---
Mt. Hood Snow Forecast

It's a cloudy morning on Mt. Hood, and nothing will change about that today except the addition of precipitation after 2pm or so. The snow level today will be 5500′ during the daylight hours, 4500′ after sunset, and 3000′ after midnight. We'll see .2" water value (WV) mixed precip between 2pm and 5pm. Models suggest the snow level will drop enough after that to give us snow. We'll see about .6" WV overnight, for 4-6" of intermediate quality new snow. Wind today will be S 15-20 all day, becoming WSW 20 after midnight.

Mt. Hood Snow Forecast – 5000′

4a-8a
8a-12p
12p-4p
4p-8p
8p-4a
Wednesday
5500′->3000′
Thursday
3000′->4000′->1000′
Friday
1000′->10000′
---
Mt. Hood Snow Forecast, continued
Thursday looks snowy early, partly cloudy mid-morning, and mostly cloudy with flurries through the afternoon and evening. The snow level will be 3000′ early, 4000′ in the afternoon, and 1000′ or so (depending on the cloud level) after midnight. We'll just see trace amounts of accumulation of new snow. Wind on Thrusday will be W 25 all day, turning to WNW 15 in the evening and light and variable by Friday morning.
Friday looks sunny. The free air freezing level will be 1000′-1500′ in the morning, 6000′ in the afternoon, and 10,000′ after midnight. Wind will be light and variable early and SE 15 in the evening. Saturday currently looks partly cloudy to start with light snowfall in the later afternoon and evening.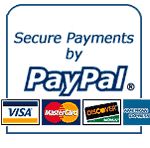 Say "thanks for the forecasts"
by making a donation!
Keep the forecasts coming.

Does this forecast save you time, gas money, or help you have more fun in your life? Make a donation to support continued forecasting, and get the forecast in your inbox each day. Click on the button to donate. The email subscription isn't $99/year. Not $50/year. No, just $12.34 or more gets you on the list for 12 months. Don't PayPal? Send a check to Temira @ PO Box 841 in Hood River. Thank you for your support and thank you for trusting my forecast.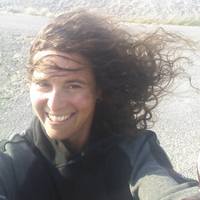 ---
Gorge Wind Forecast
We're starting off Wednesday with moderate east wind at 15-20 at Rooster and 7-10 at Stevenson. These easterlies will die off pretty quickly today as a weather system approaches, leaving us with light and variable wind by noon. Late in the day, a sharp frontal system (accompanied by heavy rain) will move through, switching the wind to westerly. I'm not sure that it'll be steady enough to make it worthwhile, but you can expect a period of gusty 20-23 ahead of the squall, probably between 5pm and 8pm.
Thursday sees a trough of low pressure move inland. In the afternoon, high pressure will start to move northward up the coast, setting the Gorge up for increasingly steady westerlies. That said, you'll probably have to drive a bit east of Hood River to find the strongest, steadiest wind. Expect W 7-10 from Stevenson to Hood River in the morning with W 14-17 from Mosier eastward. By 2pm or so, we should have W 15-18 from Viento to Mosier with W 24-27 from Rowena eastward to Arlington.
A ridge of high pressure builds in on Friday setting up afternoon easterlies. We'll have light and variable wind in the morning and E 20-25 near Rooster and Stevenson in the afternoon. The rest of the Gorge will see E 5-8 in the afternoon. Saturday looks interesting as a strong system moves quickly across the Cascades. Models currently show strong east wind in the morning and strong west wind in the afternoon.

Jones, Sauvie's, Coast Beta Test Forecast

If you click right here , you'll find NOAA's coast forecast.

Random Morning Thoughts
I was working on a paper at school on Monday when I realized I had to pee. Yup, this really happened. So I left the computer lab and wandered down the hallway to the nearest restroom, which happened to be a gender-neutral restroom. That means anyone can use it. I should point out that this restroom is just like any public restroom – it has multiple stalls.
I went into a stall and peed. Someone entered the stall next to me and peed from a great height. It sounded like a very relieving pee. This individual and I both left our stalls at the same time and said hello at the sinks. He was clearly a cis-male, meaning he was born male, looks male (hairy face, balding head), and has a penis. Now, he could identify as something other than male, but he certainly looks male, and I certainly look female, and we peed in the same public restroom at the same time. He didn't assault me, and I didn't feel threatened by him.
We said hello at the sink and went our own separate ways.
I'm not sure how we decided to have bathrooms that are segregated by gender. Everyone pees. Everyone poos. But we have a social construction that says women must pee with women and men must pee with men, and people who don't fit that binary don't get to pee in public without it being a big deal. If you have the opportunity, I highly recommend trying the gender-neutral bathroom. You might just have a new perspective on what's possible. Have an awesome day.

Disclaimer required by my grad school program: I am not your therapist (but I could be 40 graduate school credits from now). I am your weather forecaster. Take everything I say with a grain of salt, and consult with your actual therapist about your mental health issues. One other thing: I plan to keep doing this forecast indefinitely, even when I am a therapist.

Gorge Weather Forecast
It's already cloudy out there this morning, and you'll be delighted to know we'll have rain later today, starting around 5pm. Temps will be in the low 40's early and the low 60's this afternoon. East wind early. Moderate westerlies late in the day. 79% chance of rainbows. Thursday looks cloudy early with showers possible in the afternoon and evening. Temps will be in the mid 40's early and upper 50's in the afternoon. Light to moderate west wind. 94% chance of rainbows. Friday looks sunny and awesome with high clouds in the evening, perhaps. Temps will be in the upper 30's early and the mid 60's in the afternoon.
For weather specifically directed at travel through the Gorge, please visit Temira's Awesome Travel Advisory Service on Facebook.

Road and Mountain Biking
Important: ODOT is reporting rockfall on Highway 30, 6 miles west of The Dalles. That is definitely going to impact your road biking today. Make sure you check Tripcheck before you ride for the next several days. In other news, Post, Syncline, Columbia Hills, Whoopdee, Kitchen Sink, and Sandy Ridge are open. Hospital hill has cows, so dogs are not allowed, even your dog. The HRATS have a work party in Post Canyon on Sunday. Meet at Family Man at 9am.

Upcoming Events
It's Wednesday morning. There's community meditation at Flow at 8:15. There's community yoga at the FISH food bank at 10am. There's ping pong at the Hood River Armory at 5:30pm and Zumba at the St. Francis House in Odell at 6pm.
This weekend contains Earth Day, and that means there are lots of activities. A starter list: Saturday, a beach cleanup at the Spit in Hood river at 10am. Free e-Bike and SUP demos at the Hood River Event Site 12-4. Cherry Festival run/walk in The Dalles. Sunday: Swap meet from 8 to 1 at Windance, trail work party from 9-1 at Family Man. Cherry of a Ride, benefiting St. Mary's Academy, is in The Dalles on Sunday. Oh, and the Lyrids meteor shower is Friday and Saturday night.
Have an awesome day today!
Temira