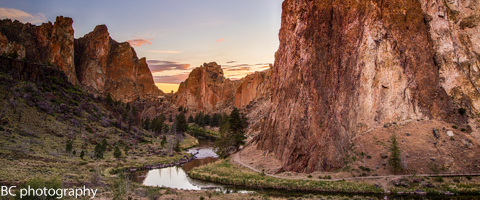 Random Morning Thoughts
I'm one of those people who other people feel safe coming to with problems. It's a funny thing to me, because listening to people used to scare me. A lot. I didn't have any idea what to say, and I was afraid of saying the wrong thing. And yet, people still told me things. Now I like listening a lot. It doesn't scare me at all. It turns out that there is no right thing to say. Listening gives me a sense of purpose. It's the only thing guaranteed to make me feel better when I'm having a shitty day – helping someone else feel heard. I feel better just thinking about it. =)
I don't know how many other people out there are like that. There must be some, and most of them end up as therapists or working on the warmline or coaching folks or doing intentional peer support. Anyway, I'm just babbling this morning. Go out and either listen or share something with a listener today. And remember that whichever side of the equation you are, you're making the world happier, more peaceful and more connected for the other person. No, really. People want to hear about your problems. Crazy-sounding, but true.

Temira's annual birthday card request! =)
It's that time of year again. The time of year when I get a little older. It's the time of year when I let myself ask for what I need. And what I need this year, just as I did last year, is affirmation from y'all. So, I'm asking for birthday cards. Or birthday notes. Or birthday postcards. I know you're busy. This means a lot to me. Send along a card telling me why you love me, why we're friends, what kind of difference I make in your world, and whatever else you'd like to say. Thank you so much for your time, energy, and your love. My address: Temira Lital / PO Box 841 / Hood River, OR 97031
Thank you for using this forecast!
Click on my photo to support it with a donation.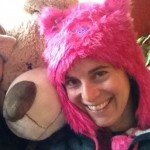 Thank you for using this forecast. Does it save you time, gas money, or help you find more wind, powder, or just plain fun stuff to do? Please make a donation to keep it going! Use it here for free or get on the mailing list for wind for the summer and Mt. Hood snow in the winter. Just click on my photo to donate. The email isn't $99/year. Not $50/year. No, just $12.34 or more gets you on the list for 12 months, and sometimes there are cool prizes. Donate via PayPal/CC by clicking on my happy photo below. Don't PayPal? You can send a check to Temira @ PO Box 841 in Hood River. Thank you for your support, and thank you for trusting my forecast. You guys mean the world to me.
---
Mt. Hood Snow Forecast – 5000′

4a-8a
8a-12p
12p-4p
4p-8p
8p-4a
Today
Tomorrow
The day after
Mt. Hood Snow
Mt. Hood looks like the place to be today: high above the clouds. Expect the free air freezing level (FAF) to be around 12,000′ today with temps in the low 50's at 5000′ this afternoon. Wind will be W 10 early and NW 15 in the afternoon. Tomorrow looks like a carbon copy of today, with just a touch less wind.
The weather starts to change on Friday, but we'll still see a sunny day. The FAF will be around 10,000′ in the morning and 9000′ in the afternoon with high temps at 5000′ in the low 40's. Wind will be W 10 all day. A mix of cloud layers moves in Friday night.
As of this morning, the system coming in Friday night or Saturday morning looks pretty week. Orographic enhancement (terrain) will probably squeeze a bit of mid out of the clouds at the ski area base elevations. It's possible the upper lifts will be in the sun. and it's possible this system will weaken even more, leaving us dry on Saturday. Anyway, the snow level will be 6500′ early Saturday, dropping to 5500′ in the afternoon with SW wind at 15mph.
At this point, Sunday looks dry through late afternoon when another system swings through, bringing a few inches of snow. But that's a long ways out to be predicting.

Gorge Wind
It is nuking in the Gorge this morning. 49 at Rooster. Expect 45-55 all day today with 30-35 at Steven's Locks. Expect 40-50mph at Rooster tomorrow. Friday starts with 35-45 at Rooster and fades to 26-30 in the afternoon.

Gorge Weather
The Nothing is out in full force this morning, laying a layer of gloom over the Gorge. It's so gloomy that I swear my happy lights have lost half their power. Anyway, expect a mostly Nothing day with some sun breaks possible (oh, please) but unlikely this afternoon. Temps will be in the mid 30's early and the low 40's in the afternoon. Tomorrow looks like a carbon copy of today with temps just a free degrees cooler, meaning some freezing fog and black ice is possible on the roads in the region of the Nothing fog. No rainbows unless you make them yourself.
The sounding model predicts another cloudy start to the day on Friday with some sun breaks possible in the afternoon. Temps will be in the low 30's early and low 40's in the afternoon. Clouds thicken overnight, for a bit of low elevation mist or possibly freezing mist in the upper valleys, continuing through the day on Saturday, when it will warm up just enough to give everyone some mist instead of the freezing stuff.

White Sprinter Van of the Day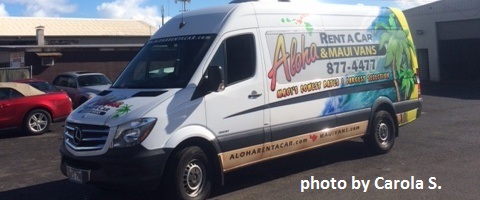 Road and Mountain Biking
I saw people coming from Post yesterday and their bikes looked okay. I talked to people who rode Syncline, and they said it was great. Looking at Strava, Kelley M. rode Whoopdee yesterday. She said it's not ready, so spare that trail from your tires. That's making me reevaluate what I just said about Post. Leave that alone too. Ride Syncline today. Kitchen Sink might be pretty good too. Now… I just need someone to ride up Nestor and let me know if there's snow at the top.


The Clymb: free membership. Cheap gear.
Temira approves. Click to join.
Upcoming Events
Tonight is Wednesday. That means you can play ping pong at the Hood River Armory at 5:30. You can play Aikido at 5:30 at Trinity Arts Studio on Belmont. You can go running with the Columbia Gorge Running Club in Stevenson at 6pm (supposedly – I've never gone to check it out). Coming up tomorrow night, there's community yoga, free or by donation, at Yoga Samadhi in White Salmon.
Have an awesome day today!
Temira