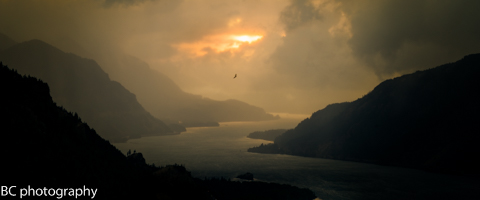 Random Morning Thoughts
It's Christmas Eve Day, and I feel blessed right now. I woke up this morning feeling peaceful and quiet, with a smile on my face. It might have been because my arm was around my new teddy bear that some clients gave me yesterday, but I suspect something larger is going on. Overanalyzing it isn't going to help, so I'm going to move on.
I know the holidays are rough for many of you, whether you have family, friends, a relationship or none of those at all. I know many of you are feeling sad and lonely and isolated and just plain miserable. I am reaching out to all of you today to say hello. Hi. I'm sorry you're hurting today when it seems like everyone else around you is having fun and enjoying the love and warmth of others. It hurts deeply. I know it does. I see your pain. As much as it hurts, it's okay for you to feel that way. I can't take away your pain, but I can acknowledge it. Hi. I see you.
And for those of you who have many blessings today and feel the love of your friends, family, and significant others, I see your happiness and smile for you. Enjoy the love and the connections you feel. Pay special attention to them today. They are more valuable, more real, and more rewarding than any gift you'll find under the tree, near the menorah, or beside your solstice or Kwanzaa … well, I don't know what those holidays have as an altar. Anyway, smile at your peeps today. Make some eye contact and hold it and share the love you feel.
Happy holidays from me to all of you.

Thank you for using this forecast!
Click on my photo to support it with a donation.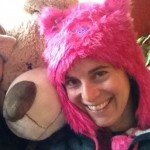 Thank you for using this forecast. Does it save you time, gas money, or help you find more wind, powder, or just plain fun stuff to do? Please make a donation to keep it going! Use it here for free or get on the mailing list for wind for the summer and Mt. Hood snow in the winter. Just click on my photo to donate. The email isn't $99/year. Not $50/year. No, just $12.34 or more gets you on the list for 12 months, and sometimes there are cool prizes. Donate via PayPal/CC by clicking on my happy photo below. Don't PayPal? You can send a check to Temira @ PO Box 841 in Hood River. Thank you for your support, and thank you for trusting my forecast. You guys mean the world to me.
---
Mt. Hood Snow Forecast – 5000′

4a-8a
8a-12p
12p-4p
4p-8p
8p-4a
Today
Tomorrow
The day after
Mt. Hood Snow
It was misting on Mt. Hood early this morning, but the temp dropped 5 degrees in an hour, and the precip switched to snwo by 6am. Expect the snow level to keep dropping today, eventually getting down to 1500-2000′. We'll see .5" water value (WV) during the day, for 4-6" of new snow, followed by another .2-.3" WV tonight, for 3-4" of snow. Wind today will be NW 25 early and NW 35 in the afternoon and evening.
Tomorrow starts off with flurries, probably mixed with lots of sunbreaks. No significant accumulation. The snow level will be around 1000′ all day. Expect NW wind at 30-40 early and NNW wind at 30-40 in the afternoon.
Friday sees a clear or partly cloudy start, followed by low clouds, sunshine up high, and a few flurries. A mixed bag, in other words, with up to an inch of new snow by Saturday morning. Wind on Friday will be NW 20 pretty much all day.
Heavy snow starts early Saturday morning with the snow level around 2500′. Expect 1-1.5" WV during the day, for 10-14"+ of new snow.. Wind will be WNW 20 early, rising to WNW 40-45 by mid-morning and holding all day, for a storm-skiing, free-refills kind of day. Sunday, at this point, may see a few flurries early, but will likely end up clear. The next several days after that look freakin' cold (the current model run shows 3 degrees at 5000′ on Monday) and dry and sunny.

Gorge Wind
The westerlies are blowing in the teens this morning from Steven's Locks to Doug's this morning, driven by a .14 (pdx-dls) gradient. In an interesting twist, at 7am the gradient was easterly from The Dalles to Pasco. Expect a big west gradient later today as a monster high pressure system builds off the coast and a cold front swings through. 28-32+ is likely from Mosier to Arlington, with strong wind possible from Steven's Locks to Hood River too. Be very careful of all the debris in the water.
Tomorrow looks like westerlies at 21-24 and Friday looks like west 10-13. If the long range models are correct, we'll see nuking westerlies on Saturday, light and variable wind on Sunday, and sub-freezing E 30-40 on Monday.

Gorge Weather
The weather models for the weekend and early next week have been all over the place with the cold/not cold forecast, but they're starting to look very interesting. Today, however, will be showery with sunbreaks. Temps will be in the mid 40's all day. Rainbow chances are 98%.
Tomorrow will be partly cloudy with occasional sprinkles. Temps will be in the upper 30's early and low 40's in the afternoon. Rainbow chances are 71%. Friday looks a little more cloudy, possibly with an inversion cloud if the sounding model is correct. Temps Friday will be in the mid 30's early and the mid 40's in the afternoon.
Saturday looks quite rainy, Sunday looks partly cloudy, and cold air moves in Sunday night. After that, it looks like a beat of a high pressure system will set up off the coast and a beast of an arctic outbreak will set up inland, leaving us high, dry and cold for several days, at least. Yes, you will definitely be able to use the Gorge as your fridge or freezer starting Sunday evening.

White Sprinter Van of the Day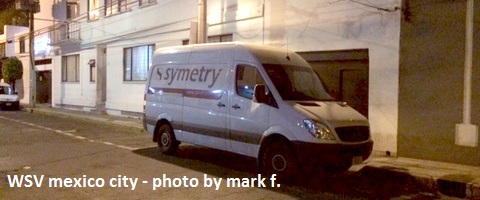 Road and Mountain Biking
I got a couple of messages saying that the dirt was good in Post yesterday and that the dirt was good on Moab and Maui, but not the Syncline doubletrack. So there is good dirt out there, but it is supposed to rain today, so the dirt may not be good for long. And it'll be frozen for sure next week, so get some now!


The Clymb: free membership. Cheap gear.
Temira approves. Click to join.
Last chance to get "the gym is my gym" for a great deal: $99 at the Power Station / Crossfit gets you 3 months of gym, 2 of fundamentals, or 1 of Crossfit. Keep yourself in shape during the cold, wet months (and it looks really, really cold next week if the forecast pans out). Gals, the Power Station is female-owned, and the gal coaches are super friendly and open to your questions about working out. And most importantly, there's FREE 10 Speed COFFEE! Yay! The promo deal ends today. Grab it now. Get buff with me this winter. =)
Upcoming Events
It's Christmas Eve, and that means that people who celebrate Christmas will be bringing me presents. Kidding, kidding. Have a lovely evening with your friends and families. Tomorrow is Christmas, and that means that folks like me (of different holiday persuasion) will be enjoying movies and Chinese Food.
Have an awesome day today!
Temira