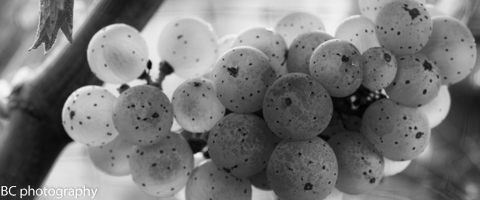 I sat around waiting for wind until 2pm yesterday and finally gave up and went for a bike ride. When I got home, I saw that it was 32 in Stevenson and 31 in Arlington. I suspect it was similar at Avery. Figures. What I'm wondering is this: what happened to our 90-120 minutes of good wind everywhere before the Gorge did the Stevenson/Avery/Arlington thing? And did anyone sail Stevenson, because I'm wondering what size sail equates to 32mph at Stevenson. And I'm sad, because I really wanted to go windsurfing yesterday. Continued after the chart.
Today's Gorge Wind – these are ranges for the average speed, not a predicted wind range. =)

Your favorite beach
Dawn
Patrol
9am-
11:30a
11:30a-
3pm
3pm-
dusk
Rooster's Rocks
tan
in the bare
if you
dare
Steven's Locks
10-13
10-13
10-13
10-13
Hatchery/White Salmon Sandbar (minus a few for Hood River)
10-13
10-13
22-25
22-25
Doug's, Lyle, Rowena
10-13
10-13
22-25
22-25
Rufus, etc.
10-13
10-13
22-25
22-25
Roosevelt, etc.
18-22
15-18
10-13
10-13
Temira's sail: 35-40: 2.9 / 30-35: 3.2 / 26-30: 3.5
23-26: 4.0 / 20-23: 4.5 less than 20: something bigger!
Tonia's kite: 35-40: 4m / 30-35: 4-6m / 26-30: 5-7m
23-26: 7-9m / 20-23: 8-10 / 15-20: 10-12 / 10-15: 13-15.
Gorge Wind forecast, continued…
Anyway, today's starting of with .05 (pdx-dls) and .09 (dls-psc) with westerlies at 10-13 in the west and 18-22 in the east. Expect the far east wind to die back as the day goes on and the western Gorge wind to stick around. As this weather system shifts east after 2pm, expect gusty 23-26 from Swell to Maryhill with 10-13 further east and possible rain showers in Stevenson.
Tomorrow will bring light west wind at less than 10mph all day long with glassy conditions possible midday. Expect W 5-10 on Friday morning and W 21-24 Friday afternoon.
Out on the coast, we'll see the following (north/central/south): 5-10/5-10/25-30, W 8′ @ 12 seconds. Tomorrow: 20-25/30-35/35-40, W 7′ @ 10. Friday: 20-25/25-30/35-40, W 6 @ 10.

Donate and keep the forecast going!
(contribute to Temira's grad school, bike repair and coffee fund)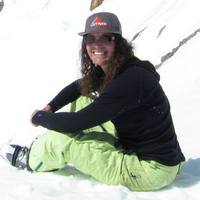 Thank you for using this forecast. Does it save you time, gas money, or help you have more fun in your life? Make a donation! Get your forecast here for free or donate and get on the mailing list for year-round wind forecasts and ski season snow forecasts. Just click on my photo to donate via PayPal or credit card. The email isn't $99/year. Not $50/year. No, just $12.34 or more gets you on the list for 12 months, and sometimes there are cool prizes. Don't PayPal? Send a check to Temira @ PO Box 841 in Hood River. Thank you for your support, and thank you for trusting my forecast.
---
Mt. Hood Snow Forecast
Nothing to say here today.

Random Morning Thoughts
Over the weekend I read Viktor Frankl's 'Man's Search for Meaning' about his time in the concentration camps and his theory of human nature and how to relieve suffering. I don't agree that lack of meaning is the sole cause of suffering, but I do think having a meaning can reduce the suffering from other causes.
I find meaning in helping others find more joy and less suffering in their lives. That's why I write this forecast (almost) every day – so you can have more fun. When I first started forecasting, I did it so I could have more fun. But I soon realized that I get more out of thinking of y'all having fun than I do out of catching a good day on the water, snow or dirt.
So… what's your meaning? Why do you stick around day after day? What brings you a sense of purpose? What grounds you to the planet and connects you to those around you? Don't know? Start thinking about it, because a sense of purpose can bring you a tiny spark of joy on even the darkest day.

Gorge Weather Forecast
This morning is partly cloudy, and the day shall remain partly cloudy as a trough of low pressure sits over the PNW. Temps will be in the upper 40's early and the low 60's in the afternoon. Increasing wind throughout the day. No rainbows. Tomorrow looks mostly clear. Temps will be in the low 40's early and the low 70's in the afternoon. Light wind. No rainbows. Friday looks sunny. Temps will be in the low 40's early and the mid 70's in the afternoon. Increasing wind during the day. No rainbows.

White Sprinter Van of the Day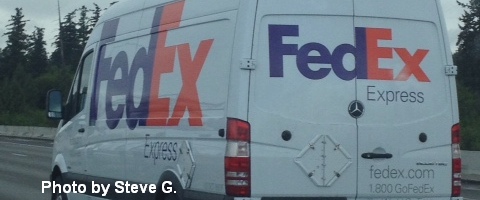 Road and Mountain Biking
I went for a short loop in Post Canyon yesterday, and the dirt was perfect. I'm going to recommend you go ride bikes in Post Canyon today. In road biking news, tomorrow looks stellar: light west wind and high temps in the low 70's.


The Clymb: free membership. Cheap gear.
Temira approves. Click to join.
Upcoming Events
Today's events include the ever-popular women's Post N' Pinot mountain bike ride, open to riders of all ability and fitness levels. Meet at Dirty Fingers at 5:30 or meet at the bottom of Post Canyon at 6pm All riders get a glass of wine after the ride.
Tomorrow brings community yoga, free or by donation, at 8am at Flow and again at 6:30 at Yoga Samadhi. Anson's Bike Buddies has a bike repair party tomorrow night from 5-8 at Cascade Eye Center, and if you can work on bikes, they want you there. And don't forget the race-pace Post N' Pint mountain bike ride out of Dirty Fingers at 5:30.
Friday's the Gorge Paddler Film festival at River City, Saturday's Columbia Hills Trail Days, a free youth fishing clinic in Rowena, and the Angela Coe run in Cascade Locks. Last but not least, the Dog River Downhill mountain bike race is Saturday and Sunday.
Have an awesome day today!
Temira