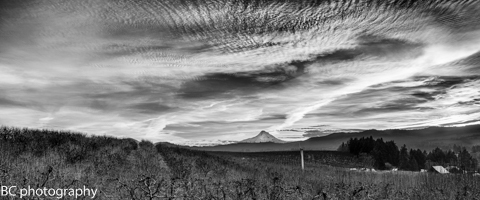 As an upper level low sits over the Pacific Northwest today, sending waves of showers through the region, we'll see moderate westerlies. Expect up-and-down, gusty conditions today under this relatively unstable atmosphere and dynamic weather setup. Gradients at 6am were .06 (pdx-dls) and .03 (dls-psc). That sets us up for gusty, unreliable 14-17 through most of Gorge this morning, minus Stevenson, which will be experiencing light wind, clouds and rain, and Maryhill, which is probably receiving wind stimulation in the wrong direction. The wind will likely back off at Arlington midday, and then pick back up to 14-17 in the afternoon. You'll find the steadiest wind today east of the low clouds, likely from Mosier to Doug's. Continued after the chart.
Today's Gorge Wind – these are ranges for the average speed, not a predicted wind range. =)

Your favorite beach
Dawn
Patrol
9am-
11:30a
11:30a-
3pm
3pm-
dusk
Rooster's Rocks
tan
in the bare
if you
dare
Steven's Locks
0-10
0-10
10-13
10-13
Hatchery/White Salmon Sandbar (minus a few for Hood River)
14-17
14-17
14-17
14-17
Doug's, Lyle, Rowena
14-17
14-17
14-17
14-17
Rufus, etc.
5-10
5-10
10-13
10-13
Roosevelt, etc.
10-13
10-13
10-13
10-13
Temira's sail: 35-40: 2.9 / 30-35: 3.2 / 26-30: 3.5
23-26: 4.0 / 20-23: 4.5 less than 20: something bigger!
Tonia's kite: 35-40: 4m / 30-35: 4-6m / 26-30: 5-7m
23-26: 7-9m / 20-23: 8-10 / 15-20: 10-12 / 10-15: 13-15.
Gorge Wind forecast, continued…
River water temp is 55 degrees. Flow is a minuscule 149kcfs.
Tomorrow sees high pressure building over the PNW, leaving us with light gradients across the Gorge. Models are disagreeing a bit, but as of now, it looks like we'll see W 10-13 early, fading to 5-10 or less in the afternoon. Strongest wind tomorrow will be near Hood River early and at Stevenson in the afternoon. Friday starts with light west wind and picks up to W 10-13 in the afternoon.
Out on the coast, there will be some wind for you too. Expect this (north/central/south)… Today: 15-20/20-25/30-35, NW 5′ @ 9 seconds. Tomorrow: 15-20/25-30/35-40, NW 4 @ 8. Friday: 10-15/10-15/30-35, NW 4 @ 8.

Donate and keep the forecast going!
(contribute to Temira's grad school, bike repair and coffee fund)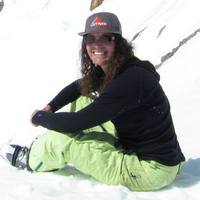 Thank you for using this forecast. Does it save you time, gas money, or help you have more fun in your life? Make a donation! Get your forecast here for free or donate and get on the mailing list for year-round wind forecasts and ski season snow forecasts. Just click on my photo to donate via PayPal or credit card. The email isn't $99/year. Not $50/year. No, just $12.34 or more gets you on the list for 12 months, and sometimes there are cool prizes. Don't PayPal? Send a check to Temira @ PO Box 841 in Hood River. Thank you for your support, and thank you for trusting my forecast.
---
Mt. Hood Snow Forecast
Nothing to say here today.

Random Morning Thoughts
Y'all have heard a lot recently about the seven stitches in my foot. When that happened, I was worried, not about the stitches – they're kinda cool – but about what my reaction would be to not working out for however long it would take to heal. In the past, not being able to work out has resulted in an ugly downward spiral of unhappiness.
So I grabbed a stack of books and prepared for the mental misery. And it didn't come. I spent a few days burning through some of the books in the huge pile in my house. And I was delighted to do that. I read in my garden, I read on the beach while tanning, and I read on my couch.
We base a lot of our thoughts on our expectations of outcomes. This was a good experience for me. I learned that we (I) do change – that we don't react to similar situations the same way over time. So, watch your expectations, and be careful about getting caught up in them. Just wait to see how you react, and you might be pleasantly surprised at the new you.

Gorge Weather Forecast
Yesterday's rainbows were stellar, especially the double rainbow around 6:30pm in White Salmon. Oh yes. That one was amazing. We'll see partly cloudy sky and showers today, for another good rainbow viewing day. Temps will be in the upper 40's early and the low 60's the afternoon. Moderate wind. 99% chance of rainbows. There is a chance of frost in the upper valleys and higher elevations tonight, especially if the sky clears before the starts come out.
Tomorrow starts off partly cloudy and clears by the afternoon as high pressure builds. Temps will be in the low 40's early and the low 70's in the afternoon. Light to moderate wind. 1% chance of rainbows early. Friday looks clear and sunny. Temps will be in the mid 40's early and the upper 70's in the afternoon. Light wind. No rainbows.

White Sprinter Van of the Day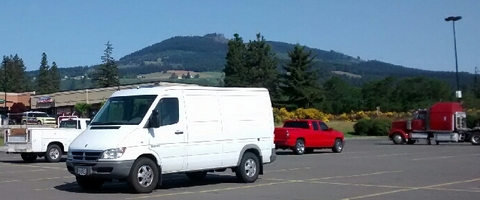 Road and Mountain Biking
There was just enough rain in Post Canyon yesterday to turn some dusty spots to tacky spots and some tacky spots to puddly spots. In other words, the riding is quite good there. In road biking news, tomorrow and Friday both look good, with no rain (at least after noon tomorrow), light west wind, and temps in the 70's.


The Clymb: free membership. Cheap gear.
Temira approves. Click to join.
Upcoming Events
This evening is the weekly Post n' Pinot mountain bike ride, for women mountain bikers of all ability levels. Meet at Dirty Fingers at 5:30, do the ride, and they'll give you a glass of wine and a raffle ticket. Also tonight, the Hood River Area Trail Stewards, the local mountain bike trail organization, have a meeting at 5:30. And there's ping pong at the Hood River Armory at 5:30.
Tomorrow night's the Post n' Pint mountain bike ride at Dirty Fingers at 5:30 and it's community yoga, free or by donation, at Yoga Samadhi in White Salmon at 6:30. Do the Post n' Pint and you earn a free pint of beer. Do yoga, and you only earn serenity. Speaking of yoga, there's another community yoga class at 8am at Flow on Thursdays.
Saturday is Lila May's Tutu Trot at the Twin Tunnels at 9. Goldendale has the bikefest all day Saturday, and the master gardener's plant sale is at the OSU extension office in Hood River on Saturday.
Have an awesome day today!
Temira