The best snow forecast for Mt. Hood. The best wind forecast for the Gorge.
Support it with a contribution!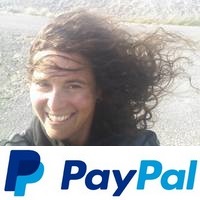 Thank you for using this forecast. Writing it takes 60-120 minutes a day; I can only keep it going with your generous financial support. Make a contribution or subscribe and get it in your inbox with bonus material. What's that cost? Not $99 a year. Nope. Not $49. Contribute $19.99 or more, and you're on the list for a year. People are added to this list on Thursday and Sunday. Thanks for your patience! Click below to contribute and keep the forecast going for everyone, nearly every day.
Credit card payments use this button
Click here to use your PayPal
Venmo: @theGorgeismyGym
Snail Mail: Temira Lital, PO Box 841, Hood River, Oregon 97031
(note: I am not a non-profit entity. The only way to accept credit cards with a user-defined amount is to use the 'donate' button. Thanks for understanding!)

Auto-renewing subscription. New! Awesome!
The Forecast
Today's Gorge Wind – these are ranges for the average speed, not a predicted wind range. =)

Your favorite beach
Dawn
Patrol
9am-
11:30a
11:30a-
3pm
3pm-
dusk
Rooster Rock
perfect
bun
tan
sun
Steven's Locks
5-10
5-10
10-13
10-13
Swell-Hood River
5-10
10-13
G20-23
G20-23
Lyle to Doug's
5-10
14-17
G20-23
G22-26
Rufus, etc.
5-10
14-17
G20-23
G22-26
Roosevelt & Arlington
5-10
5-10
5-10
5-10
Gorge Wind Forecast
Weak offshore high pressure combines with weak thermal gradients today and tomorrow for moderate, gusty westerlies. A strong cold front swings through on Friday with rain. That shuts down the wind and gives you a chance to rest and recover. While the weekend doesn't look not-windy, it certainly doesn't look classic. However, it'll be warm – 80 degrees – and muggy, so hopping in the river no matter the wind conditions will feel great!
Wednesday starts out lovely and light. Westerlies were 5-10 all through the Gorge to start the day, and gradients were 0.04 (pdx-dls) and 0.06 (dls-psc). Thanks to thermal assistance, the wind will build to 14-17 from Mosier to Rufus midday with 5-10 east and west of that section. Models hint at the wind continuing to build, eventually landing at gusty 22-26 from Lyle to Rufus in the evening. However, atmospheric instability could be a factor in the afternoon. If nothing else, expect very gusty conditions. River flow is 210kcfs, river temp is 58F, and high temp for Hood River is 68F.
Thursday starts with widespread moderate westerlies thanks to a low pressure system moving northeast through Idaho and into Montana. Daybreak brings 10-13 from Stevenson to Doug's with 18-22 east of The Dalles. Primetime wind, 10am-3pm, should be gusty 22-25 from Lyle to Boardman with 10-13 in the western Gorge. That's driven by an approaching cold front, and probably won't be the best setup for the Maryhill section of river. After 5pm, the wind plummets to the "light westerly" range. High temp: 68F.
A strong cold front moves in on Friday. Rain falls on and off all day. Gradients disappear thanks to widespread inland and offshore low pressure. The best you'll find for wind will be gusty 18-23 east of Rufus after 1pm. It won't last long – rainy is forecast for the eastern Gorge from late afternoon on through the evening. High temp: 67F.
Looking at the weekend, we see low pressure continuing to dominate the picture. Saturday looks quite light. Sunday afternoon bring the possibility for moderate westerlies, but there's no guarantee; thunderstorms are also part of sunday afternoon's forecast. Weekend weather: 80F and muggy. Have a great week, and enjoy the wind and also the rain!
Coast, Jones, Sauvie's
Coast (north/central/south, waves. Wind direction north unless otherwise noted. Swell forecast from NWS.) Wednesday: NW5-10/NW5-10/LTV, W 4′ @ 9. Thursday: SW10-20/SW10-20/S10-20, NW 3′ @ 8. Friday: S20/S20/S15-20, SW 9′ @ 10. Jones Wednesday: 8-11. Thursday: calm. Friday: calm. Sauvie's Wednesday: LTV. Thursday: S 10-20. Friday: S 15-20.
Mt. Hood Weather forecast
On vacation unless some wintry weather happens.
Hood River Weather Forecast
Clear sky sticks around today. Temps will be in the mid 40's early and upper 60's later. Light to moderate westerlies. No rainbows. Thursday looks mostly clear for the first half of the day and then cloudy. Temps will be in the mid 40's early and upper 60's later. Light to moderate westerlies. No rainbows. Friday will be rainy most of the day. Temps will be near 50 in the morning and in the upper 60's later. Calm wind. 64% chance of rainbows.
Looking for a complete Columbia Gorge forecast? Looking for more humor in your weather? Obscenities? You're looking for my TATAS: Temira's Awesome Travel Advisory Service on Facebook.
Cycling
From the 44trails.org website… Open trails: Eightmile, Fifteenmile, Bottle Prairie, Dog River, Superconnector, Cedar, Knebal, Cooks (to 1.5 miles above the 4410 road), 450 to the junction with 15 mile, Underhill. Post Canyon: the trail from the bottom of Post Canyon to Seven Streams Staging Area is now closed. It's on private land. Respect the closure. Surveyor's Ridge: clear of snow and trees. Other 44 Road Trails: clearing in progress. Cows are out on Hospital Hill. No parking at the corral. No dogs on the trails. No exceptions. Please respect the wishes of the landowners – they let us use their land, and in return, we respect their rules! New Whoopdee: open. Other news: Mountain View Cycles women's ride is every Thursday, bottom of Post at 5:30pm. Dirty Fingers has the Post n' Pint on Thursday evenings at 5:30pm from the shop. They also have the women's Post n' Pinot Wednesday evening at 5:30pm from the shop.
Sprinter Van of the Week!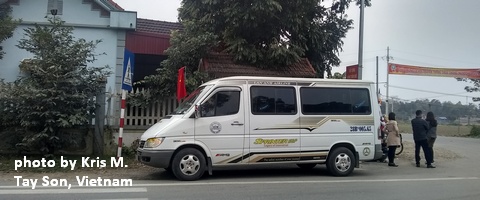 Click here for the Sprinter Van map of the world!!!
Local Events
Not much happening thanks to the pandemic… Have an awesome day!