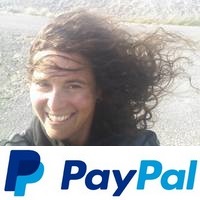 Thank you for using this forecast. Like it? Find it useful? Support it (and me!) by sending some cash my way. Why? It takes me an hour or two each morning to produce this, and it makes your life better, safer, and more fun. That's worth something! You can get the email version sent to you. Not $99 a year. Nope. Not $49. Just $12.34 or more gets you a subscription. Click below to give financial support. Thank you!!
Credit card payments click here – – – – – – – – – Click here to use your PayPal
Venmo: @theGorgeismyGym
Snail Mail: PO Box 841, Hood River, Oregon 97031
(note: I am not a non-profit entity. The only way to accept credit cards with a user-defined amount is to use the 'donate' button. Thanks for understanding!)

Auto-renewing subscription. New! Awesome!
The Forecast
Mt. Hood Snow Forecast – 5000′

4a-8a
8a-12p
12p-4p
4p-8p
8p-4a
Wednesday
0′->1500′->0'*
Thursday
0-500′
Friday
0′->1500′
Mt. Hood Weather Forecast
Snowfall returns to Mt. Hood today (Wednesday) and continues through Saturday at least. With the precipitation coming out of the SW this time, rather than the NW like the last set of storms, snow quality and quantity will be down. Still, we'll continue to build the snowpack!
For Wednesday, the morning starts partly cloudy, and quickly turns overcast. Snow starts up between 1pm and 4pm. The snow level will be 0′ early, 1500′ in the afternoon, and will fall back to 500-1000′ overnight. We'll see a trace of snow before sunset. Overnight, about 0.9" water value (WV) falls on the mountain. It's possible there will be a period of wet snow or freezing rain between 4pm and 7pm followed by a switch back to snow. We'll see 6-8" new overnight. Wind will be SSW 10 early, S 15-20 midday, SW 30 (70 above tree line) in the afternoon and evening, and SW 20 after midnight. Given the timing of the strong wind along with a brief period of warming, there could be significant icing issues on exposed lifts.
Thursday starts out with snow, turns partly cloudy in the afternoon, and turns snowy again after midnight. The snow level will be 500′ or so. About 0.3" WV falls in the morning, for 3-4" of powder. Just a trace falls overnight. Wind will be SW 15-20 early all day (more above tree line) and will turn to WSW 20-25 after midnight.
Friday sees light snowfall in the morning, sunbreaks in the afternoon, and snow overnight. The snow level will be 500′ early and 1500′ in the afternoon and overnight. About 0.1" WV falls during the day, for an inch of new. Another 0.3" falls overnight, for 3-4" of powder. Wind will be WSW 20-25 early, SW 15 mid-morning, SW 20 in the afternoon, and SW 30 overnight.
Models aren't in great agreement starting Saturday, but it does look like snow will continue with higher snow levels. More details to come as we get closer. Until then… enjoy!
Gorge Wind Forecast
Easterlies in the morning will be 25-30 near Rooster and 20-25 near Stevenson. They'll pick up to 40-45 midday before dropping off after sunset. Thursday looks light and variable in the morning with W 5-8 in the afternoon from Stevenson to The Dalles. Friday starts out light westerly and turns around to E 10-15 from Rooster to Stevenson.
COAST, JONES, SAUVIE'S: Detailed forecast is on winter break.
Hood River Weather Forecast
It's partly cloudy and very icy this morning. We'll see clouds move in quickly and snow start up mid-afternoon. Temps will be in the low 20's early and right near freezing later. About 3" of snow should fall tonight with a period of freezing rain and/or sleet possible early evening. East wind. No rainbows. Thursday starts out with light snow. Perhaps an inch will fall before it ends around 10am. Temps will be in the upper 20's early and mid 30's later. Light and variable wind early. Light westerlies in the afternoon. No rainbows. Friday starts with a few snow flurries. Temps will be in the upper 20's (maybe cold) early and mid 30's later. Light west wind early goes easterly in the afternoon. No rainbows.
Looking for a complete Columbia Gorge forecast? Looking for more humor in your weather? Obscenities? You're looking for my TATAS: Temira's Awesome Travel Advisory Service on Facebook.
Road and Mountain Biking
It's snowy on all the trails now, and hopefully frozen. This gives you the opportunity to go mountain biking if you so choose. When the trails warm back up, they will be particularly muddy and the trail tread will be particularly prone to damage. If you're going to do it, get out your fat bike and do it now!
Upcoming Events
Today's events start with the White Salmon Fun Run, meeting at Harvest Market at 7am. There's Zumba Gold at the Hood River Adult Center at 9 and senior yoga at FISH food bank at 10. Locals' Wednesdays happen every week in downtown Hood River. Free parking after 3pm. Select businesses have specials.
White Sprinter Van of the Week!
Click here for the White Sprinter Van map of the world!!!
Random Morning Thoughts: on vacation.
Click here for the full events calendar.
Have an awesome day today!
Temira