Random Morning Thoughts
Witnessing conflict troubles me, especially when I can see the involved parties are trapped in thinking patterns that are keeping them from seeing possible solutions. So last year I got myself trained as a mediator, and now I volunteer for Six Rivers Mediation, our local dispute resolution center (we have a sliding scale, yo!). Mediating is awesome – people come to the table frustrated, angry and hopeless with accumulating legal bills, and very often they walk away relieved, hopeful, and without the need for more trips to the lawyer. I feel honored that I can help. All of us mediators do. So bring us your troubles, and let us see what we can do!

Do you find this forecast useful? Hooray! It's pledge drive month!
Thanks for coming here for your forecast. It's time for the annual pledge drive! "WHAT?", you say, "I thought this was free!" It is, but it takes lots of time. It's my job, and you're my employers! Here's the deal: Every day someone has to pledge. If not, no website forecast the next day: only the people on the email list get their forecast. Want on that list? Make a donation. Do I save you gas? Find you more fun? Entertain you? The email list is not $99/year. Not $50/year. No, just $12.34 or more gets you on the list for the next year. Anything over the minimum feeds my coffee and bicycle addictions and makes me feel loved, and god knows we all need to feel loved. Do it via PayPal/CC by clicking on my photo. And thank you so much for your support. Don't PayPal? You can send a check to PO Box 841 in Hood River. Thank you for your support. It means the world to me.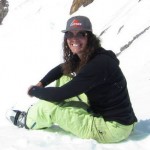 Tomorrow's forecast status:

Thank you Tyler J. for tomorrow's forecast.
Thank you all for using this forecast!
Today's Gorge Wind – these are ranges for the average speed, not a predicted wind range. =)

Your favorite beach
Dawn
Patrol
9am-
11:30a
11:30a-
3pm
3pm-
dusk
Rooster's Rocks
Is
YOUR
tan
even?
Steven's Locks
light
11-15
22-25
25-29
Hatchery/White Salmon Sandbar (minus a few for Hood River)
8-11
17–>25
25-29
gusty
23-27
Doug's, etc.
drainage
wind
15-18
23-27
25-29
Rufus, etc.
light
15-18
23-27
25-29
Roosevelt, etc.
5-10
10-13
18–>23
23-26
Gorge Wind
If you were windsurfing or kiting at the middle or east Hatch yesterday, Grant Myrdal may have photos of you. I think he's taking today off (at least that's what he said when he stopped by for coffee yesterday), but he'll be back for SUPERwind on Thursday and Friday.
I woke up really early this morning because I have a busy day, and the 5am gradients were already .09 (pdx-dls) and .02 (dls-psc). I'm watching a new gradient: Pacific Ocean-DLS. It's .29 this morning. Anyway, what I'm saying is that it'll be windy today. Expect a quick rise to 22-25 by mid-morning from the Hatch to Mosier, picking up to 25-29 from Stevenson to Rufus in the afternoon with 23-26 at Arlington this evening. There is a weather system headed into BC late this afternoon that may knock the wind down and make it gusty late in the afternoon.
As that system moves across BC tonight and tomorrow morning, it'll set up a deep marine layer in Portland. Best wind tomorrow depends on the extent of the marine clouds, but for now, I'm going to say Dawn Patrol at 24-28 from Mosier to Doug's, maybe Swell and Hood River too, quickly picking up to 28-32(+?) from Swell to Mosier in the morning and filling in from Stevenson all the way to Rufus in the afternoon with a touch less wind at Arlington (that sensor reads high out there, so 30 at Arlington is 4.0 for me, and 30 at Swell is 3.2 – not sure how to account for that in the forecast…)
Friday sees an even deeper marine push, meaning less chance of Dawn Patrol at Swell, and more chance of Dawn Patrol from Mosier to Rufus. Anyway, expect 28-32+ on Friday in lots of place, depending on the location of the clouds.
Saturday and Sunday are tentatively scheduled to be windy, with mid 20's on Saturday and low 20's on Sunday. Let's see how that pans out…
Coast forecast (north/central/south). Today: 15/20/25orless, 6'@7 seconds. Tomorrow: 15/20-25/25-30, 8'@9 seconds. Friday: light/15/30, 7'@8 seconds.


Advertising Worth Reading
Cascade Acupuncture Center

Cascade Acupuncture Center is open 6 days per week (Saturdays in Hood River) between their three Gorge locations: Hood River, The Dalles and Stevenson. They work as a team of Licensed Acupuncturists, Licensed Massage Therapists and Office Staff, offering Acupuncture, custom Chinese herbs, allergy elimination, and massage. You can get a free 15 minute consultation and stress reduction treatment and insurance check. Heal faster from sports injuries. Have less pain. Go visit CAC.
Gorge Weather
When I went to bed last night, it was 80 degrees outside with 50% humidity. Sticky. Our weather looks equally hot, but much less humid, and very sunny for the next few days. No chance of rainbows. There is a slight chance of rainbows Friday-Sunday, but that's a long ways out. In the meantime… We'll see temps in the mid 60's this morning and upper 80's this afternoon. Tomorrow starts with temps in the low 60's, rising to the upper 70's to low 80's. Friday looks a few degrees cooler than Thursday. All three days will be very windy. The weekend looks cooler and possibly cloudier with a slight chance of rainbows.
Road and Mountain Biking
In trail news, we went to fire level 3 yesterday. SDS usually closes their trails at level 3, but they're taking a wait and see approach, so be extra careful if you're on east ridge, and Whoopdee trail. I will let you know as soon as SDS and/or Kreps decide to close their trails for the season. Just a reminder: if you are traveling forest roads (including those in Post Canyon), you must carry a gallon of water and a shovel or a 2.5lb fire extinguisher to be in compliance with the law.

The Clymb: free membership. Cheap gear.
Temira approves. Click to join.
River Levels / Cheezburger update
The White Salmon is at 2.5′, and Cheezburger (a guide at Wet Planet) emailed me photos of the Lower-Lower yesterday. I haven't run it yet, but you can if you sign up for a trip with him any day of the week. Cheezburger, in case you were wondering why he gets all these mentions, is also the daytime snowphone at Meadows. The Klickitat is at 1070cfs. The John Day dam is putting out 140-177kcfs and The Dalles dam is reading 138kcfs. Columbia river temp is 68 degrees at The Dalles Dam.
Events – email me if I've missed any outdoor-related events
Take your kids to the trails this evening for family-friendly biking at Family Man. Girl mountain bikers can join the women's Post n' Pinot ride at Dirty Fingers tonight (finish and you get a free pint of beer or glass of wine). There's Tai Chi at Wilson Park in Hood River at 5:30, there's a track workout in Stevenson at 6 and there's one at Hood River high at 6:15.
Coming up Saturday, there's a 3k/5k/10k run and walk at Pocket Park in The Dalles benefiting the Wonderworks Children's Museum. Saturday's the Wild Woman trail marathon and campout in Trout Lake. The 520 mile Race Across Oregon bike race starts at Shilo Inn in The Dalles on Saturday morning, and the Oregon Enduro Series has a bike race at Cold Creek in Camas on Sunday.
Have an awesome day today!
Temira