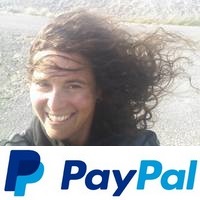 Thank you for using this forecast. Like it? Find it useful? Support it (and me!) by sending some cash my way. What's it cost to support me and get the email version? Not $99 a year. Nope. Not $49. Just $19.99 or more gets you a year. Click below to contribute. Thank you!!
Credit card payments use this button
Click here to use your PayPal
Venmo: @theGorgeismyGym
Snail Mail: PO Box 841, Hood River, Oregon 97031
(note: I am not a non-profit entity. The only way to accept credit cards with a user-defined amount is to use the 'donate' button. Thanks for understanding!)

Auto-renewing subscription. New! Awesome!
The Forecast
Today's Gorge Wind – these are ranges for the average speed, not a predicted wind range. =)

Your favorite beach
Dawn
Patrol
9am-
11:30a
11:30a-
3pm
3pm-
dusk
Rooster Rock
OPEN!
naked
buns
rejoice!
Steven's Locks
5-10
5-10
12-15
G15-18
Swell-Hood River
5-10
5-10
12-15
G15-18
Lyle to Doug's
LTW
LTW
LTW
G15-18
Rufus, etc.
LTW
LTW
LTW
LTW
Roosevelt & Arlington
LTW
LTW
LTW
LTW
Gorge Wind Forecast
Heat all across the region on Wednesday keeps the westerlies relatively light, but some of you will probably have just the right gear to get on the water. If not, get in the water! We'll see stronger, but somewhat unreliable, westerlies return for the Thursday through Saturday period.
Deets for Wednesday: the morning gradient of 0.06 from Portland to The Dalles suggests something will happen today. Indeed, we're starting with light westerlies most places and mid teens at Viento. That'll be your best shot today. Westerlies hold as-in until early afternoon, when they pick up to 12-15 from Stevenson to Hood River. We also have a shot at gusty 15-18 from Stevenson to The Dalles after 5pm. High temp today: 98 Hood river. 103 The Dalles. Thunderstorms are possible in the evening, which could mess with your water sporting.
A chance of thunder continues on Thursday morning, but watersport safety should return quickly. We'll start the day with gusty 19-23 from Viento to Mosier with 7-10 in the eastern Gorge. By midday, westerlies build to 18-22 from Stevenson to Mosier. For the afternoon, we'll have gusty 18-22 from Stevenson to Mosier with 24-27 (perhaps a bit more) from Lyle to Rufus. High temps: 99 for Hood River and 104-106 for The Dalles.
Cooler weather returns for the western half of the state on Friday and drives stronger westerlies. Offshore high pressure support will be lacking, so this cooldown won't be as nuking or as consistent as it could be. Still, it'll be plenty windy! Expect 24-28 from Viento to Mosier for Dawn Patrol. Stevenson and areas east to Arlington start with 19-23. By mid to late morning, westerlies rise to 27-30 from Stevenson to Arlington. More wind is possible between Rowena and Rufus, but isn't guaranteed. High temp: 86 to 89.
Looking at the weekend, we currently have a forecast of 26-29 from Saturday and 20-23 for Sunday, subject to change, of course!
Due to crowding and unsafe conditions at Port beaches, further restrictions are now in place. Remember: crowds lead to closures. First, kiting is no longer allowed at the Marina – it has become unsafe for other user groups. Third, Lyle is now off limits unless you can get to the sandbar without crossing the RR tracks. If you cross the tracks, you are likely to be ticketed. Next, parking has been further reduced along the waterfront – various restrictions are in place due to crowding at Frog Beach. The Nichols boat dock remains closed due to crowding.
Coast, Jones, Sauvie'st
Coast (north/central/south – swell forecast provided by NWS. Wind northerly except as noted). Wednesday: NW15-20/10-15/LTV, W swell 4′ at 10 seconds. Thursday: NW10-15/NW10/N5, W 3′ @ 9. Friday: W5/W5/LTV, W 4′ @ 11. Jones Wednesday: 24-27. Thursday: 26-29. Friday: 24-27. Sauvie's Wednesday: 11-14. Thursday: 14-17. Friday: 17-20.
Open/Closed Launch Site List – Porta-potties only.
Washington:
Skamania County
Stevenson East Point, Bob's Beach, Boat ramp: all open
Home Valley: Open
Swell City: Open
Spring Creek Hatchery: Open
Klickitat County
Wunderbar: high water
Bingen Point: Open
Lyle: Police and tickets, oh my! Closed.
Doug's Beach: Open
Avery: Open
Maryhill: Open for day use only..
The Wall: Open.
Roosevelt: Still CLOSED due to windstorm damage. (7/15)
Oregon
Rooster Rock: Open
Viento: Open
The Hook: Open
Waterfront Park: Open
Event Site: Open. Parking limited on weekends.
The Spit: Open
The Marina: No more kiting here
Boat ramp: open
Mosier: Only open for residents of 97040. Gate closed.
Rowena: Open
Celilo: Open
Rufus: Open
Arlington: Open
Threemile: Open

Mt. Hood Weather Forecast
Mt. Hood Meadows is now allowing uphill travel within the permit area. However, you will need to park outside their parking lots. Timberline is open for lift-serve skiing with exemplary guidelines for protecting guests and staff from the transmission of novel coronavirus. Please
read their guidelines and rules
here. Well done, T-Line! The Mt. Hood weather forecast will be on vacation unless something interesting happens in the weather up there. Some of you will be tempted to go out backcountry skiing. Please don't – accidents do happen, and you may put others at risk. Timberline is allowing uphill access outside the permit area on the climbers' trail only.
Hood River Weather Forecast
Clear sky this morning gives way to high clouds in the evening and a chance of thunderstorms overnight. Temps will be near 60 early (open windows!) and in the upper 90's later (close them tight). Muggy. Light to moderate westerlies. No rainbows. Thursday starts with high clouds and a chance of thunder. Clear sky should return by midday. Temps will be in the low 70's early and right around 100 later. Muggy. Moderate westerlies. No rainbows. Friday looks cooler. Temps will be in the mid 60's early and mid 80's later. Strong westerlies. No rainbows.
Looking for a complete Columbia Gorge forecast? Looking for more humor in your weather? Obscenities? You're looking for my TATAS: Temira's Awesome Travel Advisory Service on Facebook.
Cycling
Post Canyon update: Eldorado is closed about 100 yards before the Mixed Tape intersection due to timber harvesting. HRATS will be putting in a short hike-a-bike to Uptrack to allow for riding up to the top of Bad Motor Scooter. The Rowena Curves are freshly chip-sealed, and so is Snowden Road. The new Whoopdee trail is being constructed. Contact HRATS if you would like to be part of some small and socially distanced work parties. Syncline/Coyote Wall: Open. Mt. Hood National Forest: Open for day use. Everything from Gunsight Ridge down is open. Kreps/SDS: open. Sandy Ridge: Open. Nestor Peak: open. Falls Creek: open. Columbia Hills State Park: open. Syncline: open. Skamania County trails outside the scenic area: open. Ape Canyon: Open!
Sprinter Van of the Week!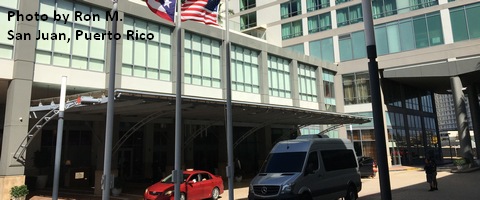 Click here for the Sprinter Van map of the world!!!
Local Events
There are sailboat races at the Hood River Marina every Wednesday evening. Dirty Fingers has a group mountain bike ride Thursday nights at 5:30pm. That's pretty much it for outdoor sports. There is a BLM rally every Tuesday evening at 5:30 at the Salmon Fountain in Hood River, and there's a White Coats for BLM rally every Wednesday evening at 5:30 at 12th and May.
Click here
for the full events calendar.
Have an awesome day!
Temira