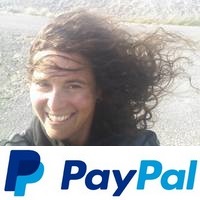 Thank you for using this forecast. Like it? Find it useful? Support it (and me!) by sending some cash my way. Why? It takes me an hour or two each morning to produce this, and it makes your life better, safer, and more fun. That's worth something! You can get the email version sent to you. Not $99 a year. Nope. Not $49. Just $12.34 or more gets you a subscription. Click below to give financial support. Thank you!!
Credit card payments click here – – – – – – – – – Click here to use your PayPal
Venmo: @theGorgeismyGym
Snail Mail: PO Box 841, Hood River, Oregon 97031
(note: I am not a non-profit entity. The only way to accept credit cards with a user-defined amount is to use the 'donate' button. Thanks for understanding!)

Auto-renewing subscription. New! Awesome!
The Forecast
Mt. Hood Snow Forecast – 5000′

4a-8a
8a-12p
12p-4p
4p-8p
8p-4a
Wednesday
4000′->6000′->5000′
Thursday
5000′->3000′
Friday
3000′->2000′
Mt. Hood Weather Forecast
Despite marginal temps this morning on Mt. Hood (34F at Meadows base), the precipitation is falling as snow-not-rain. We'll see a stronger system come in Wednesday night into Thursday. A period of that will see temps rise to 2-4F, probably accompanied by a switch in precipitation type. If the P-type switches to rain, it'll switch back to snow by Thursday morning (5000′) and stay snow temperatures through the weekend. Nordic areas will likely see rain for the bulk of this system, but snow should start accumulating at Teacup and Meadows Nordic by Thursday afternoon.
For Wednesday, expect light snowfall all day with a brief switch to rain likely overnight before a return to snowfall. The snow level will be 4000′ during the day, 6000′ briefly overnight, and back down to 5000′ by Thursday morning. Strong wind will aid snow accumulation by contributing an orographic (terrain-enhanced) influence overnight. We'll see about 0.1" water value (WV) during the day, for an inch of new snow. Overnight, about 0.8" to 1.0" WV falls. With the snow level spiking overnight, this will probably result in 5000′ snowfall totals of 5-8". It's also likely there will be significant icing on lifts if the P-type switches overnight. Wind will be SW 15 early, SW 20 in the afternoon, and WSW 40+ overnight.
Thursday sees heavy snowfall during the day and light snowfall overnight. The snow level will be 5000′ early, 4000′ in the afternoon, and 2500-3000′ after midnight. About 1.0" WV is predicted, but that could be enhanced by strong wind. Let's call it 1.0-1.3" WV during the day, for 8-12" of dense snow. Another 0.2-0.4" WV falls overnight, for 2-4" of fluffier accumulation. That will also make it down to the Nordic areas. Thursday will definitely be storm riding: wind will be WSW 35 early, W 45 in the afternoon (possibly affecting what lifts can run), and W 30 overnight.
Friday sees a few orographic snow flurries, a period of partly cloudy sky, and then another round of snowfall overnight. The snow level will be 2500-3000′ early, 2000′ in the afternoon, and as low as 1500′ overnight. Maybe an inch of snow will fall in the morning before the snow stops. Overnight, about 0.4" WV falls, for 4-5" of powder. Wind will be W 30 early, W 15 in the afternoon, and NW 15 after midnight.
Flurries Saturday morning give way to clear sky in the afternoon. Sunday looks clear and cold. The next round of precip is slated for Monday PM, but that's by no means guaranteed; there's a lot of variation in the model predictions that far out. Recap: lots of snow from 5000′ on up for the next couple of days!
Gorge Wind Forecast
Easterlies stick around for Wednesday and switch back to westerly on Thursday. For Wednesday, you'll find E 20-25 at Rooster early. That fades to 10-15 in the afternoon. Other easterly-prone locations (Stevenson, Viento) will be 10-15 all day. River flow is 87,600cfs and temp is 45 degrees. Thursday starts with west wind at 7-10 in most locations. Wind will likely be calm between Hood River and Rowena. Afternoon easterlies pick up to 14-17 in most places with gusty 23-27 near Avery and Biggs. Friday brings gusty westerlies at 10-13 through the whole Gorge all day.
COAST, JONES, SAUVIE'S: Detailed forecast is on winter break.
Hood River Weather Forecast
Drizzle Wednesday morning gives way to rain Wednesday evening. Temps will be in the upper 30's early and mid 40's later. East wind. No rainbows. Thursday looks rainy on and off all day. Temps will be in the low 40's early and upper 40's in the afternoon. West wind. 99.99% chance of rainbows. Friday looks mostly cloudy early and rainy in the afternoon and evening. Temps will be in the upper 30's early and mid 40's later. Light west wind. 47% chance of rainbows.
Looking for a complete Columbia Gorge forecast? Looking for more humor in your weather? Obscenities? You're looking for my TATAS: Temira's Awesome Travel Advisory Service on Facebook.
Road and Mountain Biking
Reports say that Hospital Hill is a freeze-thaw mess up top. That means Whoopdee is likely the same as may be Post Canyon. Try Syncline for the best results. Gravel grinding on the dirt roads is also a good option, as is road biking the Petersburg Loop in The Dalles.
Upcoming Events
Today's events start with the White Salmon Fun Run, meeting at Harvest Market at 7am. There's Zumba Gold at the Hood River Adult Center at 9 and senior yoga at FISH food bank at 10.
White Sprinter Van of the Week!
Click here for the White Sprinter Van map of the world!!!
Random Morning Thoughts: on vacation.
Click here for the full events calendar.
Have an awesome day today!
Temira