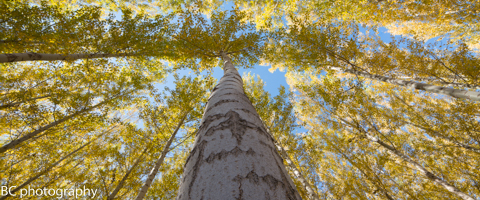 Random Morning Thoughts
Today is National Hugging Day. Yep, for reals. I hated hugging when I was in my early 20's. But then I decided to force myself to try it. It grew on me. But I still really didn't get it until last year. I was hugging my friend Dan, and I felt this warmth and happiness in my chest. I was like, "WTF???" And then I realized something: that's what we're supposed to get out of hugging. Our bodies like it and respond by telling us we're safe, protected and loved.
Now I'm a big advocate for hugs. Hugs release happy chemicals into our brains. Hugs let us know we're safe and that other people are there for us. And hugs do the same thing for the person we're embracing. Hugs are not for everyone in your world, of course. If the person offering a hug makes you cringe, don't hug them, duh. And if someone doesn't like hugs, don't force them. If you do, you'll get bad chemicals, not good chemicals, from the hug, and goodness knows we have enough bad chemicals in our lives.
So anyway, it's National Hugging Day. Share a few extra today with the people you love.

Thank you for using this forecast!
Click on my photo to support it with a donation.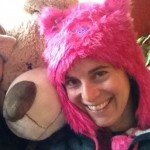 Thank you for using this forecast. Does it save you time, gas money, or help you find more wind, powder, or just plain fun stuff to do? Please make a donation to keep it going! Use it here for free or get on the mailing list for wind for the summer and Mt. Hood snow in the winter. Just click on my photo to donate. The email isn't $99/year. Not $50/year. No, just $12.34 or more gets you on the list for 12 months, and sometimes there are cool prizes. Donate via PayPal/CC by clicking on my happy photo below. Don't PayPal? You can send a check to Temira @ PO Box 841 in Hood River. Thank you for your support, and thank you for trusting my forecast. You guys mean the world to me.
---
Mt. Hood Snow Forecast – 5000′

4a-8a
8a-12p
12p-4p
4p-8p
8p-4a
Today
Tomorrow
The day after
Mt. Hood Snow
It's going to be a sunny morning on Mt. Hood. Enjoy it. Clouds will move in this afternoon. The free air freezing level will be 500′ early and 8000′ in the afternoon. Wind will be light and variable early and SW 10 later in the day.
We'll like see intermittent sprinkles or showers under cloudy sky for much of the day Thursday with some sunbreaks possible, especially late in the day. No measurable rain accumulation. The snow level will be around 6500′ all day. Wind will be W 15-20 all day.
Friday morning looks cloudy with sprinkles. The snow level will be 7000′ early and 9000′ in the afternoon. It's hard to say how much rain we'll get. Models are differing on the storm track. We could just see sprinkles. We could see moderate rainfall. Either way, I can say that rainfall will increase in the afternoon. Wind will be WSW 20 early becoming W 30 in the afternoon.
Saturday will probably bring some leftover sprinkles mixed with sunshine. The snow level will be 12,000′ and temps at 5000′ will climb to near 50 degrees. The wind on Saturday will be W 40 early, dropping to W 25 in the afternoon. Expect sunshine and very warm weather on Sunday, with upper 50's or maybe low 60's on the mountain. Crazy. Bring your bikini.

Gorge Wind
It's nuking this morning, just barely. iWind/iKite is reporting 40mph at Rooster and 26 at Steven's Locks. Expect easterlies at 40-50 at Rooster today and 26-30 at Steven's Locks. Easterlies start off at 30-35 at Rooster tomorrow and fade to 15-18 in the afternoon. Expect E 20-25 early on Friday and light westerlies in the afternoon. At this point, it's not looking very windy on the weekend, which is a bummer given the warm weather in the forecast.

Uniquely Portland ReRack is a great resource for all your car rack needs. ReRack buy, sells and trades all Yakima and Thule parts. Free advice and basic installation is always part of the deal. Right now ReRack is having a truckload sale on new Yakima Rocketbox Pro models get a great deal on a new box while they last. All Rocketbox Pro models feature double sided opening, quick mounting hardware and a lifetime warranty. Rocketbox Pro 12 now just $199! Rocketbox Pro 11 now just $279 great for skis. Rocketbox Pro 14 just $299 great for snowboards
Gorge Weather
I just went outside to check the weather, and now I'm chilled. I saw stars sparkling in the sky and frost sparkling on my car. Guess that means we'll see broken Nothing to start the day. Enjoy the sunshine! Temps will be right around freezing early and in the low 40's this afternoon. No rainbows, but sun's a pretty good tradeoff.
Tomorrow starts off cloudy. Light sprinkles or scattered raindrops are possible all day, but there won't be any significant rainfall. Temps will be in the mid 30's early and the mid 40's in the afternoon. There's a very slight chance of freezing rain in the upper valleys in the morning. Rainbow chances are just 3%.
It might be clear Thursday night, but it'll be cloudy by Friday morning. Expect a few sprinkles that may or may not turn into rain in the afternoon. It all depends on the storm track with this one. Temps will be in the upper 30's early and the upper 40's in the afternoon. Rainbow chances are 39%.
Models are insisting on very warm temps above the inversion on the weekend, but the models are also insisting we'll see temps in the 50's or more at the surface too. I'm crossing my fingers. You do the same. If nothing else, you'll be able to head to the south coast for temps near 70. Dang. That's awesome.

White Sprinter Van of the Day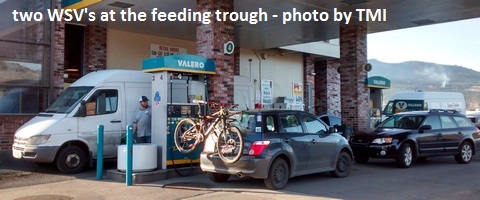 Road and Mountain Biking
I went out and rode the Syncline yesterday, and it was pretty muddy. Maui and Moab were okay, but the doubletrack was a mess. I didn't get a report on Hidden or the other trails. I also got reports that Columbia Hills, Post, and Whoopdee are too muddy to ride. I bet the road biking was lovely yesterday. It'll be windier today, but still good. I'm hoping it's clear in Vancouver. I'll go ride there instead.


The Clymb: free membership. Cheap gear.
Temira approves. Click to join.
Upcoming Events
Coming up this evening, there's ping pong at 5:30 at the HR armory, Aikido at Trinity Natural Medicine's studio on Belmont at 5:30, and there's Kayak Polo at the Hood River pool at 8pm. On Thursday at 6:30pm, there's community yoga at Yoga Samadhi in White Salmon. Friday morning at 7am is Sunshine and Rainbow's 4.5 mile 10 Speed Coffee run, where your exercise will earn you coffee and a donut.
Have an awesome day today!
Temira