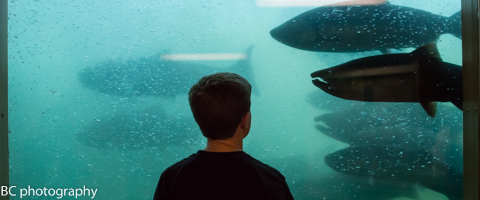 It seems like the ski areas just can't get a break this season. New snow yesterday set today up to be an awesome day on the hill, and then the resorts received mixed rain and snow overnight and early this morning. Expect that precip to end early today, with cloudy sky in the morning possibly giving way to some high overcast / filtered sun this afternoon. Mt. Hood will receive less than .1" water value (WV) today. The snow level will be 6000′ early and 7000′ in the afternoon. Wind will be SW 25-30 all day. Continued below the chart…
Mt. Hood Snow Forecast – 5000′

4a-8a
8a-12p
12p-4p
4p-8p
8p-4a
Today
6000-6500'
Tomorrow
7000-9000'
The day after
8000-9000'
Rain starts falling around 1am on Thursday, continues through 10am, may take a break until mid-afternoon, with rainbows very likely during the late morning to early afternoon period. The next system, bringing heavy rain, hits by 4pm. We'll see 1" of rain in the morning, followed by 1-2" rain in system that hits in the afternoon. The snow level will be 9000′ early, 7000′ 'in the break between the systems, and 9000′ overnight. Wind will be SW 40-50 all day.
Friday looks rainy in the morning and showery in the afternoon, followed by more rain overnight. Total rainfall between Friday morning and Saturday morning will be 2" or so. The snow level will be 8000-9000'. Wind will be SW 45-50.
Saturday looks rainy and very windy. Sunday looks dry in the morning and rainy in the afternoon. It's possible we'll see snow on Monday.

Thank you for using this forecast!
Click on my photo to support it with a donation.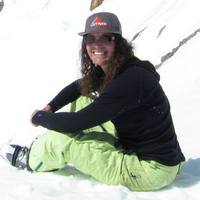 Thank you for using this forecast. Does it save you time, gas money, or help you find more wind, powder, or just plain fun stuff to do? Please make a donation to keep it going! Use it here for free or get on the mailing list for wind for the summer and Mt. Hood snow in the winter. Just click on my photo to donate. The email isn't $99/year. Not $50/year. No, just $12.34 or more gets you on the list for 12 months, and sometimes there are cool prizes. Donate via PayPal/CC by clicking on my happy photo below. Don't PayPal? You can send a check to Temira @ PO Box 841 in Hood River. Thank you for your support, and thank you for trusting my forecast. You guys mean the world to me.
---
Gorge Wind
It is windy, but not nuking, in the Gorge this morning. However, the easterlies will pick up to 40-50 at Rooster today. Expect easterlies at 30-40 at Rooster tomorrow morning, fading quickly and bottoming out at 10-15 in the afternoon. Friday looks like a gusty E → gusty west wind day.

Random Morning Thoughts
I've been thinking a lot about climate change over the last few days, in part because of ski season, in part because of a conversation I had with one of my subscribers and in part because of the bizarre weather in Hawaii right now – our mid-latitude storm track is right over the top of them. That's not anywhere close to normal, especially not for days and days on end.
Granted, strange things happen all the time in weather; that's normal.
However, the planet is warming, and I'd like to point something out. We're changing the climate of an entire planet. Our whole planet. The only habitable planet around. There is no escape from climate change. Despite everything you've seen in movies, and despite everything you've read in sci-fi books (I love sci-fi), we CAN'T LEAVE. We're stuck here. We're not going to terraform Mars and transport everyone away. There's no wormhole from here to the next habitable planet. Heck, we haven't even found another habitable planet yet.
If we don't do something, we'll kill our planet and ourselves. Our refusal to do anything significant to combat climate change is suicide on a species level, not to mention genocide of all the species who have no say in the matter. None us can save the planet alone. We're all in this together. Pick just one small thing (drive less, eat less meat, call your congressmen, turn off the lights when you leave a room, etc.) and stick with it. And push others to do the same. Small changes by each person will make a huge difference overall. End of rant.

Gorge Weather
If you like rain, you're going to be stoked on the next few days in the Gorge. Today, however, will see the rain end early, followed by dry weather after 10am, maybe even earlier. Temps will be in the low 40's early and the upper 40's in the afternoon. 4% chance of rainbows.
Tomorrow brings heavy rain in the morning, followed by a break early afternoon and then more heavy rain after 4pm. Temps will be in the upper 30's early and the upper 40's in the afternoon. Rainbow chances are 84%. Expect rain on Friday morning with showers Friday afternoon. Temps will be in the low 40's early and the upper 40's in the afternoon. Rainbow chances are 99%.
Expect rain on Saturday and a dry start to the day on Sunday.

White Sprinter Van of the Day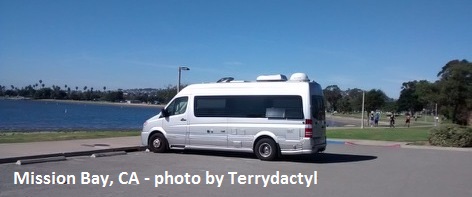 Road and Mountain Biking
I went jogging in Post Canyon yesterday up by Family Man, and the dirt was actually in pretty good shape. But then it rained last night, so it's probably muddy now. And… it's really muddy in lower Post. As a matter of fact, it's muddy everywhere, except possibly for the Gorge 400, and if a bunch of peole go ride that, it'll be muddy too. I guess what I'm saying is that if you're a mountain biker, it's time to ride your trainer. If you have a road or cross bike, you'll find dry weather this afternoon and also on Sunday morning.


The Clymb: free membership. Cheap gear.
Temira approves. Click to join.
Upcoming Events
Tonight is Wednesday. There's Aikido at Trinity Natural Medicine in Hood River at 5:30. There's ping pong at the Hood River armory at 5:30, and there's kayak polo at the Hood River pool at 8pm. Tomorrow is the start of a multi-day Pineapple Express, a fine time to do your taxes. On Friday, join Heather Pola, sunshine and rainbows, for the 10 Speed Coffee run at 7am at 10 Speed. Free coffee and donut if you complete.
Have an awesome day today!
Temira