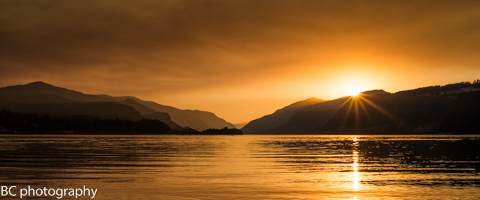 Random Morning Thoughts
I just wanted to say thank you to all of you who sent me a birthday card. It means a lot to me that you took the time to get me a card, to write something nice, and to spend the postage to drop it in the mail. On the other hand, I feel guilty for asking. I feel like I imposed on all of you. I judge myself as needy for asking for cards so I'll feel loved. I say to myself, "Who would ever love someone who does crazy stuff like asking her entire mailing list for birthday cards?" And then I look at the stack of cards and see how much y'all appreciate me. And both those concepts exists side-by-side in my mind.
It's astonishing to me that I, that all of us really, can hold such utterly contradictory thoughts in our heads. It's confusing. It's pretty horrifying, actually. Our underlying, unconscious beliefs can cause us to have these paradoxical, judgmental, negative thoughts in our minds, often without our seeing them. And we hold them in the face of clear evidence (a rather large stack of b-day cards, for example), that the beliefs we have are untrue.
I'm not sure how we dissolve those beliefs. They don't respond to logic, that's for sure. Maybe we surround them with the feelings (love, acceptance) we get from the contrary evidence, and hope that emotions are stronger than logic. That's all I got for today. I'm going to go bask in the love and light contained in these b-day cards. You can go back in the love and light of whatever's awesome in your life the next time the negativity takes over. Hold both in your mind and see what happens… Thanks for the birthday love, all of you.

Thank you for using this forecast!
Click on my photo to support it with a donation.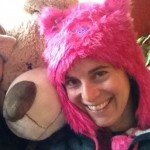 Thank you for using this forecast. Does it save you time, gas money, or help you find more wind, powder, or just plain fun stuff to do? Please make a donation to keep it going! Use it here for free or get on the mailing list for wind for the summer and Mt. Hood snow in the winter. Just click on my photo to donate. The email isn't $99/year. Not $50/year. No, just $12.34 or more gets you on the list for 12 months, and sometimes there are cool prizes. Donate via PayPal/CC by clicking on my happy photo below. Don't PayPal? You can send a check to Temira @ PO Box 841 in Hood River. Thank you for your support, and thank you for trusting my forecast. You guys mean the world to me.
---
Mt. Hood Snow Forecast – 5000′

4a-8a
8a-12p
12p-4p
4p-8p
8p-4a
Today
Tomorrow
The day after
Mt. Hood Snow
This is yet another tricky Mt. Hood forecast. Today, however is easy. Expect clear sky on Mt. Hood with the free air freezing level (FAF) at 10,000′. Wind will be light and variable (LTV) early, with light wind in the morning and S 10-20 in the afternoon. Temps at 5000′ will top out around 40 degrees.
Tomorrow starts off partly cloudy, with sprinkles starting around 7am and heavy precip after 7pm. The snow level will be 8000′ early, and it will steadily drop to 5500′ by 4pm. The snow level will rise back to 6000-6500′ overnight. We'll see .1" water value (WV) or less during the day, followed by 1.5" WV overnight. This is tricky… Models suggest this will be all rain, but I suspect we'll see some snow at 5000′. Let's call it 2-3" at best, likely before midnight. Then rain. Then a switch to flurries Friday morning. Wind on Thursday will be SW 30 early, SW 40 in the afternoon and SW 50-60 overnight.
Friday morning starts out with flurries and sun breaks, quickly becoming clear. The FAF will be 5000′ early and 6500′ in the afternoon. Wind will be WSW 50 early, becoming WNW 35 after 7am and NW 30 in the afternoon.
Clouds move in Friday night for a cloudy start Saturday morning. Precip starts around 7am. Models indicate the snow level will be at 6500′ early, rising to 9000′ in the afternoon. I'm gonna call this one as rain. Expect .8" WV during the day, followed by another .4" WV overnight. Wind will be S 25 early and SW 30-40 for much of the day.
At this point, it looks like we'll see rain Sunday morning switching to flurries mid-morning. But that's a long ways out to call details!

Gorge Wind
It's most definitely nuking in the Gorge this morning. iWind/iKite is reporting 55mph at Rooster and 32mph at Steven's Locks with an E .25 gradient. That's definitely nuking. It's windy enough that Trudy will probably post a photo on her Facebook page saying it's too windy for her to go windsurfing. Maybe I'll stop on my way to Vancouver and take a photo and tag her!
Anyway, expect easterlies at 45-55 today, all day, at Rooster and 30-40 at Steven's Locks. Tomorrow starts with 35-45 at Rooster and fades to 25-30 in the afternoon and light wind overnight. Expect a quick switch to west wind early Friday morning, with 23-26 to start from HR east to Arlington, fading to 13-16 in the afternoon. Expect easterlies at 25-30 Saturday morning, fading to nothing in the afternoon.

2-4-1 Pasta Nights at Riverside / Cebu
Riverside is celebrating 7 years with Chef Mark DeResta! Many remember fondly Mark's old Abruzzo specialties. For Mark's 7-Year Itch at Riverside, he's running a Winter Special: Buy 1 Pasta, Get 2nd Pasta FREE! Valid Sunday – Thursday, 4 pm till closing with 18 of Mark's specialty pasta dishes (gluten-free options too). Available in Riverside and Cebu with Riverside's dinner menu. $5 Kids Menu offered in Riverside. (Not valid with any other offers or on to go orders.) 541-386-4410 for reservations.
Gorge Weather
There is Nothing in the forecast for the Gorge today, but the models are promising the Nothing will break up at least a little bit this afternoon. Thank god for Falkor and Atreyu – they're going to save us! Anyway, expect Nothing today with temps in the upper 30's and a chance of some Nothing drizzle in the morning.
Thursday starts with partial Nothing, becoming just-plain-cloudy, with drizzle or sprinkles during the day followed by heavy rain after 7pm. There is a very slight chance of some freezing drizzle or mist in the upper valleys between 7am and noon on Thursday, but there's not a lot of moisture in the atmosphere, so it won't be a lot. Temps will be right around freezing early and in the low 40's in the afternoon. Rainbow chances are 17%.
Friday starts off with sprinkles, becoming partly cloudy or sunny in the afternoon. Temps will be in the mid 30's early and the mid 40's in the afternoon. Rainbow chances are still 99% on Friday.
Saturday looks rainy all day. Sunday looks rainy in the morning and rainbowy in the afternoon.

White Sprinter Van of the Day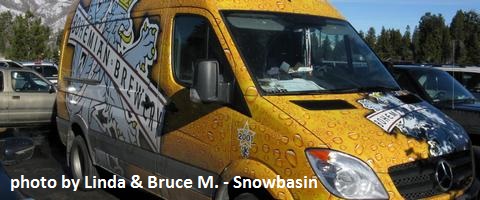 Road and Mountain Biking
It's muddy on the trails. There's going to be quite a bit of east wind in the Gorge today, even near Hood River and in the upper valleys. I'm going to take my road bike to Vancouver, where it was 50 degrees and sunny yesterday, and I'm going to ride up to Allen Canyon in Ridgefield. I hope it's not windy there.


The Clymb: free membership. Cheap gear.
Temira approves. Click to join.
Upcoming Events
Tonight is Wednesday. You can play ping pong at the Hood River Armory ($5) starting at 5:30pm. There's Aikido at Trinity Arts Studio in Hood River at 5:30pm. Kayak Polo happens at the Hood River Pool at 8pm tonight. If you want to watch some movies, there's the Backcountry Film Festival at Double Mountain this evening starting at 6pm. Coming up tomorrow night, the HRATS have a BOD meeting at the fire station at 5:30 and there's community yoga, free or by donation, at Yoga Samadhi in White Salmon.
Have an awesome day today!
Temira