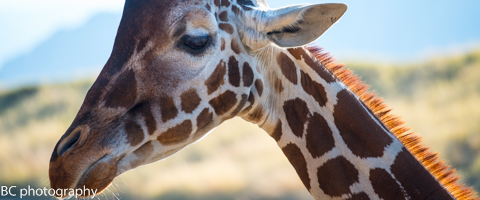 Well, yesterday did that thing I said it might do. You know, the frontal passage thing, where the wind nukes at Avery and Stevenson and ends up gusty everywhere else? There were also periods of good wind, and it sounds like lots of people got some. I was most surprised by the lack of swell and lack of water at the Hatchery. It felt like late summer. Continued after the chart…
Today's Gorge Wind – these are ranges for the average speed, not a predicted wind range. =)

Your favorite beach
Dawn
Patrol
9am-
11:30a
11:30a-
3pm
3pm-
dusk
Rooster's Rocks
gray
and chilly
bad for
your willy
Steven's Locks
5-10
5-10
10-13
12-15
Hatchery/White Salmon Sandbar (minus a few for Hood River)
21-24
21-24
21-24
18-22
Doug's, Lyle, Rowena
21-24
23-26
21-24
21-24
Rufus, etc.
21-24
21-24
15-18
15-18
Roosevelt, etc.
21-24
21-24
18-22
15-18
Temira's sail: 35-40: 2.9 / 30-35: 3.2 / 26-30: 3.5
23-26: 4.0 / 20-23: 4.5 less than 20: something bigger!
Tonia's kite: 35-40: 4m / 30-35: 4-6m / 26-30: 5-7m
23-26: 7-9m / 20-23: 8-10 / 15-20: 10-12 / 10-15: 13-15.
Gorge Wind forecast, continued…
The wind will continue today, and the steadiness factor should be way up as the weather disturbance exits to the east. Gradient were .11 (pdx-dls) and .08 (dls-psc) this morning with wind speeds in the mid 20's. Expect 23-26 from Swell to Arlington by mid-morning, but that's not going to last long, as the trend today is for decreasing wind.. Also, expect morning gustiness at cloudy Swell City and partly cloudy Hood River. By early afternoon, the wind will back off a few notches as high pressure builds inland. It will also steady up at the place that end up under blue sky. Expect 21-24 this afternoon from Hood River to Doug's with less wind at Stevenson and the Maryhill to Arlington stretch of the Columbia.
Tomorrow starts off rather chilly with westerlies in the 5-10 range as the Pacific Northwest awaits the next incoming weather system. By mid-afternoon, this system's influence will be felt in the form of increasing gusty westerlies. Expect 25-29 at Stevenson, with short-lived decent 25-29 from Swell to Maryhill, followed by that gusty thing: 25-29 at Stevenson and Avery with gusty 22-26 through the entire rest of the Gorge.
Friday starts off light and variable and jumps to gusty 15-18ish in the afternoon.

Donate and keep the forecast going!
(contribute to Temira's grad school, bike repair and coffee fund)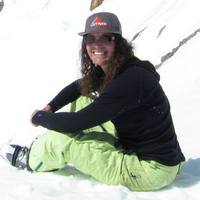 Thank you for using this forecast. Does it save you time, gas money, or help you have more fun in your life? Make a donation! Get your forecast here for free or donate and get on the mailing list for year-round wind forecasts and ski season snow forecasts. Just click on my photo to donate via PayPal or credit card. The email isn't $99/year. Not $50/year. No, just $12.34 or more gets you on the list for 12 months, and sometimes there are cool prizes. Don't PayPal? Send a check to Temira @ PO Box 841 in Hood River. Thank you for your support, and thank you for trusting my forecast.
---
Mt. Hood Snow Forecast
Looks like we might get a couple inches of snow on Thursday night, an inch or two during the day on Friday, and 3-5" on Friday night into Saturday morning.
Random Morning Thoughts
Today is Earth Day. I'd like to remind you today that everything you do has an impact on the planet. That can be a negative impact (dumping CO2 into the atmosphere) or a positive impact (planting a tree that will suck up that CO2). Your choices are your choices. I ask that you be aware of the impact your choices have. When you take an action, consider how that will affect Earth and all the little children who will come after you. Earth, after all, is the only planet we've got. If we ruin it, we ruin it for humans for eternity. Let's try not to do that, okay?

Gorge Weather Forecast
Today will be mostly clear, other than some marine clouds in the western Gorge. Expect temps in the mid 40's early and the low 60's this afternoon with strong west wind and no rainbows. Tomorrow brings partly cloudy to high overcast conditions by midday, followed by more clouds in the afternoon and a chance of sprinkles in the evening. Temps will be in the low 40's early and right near 60 in the afternoon. Light wind early, strong wind late, 15% chance of rainbows. Friday looks partly cloudy with sprinkles possible early followed by showers in the evening. Temps will be in the low 40's early and the upper 50's in the afternoon. Light wind. 86% chance of rainbows.

White Sprinter Van of the Day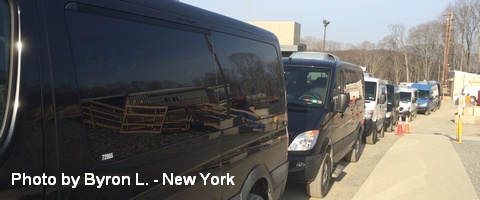 Road and Mountain Biking
There are an awful lot of snow-free trails with perfect dirt right now: Post, Nestor, 8 Mile, Knebal, Sioxon/Huffman, Lewis River, and Falls Creek. There are many others that are snow-free with trees down: Dog River, Surveyor's, and Cooks Meadows. I haven't heard about Fifteenmile, but I'll send an email to the keeper today and see what he has to say about that. In road biking news: too windy today. Light wind tomorrow. Lighter wind on Friday through Sunday as you dance your skinny tires between rain showers.


The Clymb: free membership. Cheap gear.
Temira approves. Click to join.
Upcoming Events
It's Wednesday. On Wednesday evening, there's ping pong at the Hood River Armory at 5:30, there's the women's Post n' Pinot mountain bike ride at Dirty Fingers at 5:30, and there's a track workout in Stevenson at 6pm. Tonight at Columbia Center for the Arts, you can catch the 5th annual Tod J. LeFevre Sustainability Champion Awards followed by the documentary "The Great Wolf Divide".
Tomorrow morning at 8am, there's community yoga (foundational flow style) at Flow. Tomorrow's the race-pace Post n' Pint bike ride at Dirty Fingers at 5:30. Gorge Owned has an Earth Day party at the Pint Shack in the evening, and there's community yoga at Yoga Samadhi at 6:30pm.
Coming up on Friday, there's a talk about bigfoot and butterflies at the White Salmon Library and there's the Gorge paddler whitewater film festival at the River city. This weekend is the Oregon Trail Rally, there's the Cherry Festival 3k/5k/10k run in The Dalles on Sunday, and it's the first swap meet of the season at Windance on Sunday.
Also on Saturday and Sunday from 10 to 2, Anson's Bike Buddies will be accepting used bikes and bike parts donations at Cascade Eye Center in Hood River. Clean out your garage this week, and help set a local kid up with a new ride by donating your old gear!
Have an awesome day today!
Temira