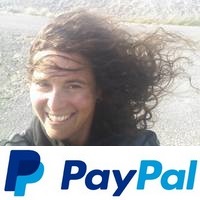 Thank you for using this forecast. Like it? Find it useful? Support it (and me!) by sending some cash my way. Why? It takes me an hour or two each morning to produce this, and it makes your life better, safer, and more fun. That's worth something! You can get the email version sent to you. Not $99 a year. Nope. Not $49. Just $12.34 or more gets you a subscription. Click below to give financial support. Thank you!!
Credit card payments click here – – – – – – – – – Click here to use your PayPal
Venmo: @theGorgeismyGym
Snail Mail: PO Box 841, Hood River, Oregon 97031
(note: I am not a non-profit entity. The only way to accept credit cards with a user-defined amount is to use the 'donate' button. Thanks for understanding!)

Auto-renewing subscription. New! Awesome!
The Forecast
CoronaChat
Hi everybody! It's your Wednesday edition of CoronaChat! On yesterday's socially distant road bike ride, I saw lots of people doing very, very good social distancing. Each of you earns a prize – one roll of TP. However, I did see a couple of troubling things: teenage lovers walking hand-in-hand. I'm gonna assume y'all don't live in the same household. I also saw three 11ish year old girls walking together in downtown Hood River. Hello parents, we need your help here!
Today's CoronaChat topic comes straight from the counseling world. Y'all, these are tough times, and a pandemic is a Very, Very Big thing. It's like infinity – very hard to comprehend. Some folks are stressed, and some folks are handling this with equanimity. Many of us have periods of both.
More than likely, your brain is not capable of processing the entirety of what's going on. After all, we can only hold 7-9 things in short-term memory. More than that, and the brain scrambles to keep track, in the process scrambling itself. To avoid having your mind resembled those 1980's "this is your brain on drugs" commercials, take a break. Write down your worries and get them out so your actual physical brain can chill out. Also write down the things that are keeping you going, keeping you balanced, and keeping you well.
You're gonna want to do this, as slowing this virus down won't be a quick process. We'll be living like this for a while… well past Passover and Easter, despite what you may have heard yesterday. Take some time to soak that up, let it sink in, write it out, and you'll be well on your way to adjusting to this new reality. We'll get through this together – that's what small towns do.
Mt. Hood Snow Forecast – 5000′

4a-8a
8a-12p
12p-4p
4p-8p
8p-4a
Wednesday
1000′->2000′->1000′
Thursday
1000′->2500′->1000′
Friday
1000′->2500′->2000′
Mt. Hood Weather Forecast
Everything is shut down on the mountain, and the gates are closed and locked in some places. Nordic grooming is done too, as social distancing just couldn't happen. Should you go hike anyway? No, silly! You should #staytheFhome and help keep us all safe. That said, here is your mountain forecast, because that's what I do, and because some of you may need to drive over the passes.
For Wednesday, it'll be cloudy with flurries on Mt. Hood. The snow level will be 500-1000′ early, 2000′ in the afternoon, and 500-1000′ overnight. The snow level won't make much difference, 'cuz there won't be much moisture: just a trace falls during the day, and nothing falls overnight. Wind: NW 10 in the morning, NNW 15 in the afternoon, and NW 10 overnight.
Thursday looks sunny in the morning with high clouds in the afternoon and more clouds overnight. Free air freezing level: 500-1000′ early, 2500′ in the afternoon, and 2000′ overnight. No precip. Wind: NW 10 early, WNW 15 in the afternoon, and NW 10 overnight.
Friday looks cloudy with light snowfall. Very light. The snow level will be 500-1000′ in the morning, 2500′ in the afternoon, and 2000′ overnight. Just a trace falls during the day. 0.1" water value (WV) falls overnight. That's just an inch of new snow for the mountain. Wind: NW 10 in the morning, W 20 in the afternoon, and SW 10 overnight. The latest run of the GFS suggests increasing snowfall over the Saturday-Sunday period, culminating in a period of moderate to heavy snowfall Sunday night. Uncertainty increases as we get beyond then. Do take this time to marvel at the mountains from afar. They may be calling, but so is the coronavirus. Stay home. Stay safe.
Gorge Wind Forecast
Park update comes first today: all Oregon and Washington parks are closed at this time. Port of Hood River parks and river access are also closed, although the waterfront path remains open for walking and jogging (which will probably last 24 hours, because it's impossible to social distance when encountering someone on that path). So why are we having a wind forecast? Because it's helpful for people other than us wind johnnies!
For Wednesday, morning gradients of .05 and .06 indicate some wind is on the way. Expect it to be gusty, as there's a weak weather system in the neighborhood and atmospheric instability later. Morning: W 13-16 from Stevenson to Hood River with 7-10 east of there. Afternoon wind picks up to gusty 21-24 from Stevenson to The Dalles with 10-13 in the eastern Gorge. River flow is 111kcfs and temp is 43 degrees.
Thursday sees weak riding. Morning westerlies will be 8-11 through the entire Gorge. Afternoon wind: 8-11 in the west and gusty 23-26 from The Dalles to Threemile. Friday starts with light westerlies and picks up to gusty 14-17 from Stevenson to Arlington. We'll have light and variable wind on Saturday and stronger westerlies on Sunday.
COAST, JONES, SAUVIE'S: Detailed forecast is on winter break.
Hood River Weather Forecast
Partly to mostly cloudy sky this morning stays that way. Temps will be int eh upper 30's early and low 50's later (that's 5 below normal). A few sprinkles will fall. There's a chance of a few heavier showers this afternoon with scattered small hail and/or thunder. Light westerlies early. Moderate later. 98% chance of rainbows. Thursday looks dry. Low clouds in the morning give way to high clouds in the afternoon with sun in between. Temps will be in the mid 30's early and upper 40's later. Light to moderate westerlies. No rainbows. Friday looks cloudy with sprinkles. Temps will be in the mid/upper 30's early and low 50's later. Light west wind. 17% chance of rainbows. Cool, cloudy weather continues for the weekend.
Looking for a complete Columbia Gorge forecast? Looking for more humor in your weather? Obscenities? You're looking for my TATAS: Temira's Awesome Travel Advisory Service on Facebook.
Cycling
Let's be very clear about what social distancing means in terms of cycling. It means driving to the trailhead with just you or housemates in the car. It means keeping at least six feet of distance between you and any other riders. Social distancing is not these things: 1) parking at a crowded trailhead where you cannot maintain a six foot distances from others. 2) piling a bunch of friends into a car and shuttling Post Canyon or any other trail. 3) having a social chat as you ride doubletrack side-by-side. Getting outside and getting exercise is important for mental health. But you have to do it in a safe that will help us flatten the curve of this virus.
Upcoming Events – this section is on vacation due to Covid-19
White Sprinter Van of the Week!
Click here for the White Sprinter Van map of the world!!!
Random Morning Thoughts – on break
Click here for the full events calendar.
Have an awesome day!
Temira