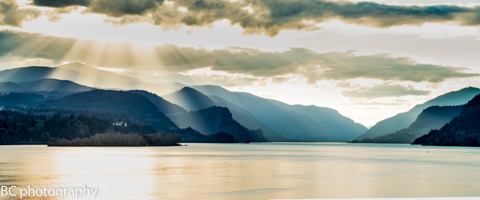 There's a bit of wind under cloudy sky this morning, with rain falling in the eastern Gorge. With an upper level low sitting over the region and another forecast to drop along the coast, today is not going to be a fantastic day on the water. You can expect up-and-down westerlies at 15-18 in the eastern Gorge and 10-14 in the western Gorge this morning, backing off to gusty 10-13 everywhere by midday. It is possible we'll see some 13-16 this afternoon from Mosier to The Dalles, but it's just not a reliable setup. Continued after the chart.
Today's Gorge Wind – these are ranges for the average speed, not a predicted wind range. =)

Your favorite beach
Dawn
Patrol
9am-
11:30a
11:30a-
3pm
3pm-
dusk
Rooster's Rocks
wet
sand
no
tan
Steven's Locks
10-14
10-14
10-14
10-14
Hatchery/White Salmon Sandbar (minus a few for Hood River)
10-14
10-14
10-14
10-14
Doug's, Lyle, Rowena
10-14
10-14
15-18
15-18
Rufus, etc.
15-18
15-18
15-18
15-18
Roosevelt, etc.
15-18
15-18
10-14
10-14
Gorge Wind forecast, continued…
Tomorrow starts off with light and variable wind. Models show west wind at 10-13 from Stevenson to Mosier in the afternoon. However, there's a very good chance of thunderstorms, or at least a destabilized atmosphere, in the afternoon, and that's going to make the wind 1) gusty 2) unreliable and 3) possibly electrically charged.
As high pressure builds over the eastern Pacific on Friday, a trough will set up along the coast and we'll see a low of some sort in the desert. That's your standard windy Gorge setup, here for a couple days in between the last set of upper level lows and the next set. We'll start off with westerlies at 17-21 from Swell to Mosier on Friday morning with 25-29 from Swell to Maryhill in the afternoon. Depending on how long the clouds stick around, Stevenson may or may not join in the fun. I'd give it a good chance of being 21-24 in Stevenson in the afternoon. Saturday looks much like Friday. Sunday currently looks like light westerlies at less than 10mph.

Thank you for using this forecast. Support it by subscribing!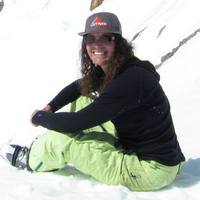 Thank you for using this forecast. Does it save you time, gas money, or help you have more fun in your life? Make a donation! Get your forecast here for free or donate and get on the mailing list for year-round wind forecasts and ski season snow forecasts. Just click on my photo to donate via PayPal or credit card. The email isn't $99/year. Not $50/year. No, just $12.34 or more gets you on the list for 12 months, and sometimes there are cool prizes. Don't PayPal? Send a check to Temira @ PO Box 841 in Hood River. Thank you for your support, and thank you for trusting my forecast.
---
Mt. Hood Snow Forecast
Nothing to say here today.

Random Morning Thoughts
One of my friends and I were texting this morning about an experience we shared involving a sociopath. She said to me, "I wonder what happened that made him that way?" My reply: "No love in his family for generation after generation, after generation, and that's still no excuse for his behavior."
Scientists are finding out that our experiences affect the expression of genes both in us and in our children (and I suspect we shall find that our actions affect gene expression in strangers we meet on the street, if our actions contain enough power). Gene expression affects who we are as people, and who our children become. This is mindblowing to me. And I find hope in this.
If we love our children and we love the people around us, if we show compassion, kindness, and empathy, we change the future of the species. No, really. Just by being nice, we lower the rates of depression, anxiety, and chronic illness in the next generation. See – we don't need gene therapy. All we need is love.
(Ok, that's oversimplifying things, but we really can affect the future health of humanity just by showing love and compassion to those around us. Wild.)

Gorge Weather Forecast
It's a cloudy morning in the Gorge, and the rain is east of us today. For now. The low driving that rainfall will move west today, possibly giving us some showers to add to the exactly-one-inch of rain we've had so far this month. We may see some sunbreaks later today. Temps will be in the low 50's early and the low 60's in the afternoon. Light wind. 15% chance of rainbows.
Tomorrow looks partly cloudy in the morning with thunderstorms possible in the afternoon. Temps will be in the mid 40's early and the low 70's in the afternoon. Light wind. 46% chance of rainbows. Friday looks sunny with temps in the mid 40's early and the low 70's in the afternoon. Light wind. No rainbows.

White Sprinter Van of the Day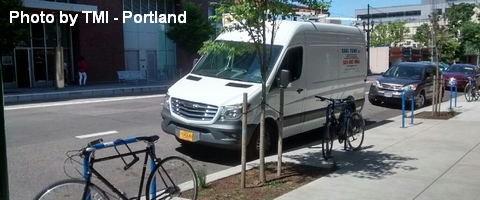 Road and Mountain Biking
I didn't get a report from Post Canyon yesterday (maybe people avoided it due to the potential for mud?) but I'm hoping to get a report today. If you ride, let me know how it is, okay? In other news, it is snowing at 5000′ this morning, so don't ride at that elevation, and if you want to do a big road ride, this afternoon and tomorrow morning will have minimal wind. Be prepared for potential thunderstorms tomorrow afternoon.


The Clymb: free membership. Cheap gear.
Temira approves. Click to join.

I love road biking, and if you're reading this, you do too. The Mt. Adams Country Bike Tour is the best. You'll ride beautiful, remote, quiet, traffic-free roads. And you'll do it with support, a nice touch for 50+ mile loops through the woods or farm country. Combine the loops to make a century route that gets most of the climbing done early. Get signed up before the 1st of June, and it's only $55. There's also a short 11-mile Family Fun Ride. All proceeds support the Trout Lake schools, grange, and fire department. Click the headline above to go to the website and register.
Upcoming Events
Tonight's Wednesday, and at 5:30, there's the all-women's Post n' Pinot mountain bike ride at Dirty Fingers. There's a Hood River County trails meeting at the OSU extension office at 5, and there's sailboat racing at the Hood River Marina at 6. Tomorrow is the race-pace Post n' Pint ride. There's community yoga at 8am at Flow tomorrow and there's community yoga at Yoga Samadhi at 6:30pm.
Coming up Saturday, there's the Color Dash 5k is in The Dalles, there's a Gorge Cup windsurfing race at the Event Site in Hood River. The Gotta Regatta cardboard boat race happens at Horsethief Lake. Riverfest is in Maupin, the Mt. Adams Equestrian Endurance race is in Trout Lake, the Stevenson to Carson Ridge Run is Saturday, and Columbia Gorge Windsurfing Association has a work party at Swell City.
Sunday is a Windance swap meet, your chance to clean out all that old sporting gear from your garage. If you happen to find a dusty old bike in your garage, look up Anson's Bike Buddies, and they'll get that bike to a bikeless kid for you.
And finally, if you are interested in raising goats, the Goat Academy takes place in Goldendale on Saturday.
Have an awesome day today!
Temira