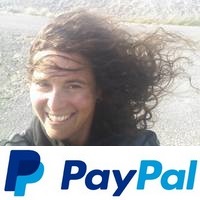 Thank you for using this forecast. I offer it freely so you can have more fun and plan your life. It does take significant time and energy to produce. If you find yourself using it often, or if you feel your life is more awesome because of my work, please make a donation. You can get this forecast via email by donation. The email subscription isn't $99/year. Not $50/year. Donating $12.34 or more gets you on the list for 12 months. Thank you for your support and thank you for trusting my forecast.
Click here to donate using a credit card.
Click here to donate via PayPal.
Venmo: @theGorgeismyGym
Snail Mail: PO Box 841, Hood River, Oregon 97031
Get the email version free through the end of August – try it out! Click here.

Today's Gorge Wind – these are ranges for the average speed, not a predicted wind range. =)

Your favorite beach
Dawn
Patrol
9am-
11:30a
11:30a-
3pm
3pm-
dusk
Rooster Rock
sunny
bunnies
tanning
buns
Steven's Locks
5-8
10-13
13-16
19-22
Swell-Hood River
10-13
16-20
20-23
18-22
Doug's, Lyle, Rowena
10-13
13-16
20-23
22-25+
Rufus, etc.
5-8
5-8
10-13
10-13+
Roosevelt & Arlington
LTW
5-8
5-8
10-13
Gorge Wind Forecast

Today's A Offshore high pressure builds for the next five days, driving strong west wind. While there will be some gusty periods, in general, the wind should be fairly high quality. It'll also be windy enough to satisfy even the most jaded wind Johnnie!
For Wednesday, a bit more marine influence in Portland sets the desert up to win the heat race. Early gradients of .07 and .01 suggest the Central Gorge is the place to be. Early in the day, westerlies hover at 10-13 most location with 5-8 out east. By midday, it'll pick up to 20-23 from Stevenson to Moiser. Models suggest we'll get a late bump from an approaching BC system late in the day. The GFS likes 22-25 from Rowena to Avery after 2pm. The Euro is more aggressive, bringing the wind into the upper 20's. Unlikely, but worth taking smaller gear just in case.
Thursday's wind will be both stronger and gustier as a BC system drives more marine clouds into the Metro Area. Early westerlies will be 20-23 from Viento to Moiser. Midday wind: 23-26 from Viento to Doug's. Once the clouds clear in Stevenson, the westerlies fill in at 25-28 from Stevenson out to Rufus with 12-15 east of there. If the models are correct, you'll be waiting until early to mid afternoon for the strongest wind.
Portland gets buried in marine clouds on Friday, and strong high pressure builds offshore. That's a recipe for Gorge goodness. Call it 27-31 from Stevenson to The Dalles. Models are bouncing around a bit on wind strength for the weekend. At this point, I'll say 28-32 both days, strongest from Viento to Doug's. The exact strength and details could change, but the overall setup looks like… Classic Gorge Setup!
COAST, JONES, SAUVIE'S: Coast (north/central/south, wind N unless otherwise specified). Wednesday: 101-5/15-20/30-35, SW swell 2′ at 15 seconds. Thursday: 5-10/15-20/30-35, W 2′ @ 18. Friday; 5-10/15-20/35-40, W 3′ @ 16. Jones Wednesday: 19-22. Thursday: 17-20. Friday: 13-16. Sauvie's Wednesday-Friday: 10-13.

Hood River Weather Forecast
Mostly clear sky stays that way. Temps will be in the mid 60's early and upper 80's later. Moderate westerlies. No rainbows. Thursday looks sunny. Temps will be near 60 early and in the mid 80's later. Strong westerlies. No rainbows. Friday also looks sunny. Temps will be in the upper 50's early and near 80 later. Strong westerlies. No rainbows.

Looking for a complete Columbia Gorge forecast? Looking for more humor in your weather? Obscenities? You're looking for my TATAS: Temira's Awesome Travel Advisory Service on Facebook.

Road and Mountain Biking
Industrial Fire Level is now Level III. Moto is no longer allowed on trails or unimproved roads, including in Post Canyon. Kreps land and SDS lands will close within the next couple of weeks due to fire danger – date is not yet set. Riorden Hill Road is closed between the end of the pavement and Family Man. Family Man is also closed, as is access to it, meaning you will need to choose other routes to Upper Post. Red Hill Road is theoretically closed to cars due to logging. Folks have ridden it on bikes on the weekend, but ride at your own risk. Chip sealing will happen on Highway 30 between Mosier and Rowena Crest August 12-14.
All local trails are open – I received confirmation of Huffman Peak too. Apparently Boulder Lakes is quite overgrown. Whoopdee is closed for logging, but Ronnoc trail and the climb out are open. Red Hill Road is supposedly closed for logging. Ride at your own risk. If you're riding Underwood, please do not park at the trailhead as per request by SDS. Continue past the trailhead 0.5 miles or so to the new parking area. The cows are off Hospital Hill, which means your dog can come along.

Upcoming Events
Events today: Zumba Gold at 9am at the Hood River Adult Center, by-donation yoga at FISH Food Bank in Hood River at 10am, the women's no-drop Post n' Pinot mountain bike ride at 5:30 at Dirty Fingers. Free pint of beer if you complete that one.
This weekend is the Gorge Paddle Challenge at the Hood River Waterfront Park. The Bridge of the Gods Kitefest Blowout is hoping for Sunday to accommodate Bam-Bam's memorial on Saturday. Cascade Locks has Pacific Crest Trail Days with demos and movies and gear displays Friday through Sunday. It's probably not the best week to ride St. Helens – the St. Helens international trail festival (sold out) runs all week. Meadows has the "Makers Market" from 11-3 on Saturday. The Oregon Bigfoot Festival is Saturday in Troutdale, and the Gnar Gnar run is at Skibowl Sunday. The AWSI expo is all week in Hood River, registered industry folks only until Friday afternoon.

White Sprinter Van of the Week!


Click here for the White Sprinter Van map of the world!!!

Random Morning Thoughts: on vacation.
Click here for the full events calendar.
Have an awesome day today!
Temira