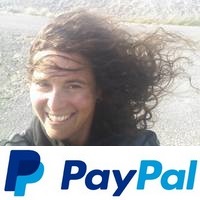 Thank you for using this forecast. I offer it freely so you can have more fun and plan your life. It does take significant time and energy to produce. If you find yourself using it often, or if you feel your life is more awesome because of my work, please make a donation. You can get this forecast via email by donation. The email subscription isn't $99/year. Not $50/year. Donating $12.34 or more gets you on the list for 12 months. Thank you for your support and thank you for trusting my forecast.
Click here to donate using a credit card.
Click here to donate via PayPal.
Venmo: @theGorgeismyGym
Snail Mail: PO Box 841, Hood River, Oregon 97031
Get the email version free through the end of July – try it out! Click here.

Today's Gorge Wind – these are ranges for the average speed, not a predicted wind range. =)

Your favorite beach
Dawn
Patrol
9am-
11:30a
11:30a-
3pm
3pm-
dusk
Rooster Rock
tan
those
buns
darker
Steven's Locks
5-8
5-8
10-13
10-13
Hatchery/Wunderbar
10-13
10-13
5-8
10-13
Doug's, Lyle, Rowena
5-8
5-8
light
calm
Rufus, etc.
5-8
5-8
light
LTE
Roosevelt & Arlington
5-8
5-8
light
LTE
Gorge Wind Forecast
I hope that you enjoyed yesterday's completely useless forecast. Today's will be slightly more useful, but still contains the same fundamental problem: the GFS does not handle this setup all that well. Today's the worst of the uncertainty… we started with .03 from Portland to The Dalles and a light westerly breeze at 3-10 most places and 12-15 near Swell. The GFS likes the idea of the wind going completely calm this afternoon, perhaps even turning light easterly. The ECMWF likes the idea of afternoon westerlies at 14-17 or so. Given that Portland and Hood River are forecast to be the same temp today with the desert a few degrees hotter, I think 10-14 sounds reasonable this afternoon from Viento to Mosier. But I could be totally wrong, so don't make solid plans.
Tomorrow sees the heat low settle over the metro area. Don't worry – it'll be plenty hot here too. The day starts calm, goes to light easterly, and then turns light westerly. By light, I mean less than 5mph.
A trough moves in from the north on Friday and cools the metro area a little bit (it will still be wickedly hot for the Friday evening commute). With the metro forecast at 91 and the desert at 107, we're good to go for a windy day. We'll start with 17-20 from Viento to Stevenson and finish up at 24-28 (+) from Stevenson to Rufus. Arlington probably won't join in with anything more than 10-13. And besides, it'll be 100+ out there and mighty hot for a Wind Experience.
Now, on to the weekend, for KB4C. They are still looking for volunteers. More importantly, they need snacks for the riders on Saturday. You can drop off fresh-baked yummies (no 420, please) Saturday morning before 10. I made the drop off time up, by they way. I have no idea when you're really supposed to drop stuff off. So, the GFS likes 17-20 Saturday morning with 12-15 Saturday afternoon. The Euro is almost the same. As for Sunday: total disagreement. LTE from the GFS and W 20-24 from the Euro.
BONUS: Sauvie's Wednesday: 16-19. Thursday: 13-16. Friday: 11-14+. Jones Wednesday: 10-13. Thursday: 12-15. Friday: 24-28. Coast (north/central/south). Wednesday: 25-30/30-35/35+, W swell 4′ at 11 seconds. Thursday: 20-25/25-30/25-30, NW swell 7′ @ 8. Friday: 20-25/25-30/25-30, NW 8′ @ 9.


Random Morning Thoughts
My thoughts are sleeping in this morning later than I did.

Mt. Hood Mountain Weather Forecast
I have very little time today, so I'll just say this: Mt. Hood will be hot, sunny, and not very windy for the next three days.

Gorge Weather Forecast
Wednesday will be clear. Temps will be in the mid 50's early (open windows) and low 90's later (close windows). Light wind goes calm later. No rainbows. Thursday looks hot. Temps will be near 60 early (open windows) and near 100 in the afternoon (close windows. Go swimming.) No wind. No rainbows. Friday looks sunny. Temps will be in the low 60's early (you know what to do) and in the low 90's later (yes, close them). Moderate to strong west wind. No rainbows. The weekend also looks sunny with temps near 90 and moderate westerlies.

For weather specifically directed at travel through the Gorge, please visit Temira's Awesome Travel Advisory Service on Facebook.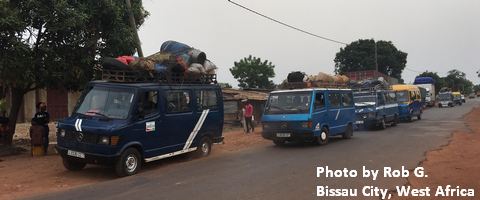 Click here for the White Sprinter Van map of the world!!!
Road and Mountain Biking
I saw a photo from Plains of Abraham on Facebook yesterday, which tells me that ride is now open. It joins Gunsight to complete our slate of open mountain bike rides. Get out and get some, and take plenty of water because it's going to be hot.

Upcoming Events
Community events today include yoga at the FISH food bank at 10, meditation at Trinity Natural Medicine at noon, ping pong for $5 at the Hood River Armory at 5:30, and family mountain biking with food at Family Man at 6. The women's Post n' Pinot mountain bike ride is tonight at 5:30 from Dirty Fingers. Tomorrow night's race-pace Post n' Pint will be from the shop to the river for swimming. Show up at 5:30 with a floaty toy.
This weekend brings sailboat races to Cascade Locks Friday through Sunday. The Gorge Outrigger Canoe race is Saturday. You know it'll be windy Saturday because Kiteboard 4 Cancer is at the Hood Riv er Event Site that day.

Click here for the full events calendar.
Have an awesome day today!
Temira