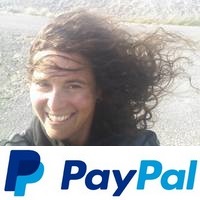 Thank you for using this forecast. Like it? Find it useful? Support it (and me!) by sending some cash my way. What's it cost to support me and get the email version? Not $99 a year. Nope. Not $49. Just $19.99 or more gets you a year. Click below to contribute. Thank you!!
Credit card payments use this button
Click here to use your PayPal
Venmo: @theGorgeismyGym
Snail Mail: PO Box 841, Hood River, Oregon 97031
(note: I am not a non-profit entity. The only way to accept credit cards with a user-defined amount is to use the 'donate' button. Thanks for understanding!)

Auto-renewing subscription. New! Awesome!
The Forecast
Today's Gorge Wind – these are ranges for the average speed, not a predicted wind range. =)

Your favorite beach
Dawn
Patrol
9am-
11:30a
11:30a-
3pm
3pm-
dusk
Rooster Rock
E30-35
E30-35
E25-30
E20-25
Steven's Locks
E20-25
E25-30
E20-25
E15-20
Swell-Hood River
E0-5
E0-5
E5-10
E10-15
Lyle to Doug's
E0-5
E0-5
E5-10
E10-15
Rufus, etc.
E0-5
E0-5
E5-10
E10-15
Roosevelt & Arlington
E0-5
E0-5
E5-10
E10-20
Gorge Wind Forecast
Temperature inversions and dense smoke continue to keep the PNW in a stagnant air, light wind, positive feedback loop. Offshore low pressure through Thursday evening exacerbates the problems. Westerlies return on Friday along with W upper flow (transitioning to NW on Saturday) and returns us to a more normal, breathable weather pattern. For Wednesday, it'll be light east wind early and light west wind later with zero wind east of Mosier. River flow is 71,500cfs, river temp is 66, and high temp today is 75. Fish count from two days ago is approximately 10,000 (Bonneville). Thursday: very light west wind all day. Friday sees that offshore low open up, weaken, and shift eastward. Weak high pressure starts building in behind it. This gives us westerlies at 10-13 all through the Gorge early and Friday with 13-16ish all through the Gorge after noon. There will be a chance of thunderstorms in the morning along with possible showers. Air quality should improve. Moderate westerlies stick around on Saturday. While models are suggesting east wind on Sunday, westerlies are more likely by the gut instinct forecast. The Port of Hood River is offering up the Event Site, Lot 1, and the Marina parking for wildfire evacuees. I'm not sure how many people are taking advantage of that, but perhaps you can take them food and n95 masks. Kiting is no longer allowed at the Marina – it has become unsafe for other user groups. Lyle is now off limits unless you can get to the sandbar without crossing the RR tracks. If you cross the tracks, you will be ticketed. Lyle: loved to death. Roosevelt: still closed due to wind damage from earlier this year. Mosier is only available to residents of 97040 (Mosier).
Coast, Jones, Sauvie'st
Coast (north/central/south, waves. Swell forecast provided by NWS.) Wednesday: S10-15/S5-10/S10, SW swell 4′ @ 8 seconds. Thursday: LTS/LTS/LTV, SW 4′ @ 8. Friday: LTW/LTV/S10, SW 3′ @ 7. Jones Wednesday-Thursday: LTV. Friday: W12-15. Sauvie's Wednesday-Friday; LTV.
Hood River Weather Forecast
Smoke continues. Temps will be in the low 50's early and low 70's later. Light east wind early. Light west wind later. No rainbows. Thursday will be smoky and cloudy, but the smoke may start to dissipate in the evening. Chance of thunderstorms overnight. Temps will be in the upper 50's early and low 70's later. MUGGY. Light west flow. No rainbows. Friday will be cloudy and less smoky, but still not amazing. It'll get better as the day goes on. Temps will be in the upper 50's early and upper 60's later. Moderate westerlies. No rainbows. Better air quality arrives this weekend.
Looking for a complete Columbia Gorge forecast? Looking for more humor in your weather? Obscenities? You're looking for my TATAS: Temira's Awesome Travel Advisory Service on Facebook.
Cycling
9/12: Hood River County lands are closed due to extreme fire danger. Mt. Hood National Forest is closed to all uses. Syncline/Coyote Wall: closed due to fire danger. Whoopdee, Hospital Hill, and Underwood are closed due to fire danger. Respect the closures. Other Post news: Eldorado has reopened, as have other trails associated with that particular timber harvest closure.
Sprinter Van of the Week!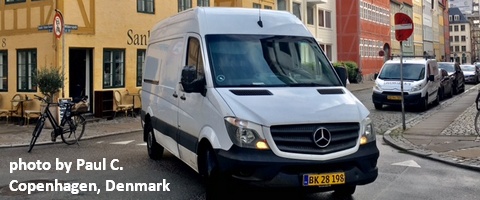 Click here for the Sprinter Van map of the world!!!
Local Events
Weekly events: there are sailboat races at the Hood River Marina every Wednesday evening. Dirty Fingers has a group mountain bike ride Thursday nights at 5:30pm. The small boat group has a friendly and distanced paddle on, I believe, Thursday nights. Cheno has an outdoor HIIT workout at Columbia High School in White Salmon at 6pm on Wednesday nights. That's pretty much it for outdoor sports. There is a BLM rally every Tuesday evening at 5:30 at the Salmon Fountain in Hood River, and there's a White Coats for BLM rally every Wednesday evening at 6pm at 12th and May.
Current Closures (may not be complete)
Mt. Hood National Forest (all closed). Gifford Pinchot NF west of Indian Heaven and south of the 90/30 Roads. Syncline/Coyote Wall. Hood River County Land. Kreps, SDS, and other private timberlands. DNR and ODF lands. Many places in the scenic area.
Completeish list here
.
Have an awesome day!
Temira