It's Now "THANK YOU" Drive Month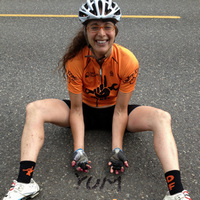 This is Temira
Thanks for coming here for your forecast. The "pay Temira for forecasting" drive is over (but if you want to get on the email list, make a donation of $12 or more by clicking on the sun) so now I'm asking for thank you notes for the rest of July! "WHAT?", you say, "I thought this was free and written by some paid NOAA chick!" Free, yes. Written by some paid chick, no, unless people donate. But you've all been so generous this month with donations that I'm just asking for thank you notes for the last week of July. A note won't get you on the mailing list, but it will make my day. I'll smile. Maybe I'll cry. Why? Because I like to be appreciated more than you can appreciate. So, send me a quick email using complete sentences, telling me why you use this forecast, and you'll make my day. Truly. And probably make your day too. (Fine print: I must get one thank you note per day or I will not post a forecast the next day.)
Tomorrow's forecast status:

Thank you for all the thank you notes this morning. You people made my day!

Good morning,
Where ya gonna go when the wind don't blow?
SUP Paddlers!
Who ya gonna see when the river's glassy?
SUP Paddlers!

The
Gorge SUPer Club
is a family friendly nonprofit just started in the Gorge. Membership includes access to all the club's brand new SUPS and carbon paddles. Mail inquiries to
Stephen's email addy
. We're giving away five single-day passes to members of the email list…
Temira's random morning thoughts
Wow was it hot at Springhouse last night. Boiling. Like standing in an oven. I think those broken-down concrete walls retain heat during the day and exude heat when the sun disappears. If you wanted to see sexy sweaty people dressed to the (Hood-River-Style) nines, that was the place to be last night. To the boys in t-shirts and board shorts: It's time to man up. When you come out, look pretty. We women dig it when you look nice.
Wind forecast
Looks like we have another windy day on tap in the western Gorge today, and this time the models and the forecasters are agreeing. Gradients are .09/.02 this morning, a sign that your home-to-beach drive time won't eat up too much of your day (if you're in Hood River, anyway).
When you're out on the river over the next week or so, be careful: keep an eye upwind on the SurfSki/Outrigger crowd. They're out there practicing for this weekend's race. Cheer them on, because they're tough doggies paddling all the way from Stevenson. Bruce and Dale, you Blowout champs, I love you guys dearly (truly, I do: Bruce and Dale are both fantastic people), but I think these outrigger folks may be tougher. Maybe we could set up an arm wrestling match between the winners of the respective blowouts?
Anyway… this is why I don't get up at 5am. I like to write early in the morning… We'll start with west wind at 17-21 near Hood River this morning (it's currently 20 at the Hatch, according to our friends at iWind/iKite), fading just a bit midday as Portland gets hot, and then picking up to 21-24 from Stevenson to The Dalles in the afternoon with low teens further east. There's a chance the Lyle-Doug's area will see 23-26 this afternoon. Heck, there's a chance everywhere will, but Doug's has the best chance.
Tomorrow looks like a slightly windier carbon copy of today. Friday looks like a slightly windier carbon copy of tomorrow. How's that for a forecast, eh? Long-range models for the weekend are consistent (although still unreliable) in showing a big marine push and strong west wind. Guess who's NOT working or riding bikes Saturday. Yes, me. I'm going windsurfing.
Fuel up, because this is one long stretch of wind we're seeing!
Today's Gorge Wind

Your favorite beach
Dawn
Patrol
9am-
11:30a
11:30a-
3pm
3pm-
dusk
Stevenson
0-10
10-15
15-18
17-21
Hatch (subtract a few mph for Event Site)
17-21
21-24
15-18
21-24
Doug's / Rowena / Lyle
0-10
13-15
21-24
23-26
Maryhill / Rufus / The Wall
0-10
0-10
7-11
13-15
Arlington / Roosevelt
0-10
0-10
7-11
13-15
The Clymb: free membership. Cheap gear. Temira approves. Click to join.
Bike News
To the person who rode to The Dalles yesterday, midday, wearing the all-black Dirty Fingers kit, just to shop for chest freezers, you're stupid. Oh. That's me. Anyone know where I can buy some IQ points? A And might I suggest you do not ride to The Dalles in the middle of the day the next few days? It's hot out there! Better suggestions follow:
At 5:30 tonight,you can join the family crowd for Families at Family Man. 5:30 at Family Man. 5:30 bottom of Post Canyon Road. The local gals ride tonight with the Post n' Pinot – meet at Dirty Fingers at 5:30 or the bottom of Post at 6pm. Complete the girl ride and you earn either a free pint of beer or a free glass of wine, and you"ll also be entered into a drawing for some prizes.
Very Important News
Tonight's events include Karma Yoga, free or by donation, at 4pm at Flow Yoga. Also tonight, there's sailboat racing at the Hood River Marina, and there's the Kayak Shed's shop paddle meeting at Husum at 5:30.
Looking ahead to this weekend, there's sailboat racing in Cascade Locks starting Friday. On Saturday and Sunday, there's the Bridge of the Gods Kite Fest in Stevenson, and also in Stevenson this weekend, it's the Wildside Relay downwind surfski and outrigger canoe race.
And don't forget that the Delta Aquarid meteor shower starts Sunday and lasts… well, basically it lasts all the way into the Perseids.
Have an awesome day today!
Temira