Please support this forecast by clicking on the photo of the forecaster and making a donation via Paypal!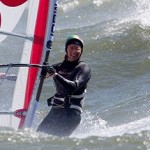 Your forecaster. Click on her to donate. Thank you!
Thank you for using this forecast. Please tell your friends about it. And if you or your friends think this service is awesome/useful/saves you gas money/makes your life more fun (that's the important part), make a donation by clicking on my photo above. Is more fun worth $50/year? $20/year? More? Less? Donate what it's worth to you (and thank you!), but $12 minimum gets you on the email list (with occasional giveaways) for a year. Don't use Paypal? You can mail a check to Temira at PO Box 841 in Hood River, 97031. Thank you!
Random cool advertising: The Mt. Adams Country Bicycle Tour
Hey all, I know you like to ride bikes. June 28th is the Mt. Adams Country Bicycle Tour, benefiting local charities such as the Trout Lake, BZ and Glenwood Fire Emergency Services, the Trout Lake Grange and School Projects. You can choose from the 11.5 mile Family Fun Ride, the 51 Mile Glenwood Loop or the 54 Mile [super-rad] Forest Loop. Or go big with the 105 Mile Infinity Ride. These are two of my favorite loops in the Gorge, and doing them supported is a great way to go. Sign up now.
Random Morning Thoughts
The other night I had a conversation with a friend. Seems a couple guys thought they were dating her because they'd been on multiple bike rides together. She didn't think they were dating, because they'd just been riding bikes. I've been on the opposite side of that. Gorge guys, Gorge gals, and Gorge trannies, riding/windsurfing/kiting/kayaking/extreme-sporting together is not dating. Dating is dinner, coffee, drinks or an activity that's conducive to quiet conversation. Conversation is how you get to know someone; You don't get to know them by watching their glutes jiggle while they pedal. Although glutes are nice. Very nice. And I guess Gorge glutes don't jiggle, because they are hard as rocks. Anyway, many thanks to my anonymous friend for making me laugh my ass off last night with those stories!
Today's Gorge Wind – these are ranges for the average speed, not a predicted wind range. =)

Your favorite beach
Dawn
Patrol
9am-
11:30a
11:30a-
3pm
3pm-
dusk
Rooster's Rocks
good day
for the
nudie
beach
Steven's Locks
0-5
0-5
5-10
13-16
Hatchery (minus a few for Hood River)
0-5
0-5
5-10
13-16
Doug's, etc.
drainage
wind
drainage
wind
5-10
10-13
Rufus, etc.
0-5
0-5
5-10
5-10
Roosevelt, etc.
0-5
0-5
5-10
5-10
Gorge Wind
Today is your first day off in a long time. Did anyone keep track of how long that windy streak lasted? Ron? We'll see light wind for much of the day today, picking up to 5-10 early this afternoon, 10-15 by 5pm, and 13-16 after 5pm, strongest from Stevenson to Hood River.
Don't leave your garbage cans out tonight. As an upper low pushes inland tomorrow, dragging much colder air into Portland, we'll see westerlies in the 20's early and 30-40 range from early afternoon to dark, likely strongest and steadiest east of Hood River. Now, this isn't a perfect setup – there is a chance of thunderstorms and major gustiness, but the gradients will be there, and you're going to find lots of wind in the eastern Gorge.
Camping at Roosevelt or somewhere else out east might be a good idea, because Friday looks windy too. Expect 23-26+ to start, rising to 30-35 from Lyle east to Threemile in the early afternoon. Clouds will likely push past Hood River on Friday, so the wind in the western Gorge will be much lighter and gustier.
Saturday looks like 26-30 somewhere and Sunday looks like 23-26+. Yep. It'll be a good weekend to be in the Gorge, eh?
Gorge Weather
Today is your last day of summerlike spring weather. Temps will be in the mid 50's early and the upper 70's this afternoon under sunny sky with light wind that picks up out of the west after 3pm. Things get interesting tomorrow as an upper level low moves inland. We'll start off sunny, with clouds moving in during the day and a chance of rain in Hood River after 3pm, becoming increasingly rain-chancey overnight. Chance of rainbows: 28%. Temps will be in the mid 50's early and upper 60's in the afternoon with nuking west wind. Friday looks partly cloudy with showers possible, especially in the morning. Temps will be in the low 50's early and low to mid 60's in the afternoon with strong west wind. Rainbow chances Friday morning are 64%.
Road and Mountain Biking
Tonight is Families at Family Man. This is a kid-friendly ride. Meet at Family Man at 5:30 or the bottom of Post around 5:15. Please, parents, ride with your kids if you're coming from the bottom of Post. There will be juice boxes and pizza for folks at the top. All sizes of kids are welcome, even Strider bike kids.
Now, on to trail conditions: Maybe, just maybe, it will rain on our trails. They are mid-summer dusty. According to the Gifford Pinchot website, Ape Canyon is open and there is patchy snow on the Plains of Abraham. The trail comments also say "Busy with mountain bikers on the weekend". So. Who wants to be guinea pig?
In road biking news, I spoke with Janeen up at USFS Mt. Hood again yesterday. She's a good dude, and we couldn't have a better person to work with on the Vista Ridge road problem. I know you guys want to write and call, but hold off for now, because that energy will be more valuable during the official comment period.
The Clymb: free membership. Cheap gear. Temira approves. Click to join.
River Levels
The White Salmon is at 3.4'ish. The Klickitat is at 1640cfs. The John Day dam is putting out 260kcfs and The Dalles dam is reading 273kcfs.
Events – email me if I've missed any outdoor-related events
Tonight at 5:30, it's the Post n' Pinot women's ride out of Dirty Fingers. It's Families at Family Man at 5:30 at, duh, Family Man. There's Karma Yoga (free/by donation) at Flow at 4pm. There's sailboat racing at the Hood River Marina around 6pm. And the Hood River Running Club has an interval workout at HRVHS at 6:15. If you want to play ping pong, that's at 6:30 at the Hood River Armory.
Coming up this weekend, Ranger Jimmy T has a work party on the Superconnector on Saturday. Meet at Little John at 9am. The White Salmon Half Marathon is on Saturday. There's mountain bike racing at Bear Springs and Capitol Forest (the women's-only Enduro), and there's a kids fishing day at Spearfish lake from 9am-noon on Saturday.
Sunday is the first "Alternative" Ride of the season. Meet at Mountain View (under new ownership!) at 5:30 on Sunday to ride to the new cider shop in Mosier. Bring lights. Wear a helmet. No spandex. No clipless pedals. No, really.
Have an awesome day today!
Temira