Please support this forecast by clicking on the photo of the forecaster and making a donation via Paypal!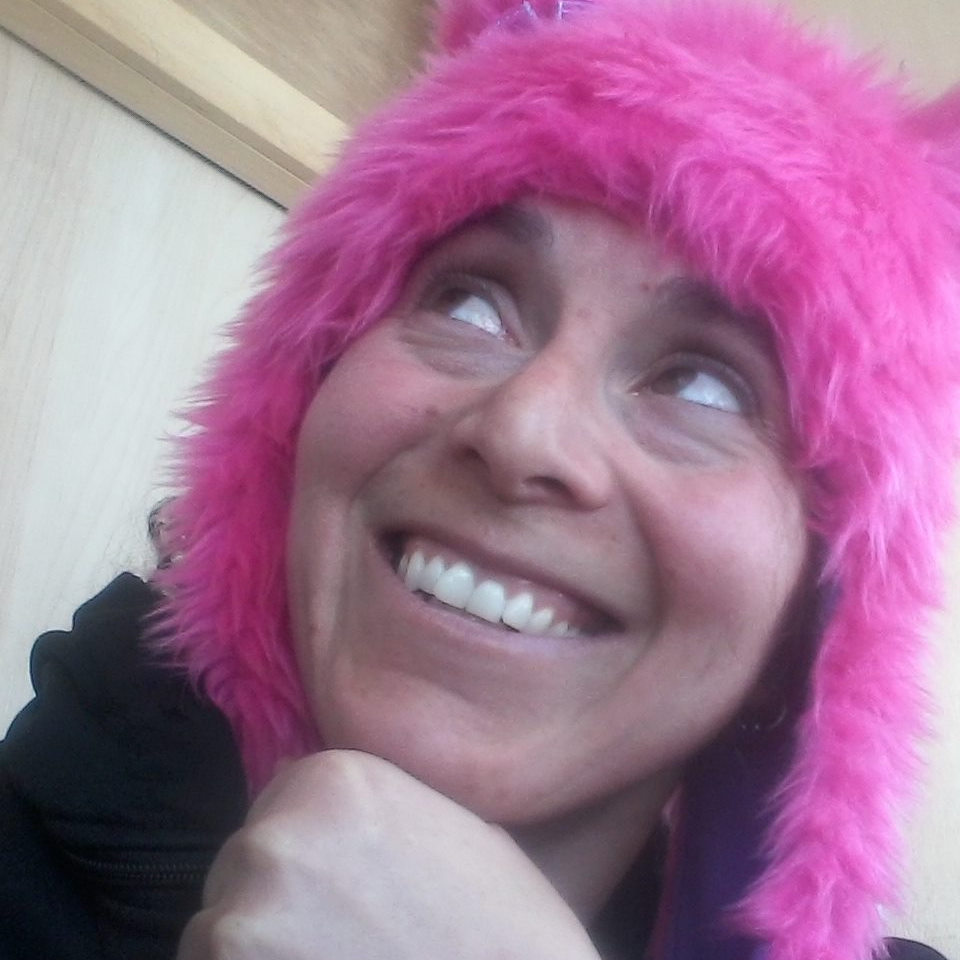 Your forecaster. Click on her to donate. Thank you!
Thank you for using this forecast. Please tell your friends about it. And if you or your friends think this service is awesome/useful/saves you gas money/makes your life more fun (that's the important part), make a donation by clicking on my photo above. Is more fun worth $50/year? $20/year? More? Less? Donate what it's worth to you (and thank you!), but $12 minimum gets you on the email list (with occasional giveaways) for a year. Don't use Paypal? You can mail a check to Temira at PO Box 841 in Hood River, 97031. Thank you!

The Hood 2 River Relay
The Hood 2 River Relay is a one-day event on May 31st. This fun and all-inclusive event is designed for almost any level of skill and fitness, yet competitive enough for the hardcore athlete where participants compete in teams, pairs, or individuals to race from the high slopes of Mt. Hood down to the mighty Columbia River. There will be six Legs that consist of; Alpine ski, nordic ski, mountain bike, road bike, road run, boating (kayak/canoe/SUP) and a 500 meter sprint to the finish line after boating. Open to individuals and teams.
Random Morning Thoughts
I do appreciate it when my mind makes huge leaps of insight. It's beautiful when it happens. I love the feeling of a paradigm shift. I just wish my mind could do this at some hour other than 3:30am.
Today's Gorge Wind

Your favorite beach
Dawn
Patrol
9am-
11:30a
11:30a-
3pm
3pm-
dusk
Rooster's Rocks
W 5-10
W 5-10
W 5-10
W 5-10
Steven's Locks
13-16
13-15
18-21
21-23
Hatchery (minus a few for Hood River)
22-25
24-28
24-28
21-24
Doug's, etc.
15-18
19-23
24-28
26-30
Rufus, etc.
14-16
15-18
19-23
19-23
Roosevelt, etc.
5-10
5-10
10-13
14-17
Gorge Wind
I woke up at 5:30 this morning, and it was already windy. Actually, I woke up around 4am and couldn't get back to sleep, but I didn't crawl out of bed until 5:30.
The early gradient was .13, there were marine clouds in the hole, and there was a silkworm cloud on Burdoin Mountain when I went outside to check the setup. There was also skunk smell. Anyway, expect westerlies at 24-28 from the Hatchery to Mosier this morning, filling in to Lyle/Rowena/Doug's at 25-29 this afternoon. Expect 20-23 at Stevenson and Maryhill this afternoon.
Tomorrow… well… the models say light wind fading to calm by 10am. I suspect we'll see west wind at 8-11 or so. On Friday, a weak weather system approaches, making the wind gusty. We'll see 17-20 from the Hatchery to Mosier in the morning, picking up to gusty 24-27+ from Stevenson to Arlington in the afternoon.
The extended model run suggests a good, solid windy day on Saturday and a gustier, but still windy, day on Sunday.
Gorge Weather
I hope you like sun. It's going to be sunny today. Temps will be in the mid 50's early and mid 70's later with strong west wind. Tomorrow looks equally sunny, less windy, and warmer, with temps in the upper 40's early and upper 70's in the afternoon with light wind. Friday sees some clouds move in during the afternoon. Temps will be in the low 50's early and mid 70's in the afternoon with increasing west wind as the day goes on. No rainbows. No thunderstorms. No freezing rain or snow.
Road and Mountain Biking
I would not recommend a road ride today due to the wind. Tonight is the all-levels, women's-only Post n' Pinot bike ride at Dirty Fingers at 5:30. If you have a vagina or you are a female-identified transgendered individual (who is now allowed to marry anyone she wants in Oregon), and you complete the ride, you earn either a free pint of beer or a free glass of wine. Why you would drink either of these things, I'm not sure. I guess because Dirty Fingers doesn't serve mixed drinks like the Old Fashioned?
The Clymb: free membership. Cheap gear. Temira approves. Click to join.
River Levels
Guess what? I forgot to call Wet Planet and get the White Salmon level yesterday, but there sure are a lot of kayaks on cars around town. More kayaks than windsurf gear for sure. The Hood is at 4.7′ and the Klickitat's at 2240cfs. The Columbia at The Dalles is 352kcfs and John Day is 326kcfs.
Events – email me if I've missed any outdoor-related events
If you're working today and want to play tonight, there's plenty going on. At 4pm, there's Karma Yoga, free or by donation, at Flow in Hood River. At 5:30, there's the all-levels women's mountain bike ride at Dirty Fingers. At 5 tonight, the Hood River County Recreation Trails Committee meets at the OSU extension office. And at 6:30 tonight, you can play ping pong at the Hood River armory.
Coming up tomorrow night, there's the Post and Pint mountain bike ride at Dirty Fingers at 5:30, and if you live in The Dalles, there's a women's road bike ride that leaves Salmon Cyclery at 5:30. And if you want to run, join the Hood River Running Club for intervals at HRVHS at 6:15.
This weekend is Riverfest in Maupin both days, with running races, free mini rafting trips, and a river cleanup on Sunday. Skibowl's Adventure Park opens Saturday, and there's a Zombie Run at Sorosis Park on Saturday morning.
Have an awesome day today!
Temira