Please support this forecast by clicking on the photo of the forecaster!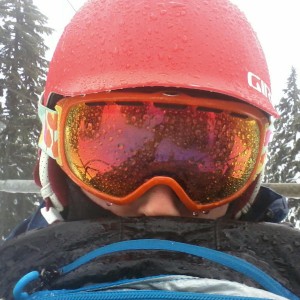 Your forecaster. Click on her to donate. Thank you!
Thank you for using this forecast. Please tell your friends about it! And if you or your friends think this service is awesome/useful/saves you gas money/makes your life more fun, make a donation by clicking on my photo above. Is more fun worth $50/year? $20/year? Donate what it's worth to you (and thank you!), but $12 minimum gets you on the email list (with occasional giveaways) for a year. Thank you for your support, and have fun today!
Random Morning Thoughts
God I hate being sick. I was too sick to drive to Crystal late last night. They have another 19" today. I was too sick this morning to motivate to go to Meadows. I feel too sick right now to motivate to go to Crystal tomorrow. God help me. It's the best week at Crystal in years and I feel like shit.
Mt. Hood Snow Forecast – 5000′

4a-8a
8a-12p
12p-4p
4p-8p
8p-4a
Tuesday
Thursday
Friday
Mt. Hood Snow Forecast
It's still snowing on Mt. Hood. Not as much as it has snowed at Crystal this week, but it's still snowing. We'll see light snowfall today with the snow level at 500′ early and 1000′ late, for .3-.5" water value (WV) and 4-6" of new snow during the day. We'll see a bit of a precip break in the afternoon before snowfall increases again after midnight, for another .4-.5" WV and 5-6" of snow. Wind today will be W 35-40 all day long.
Thursday brings orographic snow flurries, becoming lighter in the afternoon and evening. The snow level will be 3500′ early, 2000′ mid-morning, and will slowly drop to 500′ in the evening. We'll see .2-.3" WV during the day for 2-3" of new snow. Wind Thursday will be W 50 in the morning, 40-45 in the afternoon, and WNW 30 overnight.
Friday looks partly cloudy on Mt. Hood. The freezing level will be less than 1000′ all day. Wind will be WNW 30 early, dropping to 20-25 in the afternoon and 15 overnight.
Saturday and Sunday look partly cloudy with light wind. Saturday looks cold. Sunday sees temps climb near 32 degrees.
Gorge Weather
Expect partly cloudy sky with rainbows, showers and sunbreaks this morning. Temps will rise to the low 40's today with west wind. Tomorrow brings temps in the low 40's with showers, rainbows and sunbreaks all day. West wind tomorrow too. Friday looks partly cloudy with west wind east of Hood River at 15-18.
Gorge Wind Forecast
We have a nice west gradient, .07 (pdx-dls) and .10 (dls-psc) this morning. That's giving us west wind in the upper teens to low twenties right now. That's about as much as well see today. Another system tonight leaves us with 24-28 Thursday morning east of Hood River, picking up to 30+ in the eastern Gorge mid-morning. On Friday we'll see west wind at 15-18.
Road and Mountain Biking
I saw Brian Marcroft returning from a ride yesterday in a torrential downpour. If you're not Brian, you're likely not riding out there right now. Be careful if you are – there was snow last night above 1000′, and you're likely to find icy roads.
The Clymb: free membership. Cheap gear. Temira approves. Click to join.
Events – email me if I've missed any outdoor-related events
There's Karma Yoga at Flow tonight at 4pm, by donation. There's ping pong tonight at the Armory at 6:30pm, $5.
Have an awesome day today!
Temira