Random Morning Thoughts
Yesterday was just perfect, wasn't it (unless you hate wind). Perfect temp. Perfect humidity. Perfect amount of wind. It was such a nice day that I windsurfed 23.1 miles according to Strava. The day before I napped .2 miles according to Strava. I didn't really plan to go anywhere while napping – I just wanted to figure out my resting heart rate (it's 53bpm), but I guess my dreams were pretty intense if I was going places in real life while I was asleep.

Do you find this forecast useful? Hooray! It's pledge drive month!
Thanks for coming here for your forecast. It's time for the annual pledge drive! "WHAT?", you say, "I thought this was free!" It is, but it takes lots of time. It's my job, and you're my employers! Here's the deal: Every day someone has to pledge. If not, no website forecast the next day: only the people on the email list get their forecast. Want on that list? Make a donation. Do I save you gas? Find you more fun? Entertain you? The email list is not $99/year. Not $50/year. No, just $12.34 or more gets you on the list for the next year. Anything over the minimum feeds my coffee and bicycle addictions and makes me feel loved, and god knows we all need to feel loved. Do it via PayPal/CC by clicking on my photo. And thank you so much for your support. Don't PayPal? You can send a check to PO Box 841 in Hood River. Thank you for your support. It means the world to me.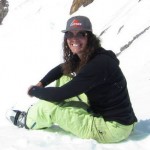 Tomorrow's forecast status:

Thank you Melody S. for tomorrow's forecast.
And thank you all for using this forecast!
Today's Gorge Wind – these are ranges for the average speed, not a predicted wind range. =)

Your favorite beach
Dawn
Patrol
9am-
11:30a
11:30a-
3pm
3pm-
dusk
Rooster's Rocks
Another
cloudy
morning
here
Steven's Locks
light
10-13
15-18
19-23
Hatchery/White Salmon Sandbar (minus a few for Hood River)
light
15-18
21-24
21-24
Doug's, etc.
10-13
15-18
15-18
21-24
Rufus, etc.
5-10
13-15
13-15
17-21
Roosevelt, etc.
5-10
10-13
13-15
15-18
Gorge Wind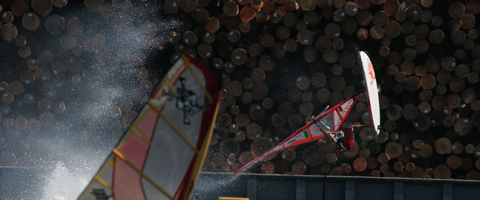 First off, if you are looking for photos of you from yesterday, Grant Myrdal was out shooting at the west end of the Hatchery from 3-7pm. You can find the photos at his website: http://www.grantmyrdal.com. (I gotta change the link color – you can't see it.)
Yesterday blew a little harder and a lot earlier than I expected, and that's what I get for reading the AFD and not just going with my gut instinct about the amount of marine clouds. As I was writing this forecast this morning, it was glassy on the Columbia, but Mother Nature had stashed some wind in the form of marine clouds in Portland and gradients across the Gorge: .07 (pdx-dls) and .04 (dls-psc).
Expect the west wind to quickly pick up to 15-18 from Swell to Mosier this morning, slowly rising to 22-25 this afternoon from Stevenson to Doug's, and also getting windy at Jones Beach, more than likely, as Portland gets hot and the coast stays cloudy.
Tomorrow sees more marine clouds plus an afternoon weather system up north. The wind starts at 15-18 in the Corridor (Swell to Hood River) and Mosier, rising quickly to 22-25+ and then rising to 26-30 by late morning or early afternoon. That afternoon weather dealie might make things rather gusty, and it has the potential to kill the wind at Swell and make it windier at Stevenson, Avery, Celilo and Rufus.
Thursday looks very windy, as even more marine clouds push in. 23-26 to start. 28-32 by early afternoon. Strongest location TBD, but likely from Swell to Rufus. Friday brings EVEN MORE marine layer (assuming the long-range models are correct, of course), leaving us with a shot at 3.0 conditions. Please, oh please let this happen.
Out on the coast, expect wind the next three days. North/Central/South for the numbers. Today: 15/20-25/25+, 3′ at 7 seconds. Tomorrow: 15/20/25-30, 5′ at 7 seconds. Thursday: 15/20-25/25-30, 7′ at 9 seconds.


Advertising Worth Reading
Cascade Acupuncture Center

Cascade Acupuncture Center is open 6 days per week (Saturdays in Hood River) between their three Gorge locations: Hood River, The Dalles and Stevenson. They work as a team of Licensed Acupuncturists, Licensed Massage Therapists and Office Staff, offering Acupuncture, custom Chinese herbs, allergy elimination, and massage. You can get a free 15 minute consultation and stress reduction treatment and insurance check. Heal faster from sports injuries. Have less pain. Go visit CAC.
Gorge Weather
Today's weather won't be as perfect as yesterday's – it'll be hotter – but it'll still be lovely. Expect temps in the mid 60's early and low 90's this afternoon with low humidity and a cooling west breeze. No rainbows, unless you see them on the river. Tomorrow looks similar: temps in the low 60's in the morning and upper 80's in the afternoon with maybe some high clouds. Thursday will be cooler, and therefore much windier. Temps will be in the upper 50's early and low 80's in the afternoon. Next chance of rain is next weekend.
Road and Mountain Biking
The pavement is so tacky right now! And I am happy to report that the Ride Around the Gorge 5:30 Monday ride is actually a nice pace, and not scary, so if you'd like to do a mellow group ride with nice people on Monday night, that's the place to be. On a hot day like today, Boulder Lakes is the place to be. Great trail, beautiful swimming. Remote and awesome.

The Clymb: free membership. Cheap gear.
Temira approves. Click to join.
River Levels / Cheezburger update
The White Salmon is at 2.5′, and Cheezburger (a guide at Wet Planet on the weekends) got trained yesterday on the Lower-Lower White Salmon, the section of river that used to be under Northwestern Lake, before Condit Dam went bye-bye. Cheezeburger says this is the most beautiful stretch of river he's ever been on. So go run it with him next weekend. The Klickitat is at 1090cfs. The John Day dam is putting out 130-172kcfs and The Dalles dam is reading 166kcfs. Columbia river temp is 68 degrees at The Dalles Dam.
Events – email me if I've missed any outdoor-related events
Tonight brings pickup touch rugby at 5:30 at the Hood River Marina, triathlon practice at Mayer Park in Rowena at 6:15, and outdoor music at the Ruins at Springhouse starting at 5. The music is free and all ages until 7pm, and then it's $3 to ensure your safety.
Tomorrow night brings kids mountain biking at Family Man in Post Canyon at 5:30, and the women's mountain bike ride at Dirty Fingers at 5:30. There's sailboat racing at the Hood River Marina, Tai Chi at Wilson Park at 5:30, a track workout in Stevenson at 6pm, and an interval track workout at Hood River High at 6:15.
This Saturday is the Wild Woman offoad runing relay and marathon. There is no day of race registration, so if you are interested in participating in this awesome event (250 women did last year), get signed up now. This Saturday is also the Race Across Oregon bike race, starting at Shilo Inn, The Dalles. I'm assuming none of you wants to ride 520 miles solo, but you could ride it as a team. For the lesser fit, but still athletic, there's Enduro racing at Cold Creek / Camas on Saturday.
Have an awesome day today!
Temira