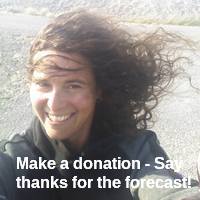 Get the email free through the end of January – try it out! Click here.

Thank you for using this forecast. I offer it freely so you can have more fun and plan your life. It does take significant time and energy to produce. If you find yourself using it often, or if you feel your life is enhanced by this information, please make a donation. I count on your support to pay my bills, and am deeply grateful to you for choosing to help support me. You can get this forecast via email by donation. The email subscription isn't $99/year. Not $50/year. Donating $12.34 or more gets you on the list for 12 months. Click on my photo to donate. Don't PayPal? Send a check to Temira @ PO Box 841 in Hood River. Thank you for your support and thank you for trusting my forecast.
Mt. Hood Snow Forecast – 5000′

4a-8a
8a-12p
12p-4p
4p-8p
8p-4a
Tuesday
6000′->8000′
Wednesday
8000′->10000′
Thursday
10000′->500′
---
Mt. Hood Snow Forecast

It was a clear morning on Mt. Hood, but now it appears that some fog has moved in. It'll be a parlty cloudy day, then. Same goes for the next couple of days. After that, we have a chance for some light rain-then-snow on Thursday night. After that, models aren't really in agreement on the weekend weather other than the fact that it'll be dry.
For Tuesday, we'll have a partly cloudy day with sunshine up high early and high clouds later. Teh free air freezing level (FAF) will be 6000′ all day and 8000′ after midnight. Wind will be NNW or NW 25 all day. Wednesday looks partly cloudy early with high clouds in the afternoon. The FAF will be 8000′ early and 10,000′ after midnight. Widn will be NW 25 early, NW 15 in the afternoon, and NW 40 after midnight.
Thursday brings a low pressure system in from the north. That will ramp up the wind on the mountain. The weather will be sunny in the morning with light orographic rain-then-snow in the afternoon and evening. The snow level will be 10,000" for much fo the day and … get this… 500′ after midnight. About .2" water value (WV) is in the forecast, for 1/10" rain and 1" snow. Or so. Wind will be W 40 early, quickly rising to WNW 50-55 (shutting down lifts at Meadows, perhaps). The wind will fade in the evening to WNW 35.
Light snowfall looks to continue on Friday. Models start to diverge here, making forecasting tricky. For now, the snow level looks to be 500-1000′ Friday with a couple inches of snow during the day and an inch of snow overnight. The interesting piece is that the GFS has the daytime snow due to westerly orographic effects and the after-midnight snow due to easterly orographic effects. Wind Friday will be WNW 35 early, NW 25 in the afternoon, and NE 20-30 after midnight.
As I said earlier, the GFS and ECMWF aren't really agreeing on the weekend forecast. It will be dry. That we know. Other than that, it's a matter of degree, so to speak. The overall picture is similar, kinda, but the devil lies in the details. The GFS has very strong E wind on Saturday, which would result in a complete shutdown at Timberline. The GFS also has very cold temps and super-dry air on Saturday. Sunday also looks dry, but much warmer and much less windy. Let's leave it at that for now and see how the models play out over the next couple of days.

Random Morning Thoughts
It's part of our nature to compare ourselves with others. Or perhaps it's a learned behavior and not part of our nature. Either way, comparison can often leave us with the idea that we're "lesser-than" or need to "be better". Striving for growth can be a good thing, but berating ourselves for not being there yet is a bad thing. In addition, comparing ourselves to others can lead us to focus on our deficts and ignore our strengths.
Each of us has strengths, areas in which we can excel, knowledge and skills that we can share with others. If our strengths and skills are not in line with dominant middle-class cultural values (how to make lots of money, run fast, work hard, bear children, etc), we may not recognize them without further exploration.
I invite you to take a few minutes and catalog your strengths. Where do your talents lie? What can you do that others around you cannot? What are your secret superpowers? See – you're more awesome than you thought! May your day be filled with goodness.

Disclaimer required by my grad school program: I am not your therapist, but I am seeing clients at this time at Comprehensive Healthcare in White Salmon. In the meantime, I am your weather forecaster. Take everything I say with a grain of salt, and consult with your actual therapist about your mental health issues. One other thing: I plan to keep doing this forecast indefinitely. Forecasting and counseling are both deeply meaningful and nourishing to me.

Gorge Wind Forecast
For Tuesday, we're starting the day with .09 (pdx-dls) and .05 (dls-psc). That'll result in another windy day in the Gorge. Expect 21-24 between Viento and Mosier all day with 12-15 in other areas of the Gorge. River temps is 40 degrees. If you're going out, go with a partner and keep them in sight. Wednesday will be another west wind day as offshore high pressure around 1030mb drives onshore flow. The day starts with 18-22 between Stevenson and Mosier and 10-13 farther east. Although models predict a bit of a dieoff to 14-17 in the afternoon, the overall picture suggests the wind may hold all day.
A compact low drops into the eastern half of Washington on Thursday. That combines with 1028mb Pacific Ocean high pressure for a very windy day. You can expect 16-19 through the whole Gorge to start with gusty, punchy 26-30 everywhere east of Viento (or perhaps east of Hood River) in the afternoon. The weekend forecast is still a bit up in the air. The GFS calls for very strong east wind on Saturday and Sunday followed by very strong west wind on Monday. The ECMWF is not really on board with that, so we'll have to wait and see.

Gorge Weather Forecast
Tuesday is starting off mostly cloudy. It'll be partly cloudy for the first half of the day with high clouds in the afternoon. Temps will be in the upper 40's early and mid 50's later. Moderate westerlies. No rainbows. Wednesday looks partly cloudy in the morning with high clouds in the afternoon. Temps will be near 40 early and in the upper 50's later. Moderate westerlies. No rainbows. Thrusday starts off clear and see sprinkles overnight with a chance of a few snowflakes above 500′. Temps will be near 40 in the morning and in the upper 50's in the afternoon. Strong westerlies. 28% chance of rainbows. If the GFS holds, we'll probably see a few snowflakes and icy roads on Friday night into Saturday morning.
For weather specifically directed at travel through the Gorge, please visit Temira's Awesome Travel Advisory Service on Facebook.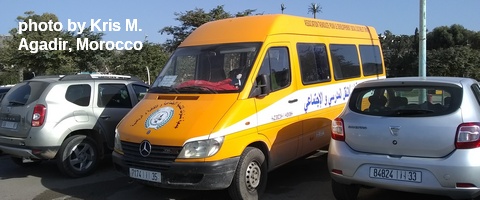 Road and Mountain Biking
I checked in with the HRATS yesterday, and it sounds like we're on a self-policing model in Post. Don't ride if it's freeze thaw (below freezing last night, above freezing now). Don't ride if it's muddy. If it is muddy, educate riders about the damage they are causing, and tell them how to get connected with opportunities to do trailwork. Whoopdee remains closed. Syncline is awesome, but full of ticks. Hospital Hill also contains ticks. Nestor is open. Kitchen Sink is open.

Upcoming Events
Coming up Tuesday, there's by-donation moving meditation at Trinity at 6:15. There's a free meditation/breathing class at Flow at 8am. There a free yoga class at Trinity Natural Medicine at noon. There are two evening by-donation events: a women's only (anyone identifying as "female") mobility, strength and self-defense class at First Light in Hood River at 6pm, and meditation with the Pacific Hermitage monks at 6:30 at Yoga Samadhi.

Click here for the full events calendar.
Have an awesome day today!
Temira