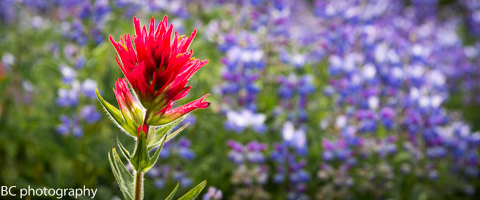 Random Morning Thoughts
I'm mad this morning. I'm mad about how the world can be so unfair. I'm mad at people who do selfish things and don't consider the consequences of their actions. I'm super pissed off because someone stole Jen Klee's bike out of her Toyota Tundra at Cascade Commons on Saturday, 12/13, at 4:30pm. Jen Klee lost her husband Matt (president of HRATS) last summer to a mountain biking crash in Whistler. She's had a crappy year, to say the least. And now someone stole her bike. That's not fair.
Here's the link to the Craigslist ad about the bike. Sure, we have very little hope of getting the bike back, but you never know. It's the holidays. Maybe someone saw something. Maybe the thief will have a change of heart realizing he/she stole from a young, sweet, and very kind mountain biking widow. Please share this with your social media circle. #catchthecreepcampaign

Thank you for using this forecast!
Click on my photo to support it with a donation.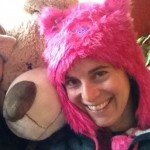 Thank you for using this forecast. Does it save you time, gas money, or help you find more wind, powder, or just plain fun stuff to do? Please make a donation to keep it going! Use it here for free or get on the mailing list for wind for the summer and Mt. Hood snow in the winter. Just click on my photo to donate. The email isn't $99/year. Not $50/year. No, just $12.34 or more gets you on the list for 12 months, and sometimes there are cool prizes. Donate via PayPal/CC by clicking on my happy photo below. Don't PayPal? You can send a check to Temira @ PO Box 841 in Hood River. Thank you for your support, and thank you for trusting my forecast. You guys mean the world to me.
---
Mt. Hood Snow Forecast – 5000′

4a-8a
8a-12p
12p-4p
4p-8p
8p-4a
Today
Tomorrow
The day after
Mt. Hood Snow
Oh thank the snow gods, it's snowing at 5000′ this morning, and there's 3" of new snow. Everyone thank your preferred higher power (you get bonus points for anything oil-related today, because it's the first night of Chanukah tonight). Expect light snow flurries to continue through early afternoon with the snow level at 1500′ early and 4500′ in the afternoon, with temps remaining in the upper 20's all day. We'll see another .1-.2" water value (WV) today for 1-2" of snow. Expect partly cloudy sky this evening, followed by clouds late. Wind will be light out of the SW.
Wednesday brings light snow flurries all day with the snow level around 1000′ early and 3500′ in the afternoon, with temps in the upper 20's to low 30's at 5000′ even in the morning (it's unusual to see that with the snow level so low, hence the mention – you're not getting a temp forecast for Mt. Hood on a regular basis!). Anyway, expect .1-.2" WV during the day and another .1-.2" WV Wednesday night, for a total of 2-3" of snow. Wind will be less than 15mph out of the SW for the 24 hour period.
Thursday morning starts off partly cloudy, but clouds move in by mid-morning and light sprinkles or snow flurries start around 1pm. Heavier precip moves in around 10pm. The snow level will be 3000′ in the morning, rising to 5000′ by the time the light precip starts, and rising to 6500′ for the second round of heavier precip. Let's deal with this, then we'll deal with the Friday morning snow…. We'll see light spirnkles until 10pm, for no accumulation, followed by .5" rain between 10pm Thursday and 4am Friday. Wind will be SW 15 Thursday morning, rising to SW 30 in the afternoon and evening and overnight.
Friday morning sees continued precip with the snow level down around 5500′ by 4am and 4000′ by 10am, holding there for the rest of the day. We'll see around .4-.6" WV between 4am and 4pm, for 4-6" of snow. Then the weather remains dry until Saturday afternoon.
Depending on where the jet stream hits (the Euro and GFS currently have us as the target), we could see inches of warm, pineapple-flavored rain Saturday night into Sunday. (I really want to write "piss off, Mother Nature) right here, but I'm not going to.)

Gorge Wind
With iWindsurf/iKitesurf reporting 38mph wind this morning, it's officially not-nuking at Rooster, unless the wind picks up 2mph, in which case I'll be wrong again, because it will be nuking. Anyway, it's 22mph at Steven's Locks. Expect the wind to hang in at 35-40 at Rooster and 24-28 at Steven's Locks today. Expect 35-45 at Rooster tomorrow morning and 25-30 in the afternoon. Expect E 20-25 at Rooster on Thursday.

Gorge Weather
Please take the time today to make a little donation to Larry's Hood River weather website. If you don't know about it, you do now. Everything weather-related in one place, including a chat room where you can talk about the weather!
Speaking of weather, today looks drizzly in the morning with snow flurries above 1500′ all day in the Gorge. The drizzle will taper off in the afternoon, and clouds will hover over the Gorge all night. Temps will be in the mid 30's early and the low 40's in the afternoon. Rainbow chances are 22%.
Tomorrow looks cloudy with occasional light sprinkles possible. Temps will be in the mid 30's early and the low 40's in the afternoon. Rainbow chances are 22%.
Thursday starts off cloudy, with sprinkles starting around 4pm and heavy rain overnight. Temps will be in the mid 30's early and the mid 40's in the afternoon. Friday looks rainy. Saturday starts off dry, but heavy rain moves in after 1pm, for a torrential downpour Saturday night, followed by showers and rainbows on Sunday.
If you do not like this forecast for playing outside, remember that the Power Station gym has a $99/3 month special going on. That deal comes with free coffee from their pump pot. Both Ocean Frog and I have been told not to promote the free coffee, and both Ocean Frog and I are doing it anyway, because we both think it's rad that there's free coffee at the gym.

White Sprinter Van of the Day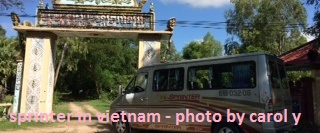 Road and Mountain Biking
It seems to be raining out there this morning, meaning our trails might be a bit slick. And it's been snowing above 1500′, so you might find an inch or two of snow on the higher elevation trails. But the Gorge 400 will be great as always. =)


The Clymb: free membership. Cheap gear.
Temira approves. Click to join.
Freshies Bagels and Juice
Hi. I'm Matt. I'm the new owner of the bagel store, now known as Freshies Bagels and Juice. I wake up at 4am every morning to boil and bake the best bagels west of the Mississippi. I was raised in Boston so I know good bagels. I use flour from wheat grown in Washington and Oregon. Local apples and veggies for the juice and smoothies. Freshies is the perfect stop before heading to the mountain or any outdoor adventure. So come on in and say hello at 13 Oak Street, 6:30am to 3pm.
Upcoming Events
Hello Tuesday! There's pickup touch rugby at the May Street baseball fields at 5pm. There's also $12 Prime Rib at Cebu from 5pm to 9pm. The HRATS have a BOD meeting at the fire station at 5:30, and there's a headlamp trail run at Post Canyon at 6:15. On Friday morning, there's a new group run leaving 10 Speed at 7am. There will be prizes weekly, and this week everyone gets a free cup of coffee and a donut! Coming up Saturday, join the folks at Dirty Fingers for their annual KringleCrawl – dress up in a Santa outfit and ride your bike to a bunch of pubs. And last but not least, Chanukah starts tonight.
Have an awesome day today!
Temira