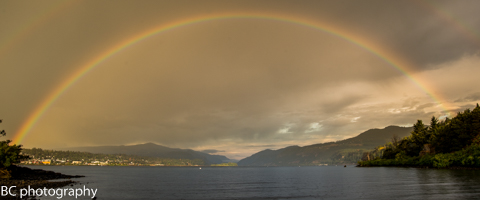 Random Morning Thoughts
We all go through rough patches sometimes. And when that happens, lots of us seek out someone to tell our woes to. When we're sitting there pouring our hearts out, what most of us want to hear is that the person we're talking to is listening and doesn't mind listening to us.
Most listeners, though, want to take away the talker's pain. We do that for many reasons. Maybe we can't stand to see someone hurting. Maybe we're uncomfortable and don't know what to say. Maybe we think we see the perfect solution that'll fix our friend's problem.
But what most of us hear, unconsciously, probably, when someone offers a solution is something along these lines: "I don't want to listen to you, and you can help me with that by doing (insert suggestion) to fix your problems. Now go away. I don't want to listen to you." So hush with the suggestions, people, unless you check first by saying, "Hey, I thought of something that might help. Can I share it with you?"
Just be like my friend Kris, and say, "That sucks," or, "Dude, I'm sorry you're hurting. That sounds awful," or "I wish I knew what to say…" Just acknowledge the person's pain and the depth of the situation that's upsetting them. By doing that, you'll take away more pain that you ever could with any "solution".
May your day be so filled with joy and peace that you don't need anyone to listen to you today.

Temira's annual birthday card request! =)
It's that time of year again. The time of year when I get a little older. It's the time of year when I let myself ask for what I need. And what I need this year, just as I did last year, is affirmation from y'all. So, I'm asking for birthday cards. Or birthday notes. Or birthday postcards. I know you're busy. This means a lot to me. Send along a card telling me why you love me, why we're friends, what kind of difference I make in your world, and whatever else you'd like to say. Thank you so much for your time, energy, and your love. My address: Temira Lital / PO Box 841 / Hood River, OR 97031
Thank you for using this forecast!
Click on my photo to support it with a donation.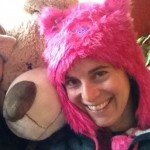 Thank you for using this forecast. Does it save you time, gas money, or help you find more wind, powder, or just plain fun stuff to do? Please make a donation to keep it going! Use it here for free or get on the mailing list for wind for the summer and Mt. Hood snow in the winter. Just click on my photo to donate. The email isn't $99/year. Not $50/year. No, just $12.34 or more gets you on the list for 12 months, and sometimes there are cool prizes. Donate via PayPal/CC by clicking on my happy photo below. Don't PayPal? You can send a check to Temira @ PO Box 841 in Hood River. Thank you for your support, and thank you for trusting my forecast. You guys mean the world to me.
---
Mt. Hood Snow Forecast – 5000′

4a-8a
8a-12p
12p-4p
4p-8p
8p-4a
Today
Tomorrow
The day after
Mt. Hood Snow
The models predict a bit of high overcast for much of the day over Mt. Hood. If we're lucky, it will stay thin (although models predict thickening), and we'll see filtered sun. The free air freezing level (FAF) will be 12,000′ today, and wind will be light out of the SW. Temps will max out in the mid 50's at 5000′.
Tomorrow looks sunny with the FAF around 12,000′. Temps will max out in the mid 50's at 5000′, and the wind will be light SW early and light W in the afternoon. Expect sunshine on Thursday (my birthday) with the FAF at 12,000′ and max temps in the mid 40's at 5000′. Light wind.
Next chance of precip is on Thursday night. It doesn't look like all that much precip, and it also looks like the wrong kind of precip. Friday looks like it will start off with a few sprinkles or flurries and end up clear in the afternoon.

Gorge Wind
No, it is not nuking in the Gorge today. The easterlies are blowing, driven by an E .03 gradient, but they're only in the 22-25 range at Rooster. That's where they'll stay today. Tomorrow brings east wind at 35-45 at Rooster with 24-27 at Steven's Locks. Expect easterlies at 35-45 on Thursday.

Gorge Weather
There are high clouds over the Gorge this morning, which surprises me. I figured we'd have an inversion cloud. Guess we're lucky. Actually, we're really lucky. I have my doors and windows open, and I'm enjoying some fresh air. Expect high clouds this morning to dissipate a bit this afternoon, with a chance for blue sky later. Temps will be in the low 40's early and the mid 40's in the afternoon. No rainbows.
I'd be surprised if we don't end up with the Inversion tomorrow. Temps will be in the low to mid 30's early and the mid 40's in the afternoon. We'll almost certain see the Nothing on Thursday morning with Nothing above us all day long. Temps will be in the low to mid 30's early and the low 40's or less in the afternoon. Expect the same crap on Friday with a decent chance of a trace of freezing rain in Parkdale and the other upper valleys on Friday afternoon and evening.

White Sprinter Van of the Day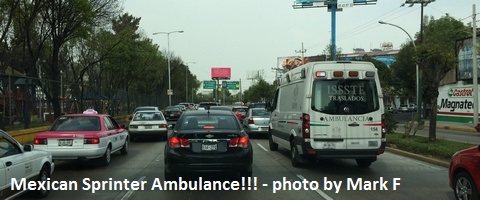 Road and Mountain Biking
The road biking in Odell was nothing short of epic yesterday afternoon. I'm going to recommend road biking today. As for the trails, it was dry and sunny and warm yesterday afternoon, which means some of them will be good. Whoopdee, maybe. Syncline, likely. Gorge 400, almost certainly. Post is unknown, and that means someone, likely me, will have to go trail running today to check it out.


The Clymb: free membership. Cheap gear.
Temira approves. Click to join.
Upcoming Events
It's Tuesday night. On this night, people in the Gorge eat Prime Rib for $12 at Cebu. They also play pickup touch rugby at the May Street ballfields at 5pm, and they go running with their headlamps at 6:15pm in Post Canyon. People play ping pong tomorrow night at the Hood River Armory at 5pm ($5) and they train Aikido at Trinity Arts Studio at 5:30pm.
Have an awesome day today!
Temira