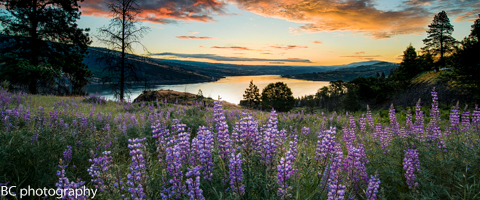 There's finally some snow in the Mt. Hood forecast. Hooray! The storm paths and temps still aren't quite clear, but at least we've got something to talk about. As for whether or not it's a real pattern change, I'm not going to stick my neck out and make a call. Let's just enjoy the snow we're going to get and see what the future brings when the future arrives. Continued below the chart…
Mt. Hood Snow Forecast – 5000′

4a-8a
8a-12p
12p-4p
4p-8p
8p-4a
Today
9000'–>8000'
Tomorrow
5000'–>3000'
The day after
3000'-4000'
Today looks partly cloudy on Mt. Hood. The free air freezing level will be 9000′ early and 8000′ this afternoon. Expect light NW wind early that builds to WNW 35 in the afternoon.
Wednesday starts off mostly clear and becomes cloudy in the afternoon with snow starting around 10pm. The snow level will be 5000′ early, 4000′ in the afternoon and 3000′ overnight. We'll see up to 1" of snow Wednesday night into Thursday morning. Wind will be NW 15 all day.
Expect a snowy day on Wednesday with the chance of a period of rain mixed with snow, or just wet snow, midday. The snow level will be mostly around 4000′, but may jump around a bit during the day. We'll see .3-.4" water value (WV) during the day, for 2-3" of heavy new snow. We'll see another .3-.4" WV overnight, for 3-4" of snow. Expect another round of snow, 3-5"+, on Friday, with the snow level at 3000′. Saturday and Sunday currently look dry, and Monday looks snowy.

Thank you for using this forecast!
Click on my photo to support it with a donation.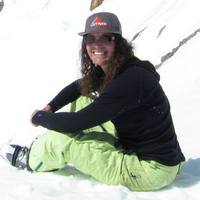 Thank you for using this forecast. Does it save you time, gas money, or help you find more wind, powder, or just plain fun stuff to do? Please make a donation to keep it going! Use it here for free or get on the mailing list for wind for the summer and Mt. Hood snow in the winter. Just click on my photo to donate. The email isn't $99/year. Not $50/year. No, just $12.34 or more gets you on the list for 12 months, and sometimes there are cool prizes. Donate via PayPal/CC by clicking on my happy photo below. Don't PayPal? You can send a check to Temira @ PO Box 841 in Hood River. Thank you for your support, and thank you for trusting my forecast. You guys mean the world to me.
---
Gorge Wind
there's a touch of east breeze early this morning, but that won't last long. We'll see gusty W 23-26 from Steven's Locks to Mosier by 10am, picking up to gusty 25-29 from Steven's Locks to Maryhill, maybe even Arlington, in the afternoon. This isn't a great setup for west wind, but it's acceptable. Have fun. Tomorrow looks like 21-24 in the Corridor in the morning, with 21-24, or maybe 23-26 by midday from Steven's Locks to Doug's. Expect westerlies at 5-10 Thursday morning and 10-15 Thursday afternoon.

Random Morning Thoughts
I spent over an hour on the phone last night with a friend I haven't spoken to in 15 years. He shared some things with me about his childhood that made me furious and sad. I see so many people around me who've suffered through horrible things. So many of my friends. And I see so many of them, adults, all, still blaming themselves and making excuses for the abusers. What the hell is wrong with us, people? Why do we treat our children so poorly? Why do we treat each other so poorly? Why do we judge and strike out without trying to understand our fellow humans' unique perspectives on the world? I have no answers this morning. Only sad questions.

Gorge Weather Forecast
We're going to have a partly cloudy day today, and we'll likely have a pretty sunset tonight. Temps will be in the upper 20's early and the low 50's this afternoon. No rainbows. Tomorrow starts out partly cloudy and becomes cloudy in the afternoon with showers starting late in the evening. Temps will be in the upper 30's early and the low 50's in the afternoon. No rainbows on Wednesday, either. Thursday looks showery with temps in the low 40's early and the low 50's in the afternoon. Light west wind Thursday combined with showers points to a 97% chance of rainbows.

White Sprinter Van of the Day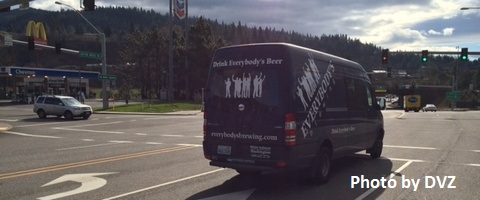 Road and Mountain Biking
With temps in the upper 20's this morning, the freeze-thaw alert is on. Syncline, Whoopdee, and exposed parts of Hospital are off the list today. You'll do better in tree-covered areas of Post, Nestor, and the Gorge 400. The road biking was quite windy yesterday afternoon, and today will present the opposite direction of windiness. Don't choose a ride that's affected by west wind today or tomorrow. Also, the snow level will be down to 3000′ or less by Friday, so if you want Lost Lake or Vista Ridge mid-winter, you'd better get it now.


The Clymb: free membership. Cheap gear.
Temira approves. Click to join.
Upcoming Events
Tonight is the night where there's lots of stuff to eat for cheap. It's two-fer-Tuesday at 6th Street, where your purchase of a Singletrack Burger sends $1 to either 44 Trails Association or HRATS, depending on the month. Tonight is also $12 prime rib night at Cebu. And don't forget 241 pastas Mon-Thur night at Riverside.
At 8 this morning, there's community yoga, free or by donation, at Flow in Hood River. At 5:30 tonight, the HRATS have a BOD meeting at the Hood River Fire Station. Also at 5:30, there's pickup touch rugby at the May Street ballfields. There's community yoga at 5pm at the Mosier Senior Center, and there's a headlap trail run at Post at 6:15 with the Tri Club peeps.
This Thursday night, the 26th, there's a free avalanche awareness clinic at Dog River Coffee with Ranger Jimmy T at 6:30.
Have an awesome day today!
Temira