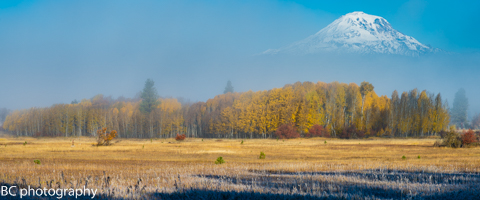 You can have your choice today: we can call this the "Mt. Hood Sun Forecast", "Mt. Hood Mixed Precip Forecast", or the "Mt. Hood Pineapple Express Forecast", or the "Mt. Hood Maybe it'll Snow Forecast". Your choice. I'll just tell you the weather for the next several days, and you choose the forecast moniker. Continued below the chart…
Mt. Hood Snow Forecast – 5000′

4a-8a
8a-12p
12p-4p
4p-8p
8p-4a
Today
10,000'
Tomorrow
8000'–>6500'
The day after
5000'–>9000'
Today will start off clear on Mt. Hood. Clouds move in around 2pm and we'll likely see a bit of very light, but still wet, precip after 5pm. The snow level will be 11,000′ early, 10,000′ in the afternoon and 8000′ overnight with 5000′ max temps in the mid 50's. Yeah. Heat wave. Total precip will be less than .1". Not much at all. Wind today will be SW 15 early picking up to SW 35 in the afternoon.
Tomorrow, Wednesday, looks showery. The snow level will be 8000′ early, falling to 6500′ in the late afternoon. We'll see .1-.2" of sprinkles during the day, followed by .1-.3" orographic mixed precipitation between 5pm Wednesday and 5am Thursday. No accumulation. Wind will be SW 20-30 all day, and rainbow chances will be 4%.
The precip should end in the wee hours of Thursday, leaving us with low clouds below a sunny day. It is possible we'll see a few flurries early Thursday morning, but if that happens, it won't last for long. The free air freezing level (FAF) will be 5500′ early and 9000′ in the afternoon as high pressure builds over the Northwest. Wind will be W 25 early and W 10 in the afternoon.
Expect sunshine Friday morning with the FAF at 10,000, followed by a cloudy afternoon. Models agree on a solid precip event for the weekend, but they don't agree on the focal point of the rain. Right now the GFS shows us in the rain bullseye for Saturday and the Euro does not. Sunday's forecast currently has the GFS precip missing us and the Euro rain hitting us. Actually, both models suggest we'll see some snow on Sunday, as an upper low hits us from the north. Fingers crossed…

Click on my photo to donate and support this forecast.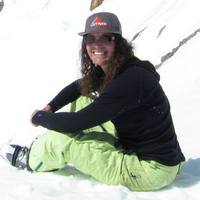 Thank you for using this forecast. Does it save you time, gas money, or help you find more wind, powder, or just plain fun stuff to do? Please make a donation to keep it going! Use it here for free or get on the mailing list for wind for the summer and Mt. Hood snow in the winter. Just click on my photo to donate. The email isn't $99/year. Not $50/year. No, just $12.34 or more gets you on the list for 12 months, and sometimes there are cool prizes. Donate via PayPal/CC by clicking on my happy photo below. Don't PayPal? You can send a check to Temira @ PO Box 841 in Hood River. Thank you for your support, and thank you for trusting my forecast. You guys mean the world to me.
---
Gorge Wind
There's a touch of east gradient this morning, .04 to be exact, an that's be enough for unenthusiastic E 25-30 at Rooster that dies quickly and switches to W 5-10 west of Hood River late this afternoon. Expect a light and variable (LTV) start tomorrow with gusty W 10-13 in the afternoon from Steven's Locks to Doug's. Thursday looks LTV. Friday looks like E 30-35.

Random Morning Thoughts
I have this interview today, and I'm super nervous. Part of the issue is that this is a group interview, and I'm an introvert. I tend to sit quietly in a group, observe, listen, and then say just a few things. Mostly, I let other people talk. So, I'm nervous, for that and other reasons.
I mentioned my nervousness to a friend, and she had a good reply: "You'd be crazy not to be nervous!" she said. And then I realized that everyone else going to this interview will be nervous too. That gives me a sense of camaraderie, rather than competition.
I guess what I'm saying is that we're all in the same boat, and that sometimes situations that look like competition are really opportunities for us to grow closer to each other. Take Strava, for example (it's that app that lets you compare your cycling/running/etc speed against others): We can look at it as me-vs-you. Or we can look at it as me-and-you working together to get faster. Instead of being upset when someone takes our fastest time, we can join them for a ride and learn from them. And them from us.
(don't forget that you're supposed to be writing down something you love about yourself each day this month and putting that nice thought in a mason jar for later…)

Gorge Weather Forecast
We'll start off with sunshine this morning, but clouds will start moving in sometime after noon, and it's possible we'll see a few raindrops tonight. Temps will be in the upper 30's early and the upper 60's this afternoon. Expect a mostly cloudy day tomorrow with a few sprinkles possible during the day. Temps will be in the upper 40's early and the low 60's in the afternoon. Rainbow chances, due to the low chance of rain and high level of cloudiness, are just 42%. A few sprinkles are possible Thursday morning, but most likely we'll just see partly cloudy sky and a beautiful sunrise with sun later in the day. Temps will be in the upper 40's early and the low 60's in the afternoon. Friday looks sunny, and Saturday and Sunday look cloudy and wet with rainbows very, very likely on Sunday.

White Sprinter Van of the Day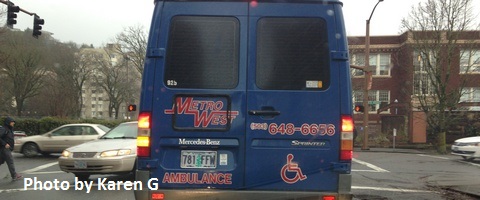 Road and Mountain Biking
I took a lap in Post Canyon yesterday, and it was nearly perfect in there, other than a few DUSTY spots. Yeah, dusty spots and ball bearings. In March. Anyway, go mountain biking this week, because we'll be hit with some rain this weekend that may be heavy enough to take out the trails due to mud for a couple of days. In road biking news, today will be a light wind day with sunshine, and therefore a lovely day to ride. Expect light westerlies and sprinkles (or maybe just clouds) on Wednesday and light wind with partly cloudy sky on Thursday.


The Clymb: free membership. Cheap gear.
Temira approves. Click to join.
Upcoming Events
If you want to play today, there's community yoga at Flow at 8am. Tomorrow evening, there's pickup touch rugby at 5pm at the May Street fields, there's a trail run at 6:15pm at Post Canyon, and there's $12 Prime Rib at Cebu. There's also 2-4-1 burgers at Sixth Street and 2-4-1 pastas at Riverside (the pasta special is Monday through Thursday). If you're suffering pangs from the Winter that Wasn't, there's a ski movie at Double Mountain on Wednesday evening.
Have an awesome day today!
Temira