Random Morning Thoughts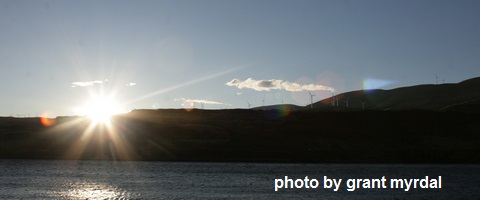 We live in a very busy world, and I know many of us wake up in the middle of the night with our brains full of thoughts. My mind doesn't usually wake me with worries, but it does wake me with epiphanies, almost always between 2am and 2:30am. It's the quiet hour. Nothing is going on. Nothing to distract me. It's the perfect time for revelations. And that makes me wonder – if we took more time to make a quiet space, to just stop and think and reflect and problem-solve during the daylight hours, would our minds give us the freedom to sleep through the night every night? Or would we just have more 2am epiphanies of self-growth?

Thank you for using this forecast!
Please donate to support it!
Thank you to everyone for using this forecast. Does it save you time, gas money, or help you find more wind, powder, or just plain fun stuff to do? Please consider making a donation to keep it going! Use it here for free or make a donation and get on the mailing list for wind for the summer and Mt. Hood snow in the winter. It's not $99/year. Not $50/year. No, just $12.34 or more gets you on the list for 12 months. Do it via PayPal/CC by clicking on my happy photo below. Don't PayPal? You can send a check to Temira @ PO Box 841 in Hood River. Thank you for your support, and thank you for trusting my forecast. You guys mean the world to me.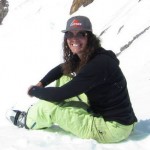 ---
Gorge Wind
Today: light and variable. Tomorrow: light and variable. Thursday: light and variable with a chance of E 10 in the morning and W 10 in the afternoon. In other words, not much wind here. Out on the coast, we'll see S 20mph this morning and S 30mph this afternoon with W 11-13′ at 8 seconds. You do NOT want to be in a fishing boat today. Just the thought makes me want to hurl. Coast wind tomorrow will be S 25-30 early and S 15-20 in the afternoon with W 17-19 at 15 seconds. On Thursday, expect S 15-20 early and S 20-25 in the afternoon with W 12 at 12 seconds.

Today's Gorge Wind – these are ranges for the average speed, not a predicted wind range. =)

Your favorite beach
Dawn
Patrol
9am-
11:30a
11:30a-
3pm
3pm-
dusk
Rooster's Rocks
light,
dark,
and
variable
skin
tones
Steven's Locks
light
and
variable
LTV
Hatchery/White Salmon Sandbar (minus a few for Hood River)
light
and
variable
LTV
Doug's, Lyle, Rowena
light
and
variable
LTV
Rufus, etc.
light
and
variable
LTV
Roosevelt, etc.
light
and
variable
LTV
Temira's sail: 35-40: 2.9 / 30-35: 3.2 / 26-30: 3.5
23-26: 4.0 / 20-23: 4.5 less than 20: something bigger!
Tonia's kite: 35-40: 4m / 30-35: 4-6m / 26-30: 5-7m
23-26: 7-9m / 20-23: 8-10 / 15-20: 10-12 / 10-15: 13-15.
Gorge Weather
It's a cloudy, cool and muggy start to the day, with temps in the upper 50's. We'll see possible light showers during the day today, with a slightly greater chance of showers after noon. Temps will rise to the low 70's today, and given the cloud cover and minimal shower chances, we'll only see an 7% chance of rainbows.
Tropical moisture pours into Oregon late tonight, for rain starting around 2am or so here in Da Gorge. Expect rain all day tomorrow, increasing in intensity after noon. Temps will be in the upper 50's early and upper 60's in the afternoon. Rainbow chances will be down to 3% tomorrow due to lots of clouds, but I bet The Dalles will have rainbows.
Pouring rain starts your Thursday, with an 8000′ snow level, so expect some white on the volcanoes if the clouds ever dissipate again. Temps Thursday will be in the mid 50's early and the low 70's in the afternoon. Rain will taper off after 2pm, for a 68% chance of rainbows and a 23% chance of a colorful sunset.

Click on the (saddest ever) White Sprinter Van of the Day to support Red Cross disaster relief efforts in Baja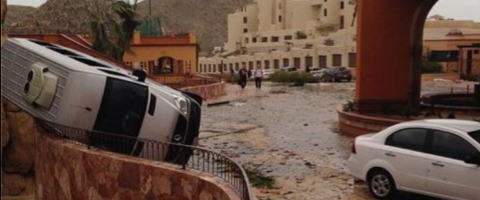 Road and Mountain Biking
My mountain biking motor neurons are all firing in anticipation of Little Moab laps and Whoopdee laps after the rain starts. Full TackAlert has been issued for Friday afternoon and for the weekend. But hold your handlebars: Whoopdee and Hospital Hill are still closed due to fire danger, so wait for the announcement before you hit it! Speaking of Whoopdee, there's a big fundraiser up there on October 19th, brought to you by the folks at Mountain View. Save the date. Also save the date for the IMBA Trail Care Crew FREE trailbuilding school on October 18th. Come learn how to build trail right, so you'll be ready for all the future trail work parties! In other words, mark your calendar for the entire October 18th-19th weekend, a stokefest of mountain biking in Hood River.


The Clymb: free membership. Cheap gear.
Temira approves. Click to join.
River Levels / Fish Counts/Cheezburger Update
The John Day Dam is reading 60-78kcfs. The Dalles Dam is putting out 75kcfs. There are two river-wide logs on the White Salmon: 1 just below Cave Rapid on the Middle and one below Cave Wave on the Lower. Cheezburger and I are having sushi and a meeting tonight. Fish count numbers were not yet up when I wrote this forecast, but you can look at the fish count numbers here, all by yourself!

Interesting is simple: an afternoon or evening of 20 different people each talking for 3-minutes about something they love/hate/do/did/know/care about/obsess over. It's like TED talks, only quicker, quirkier, and just plain more fun! Past topics include: "Why Kale will save us", "Why I drink my own urine", "Living with the knowledge of your impending death", and "Gone with the Wind in 3 minutes". November 15th. Mosier School. If you're interested in speaking, we want you. Application deadline is September 22nd (but we might just extend it). Click on the headline above for more details about Interesting. You'll find the speaker application form on that page too. Fill it out and send it to me.

Events – email me if I've missed any outdoor-related events
If you need something to do tonight, there are a couple of last nights going on. It's the last night of the downriver whitewater kayaking race on the White Salmon River. Meet at 5:30 at Husum to set shuttle. Tonight's also the last Triathlon practice of the season, meeting at Mayer Park in Rowena. This one's a potluck, so bring a dish to share. That doesn't mean the tri club events are over – Coming up Sunday, that triathlon club has a mile-long open water swim in the Columbia. Meet at the best Western in Hood River at 8am.
For the rest of the upcoming weekend, there's Enduro mountain bike racing at Sandy Ridge and Skibowl on Saturday and Sunday, and there's the Wasco Salmon and Steelhead contest at the Deschutes River on Saturday.
Have an awesome day today!
Temira