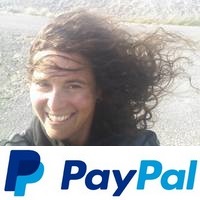 Thank you for using this forecast. I offer it freely so you can have more fun and plan your life. It does take significant time and energy to produce. If you find yourself using it often, or if you feel your life is more awesome because of my work, please make a donation. You can get this forecast via email by donation. The email subscription isn't $99/year. Not $50/year. Donating $12.34 or more gets you on the list for 12 months. Thank you for your support and thank you for trusting my forecast.
Click here to donate using a credit card.
Click here to donate via PayPal.
Venmo: @theGorgeismyGym
Snail Mail: PO Box 841, Hood River, Oregon 97031
Get the email version free through the end of January – try it out! Click here.

Mt. Hood Snow Forecast – 5000′

4a-8a
8a-12p
12p-4p
4p-8p
8p-4a
Tuesday
2000′
Wednesday
2000′->6500′
Thursday

Mt. Hood Weather Forecast

The heaviest precipitation over the last 12-18 hours stayed to the west and north of Mt. Hood. More powder in the Gorge than on the mountain this morning! It's Chains Required on I-84, so maybe take another route? Mountain weather for today brings increasing snowfall as the day goes on. Lighter snowfall early Wednesday gives way to clear sky. Heavier snowfall, but likely wet snow, arrives Thursday with more storms in the extended forecast.
For Tuesday, the heavy precip over Portland early should move to the south and east as the day progresses. That said, it's really difficult to predict exactly how this system will move, and the heaviest precip is in a small area and could easily miss the mountain. So… best case scenario has the snow level about 2000′. Precip: 1.0" water value (WV) during the day, for 10-12" of new. Another 0.8" WV is forecast overnight, for 8-10" of new. That said, we could see anywhere from 6-20", given the difficulties predicting this system. Wind will be SW 30 in the morning, WSW 20 in the afternoon and evening and overnight.
Wednesday sees flurries early and then clear sky. Light snowfall returns after 4pm. Snow level: 2000′ with warmer air moving in overnight. Looks like it will remain snow, but we're talking wet, heavy snow. So… a trace of new Wednesday morning. Then sun. Then another trace overnight. Wind will be WSW 20 early, W 15 midday, and SW 15-20 after midnight.
Thursday sees a warm system move in from the south. Cold air in place may keep the weather snow on the mountain, but we could also see a nasty wintry mix that includes freezing rain. Snow quality will be poor, as upper level air will be 2-4 degrees C for a snow level of 6500′. That will fall to 2500′ overnight. The more I write, the more I'm thinking freezing rain during the day and snow overnight. Anyway, 0.7" WV during the day and 0.4" WV overnight. The overnight precip should give us 3-5" of snow. Wind: SW 15-20 becoming WSW 35 after midnight. Light snow Friday looks to give way to heavier snow Saturday. Yay, winter!

Gorge Wind

We're starting off Tuesday with easterlies at 15-20 from Rooster to Viento. In theory, the wind will switch to W 10-15 between 11 and 4 west of Viento and go to very light westerly through Wednesday morning through the entire Gorge. Not sure I buy it. Easterlies return on Wednesday afternoon from the east: 10-15 east of Hood River, 20-25 at Cascade Locks, and LTE near Rooster. Thursday's easterlies look like 40-45 in the morning near Rooster and 35-40 in the afternoon, becoming westerly in the far west (20-25) and far east (10-15) overnight with calm wind or very light westerlies in the central Gorge.
JONES, SAUVIE'S, COAST: now on vacation for the fall and winter. Will return in spring.

Got a schedule that makes it hard to link up with scheduled classes? No worries, we got you. Our virtual spin program gives you access to our all new Spin Studio built for our Cycling program. Connect up with Virtual Classes led by a live coach, or with voiceover some fresh beats and paired with Scenic Rides all over the world. You can even hit one button and play your favorites from NetFlix and a variety of other media services. Or jam out to tunes and catch up with your friends for an all-time great experience in a private studio. Bike Max is 10 people. Meet up with your friends on your schedule and keep your cycling fitness strong all winter long!Get signed up now by clicking here!

Hood River Weather Forecast
Light snowfall early Tuesday gives way to moderate snowfall mid-morning. Temps will be in the mid 20's early and upper 20's later. East wind. Maybe switching to light westerly. NO rainbows. Wednesday looks snowy. Temps will be in the low 30s' all day. Flurries early. Low clouds later. No rainbows. Thursday looks snowy with the possibility of freezing rain west and east of Hood River. Temps will be in the upper 20's early and low 30's after sunset when the wind is likely to switch to westerly. Easterlies all day, tho. No rainbows.

For weather specifically directed at travel through the Gorge, please visit Temira's Awesome Travel Advisory Service on Facebook.

Silly rabbit… it's not biking season in the Gorge. It's XC skiing and BC skiing season! Wax those skis with some red and get out and play in the snow!

Upcoming Events
They're probably all canceled. Meditation with the monks is definitely canceled, cuz I saw a Facebook post on that. School is canceled too, and I-84 was canceled for a period this morning.

Random Morning Thoughts
Click here for the full events calendar.
Have an awesome day today!
Temira