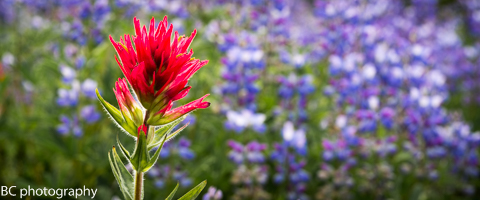 Random Morning Thoughts
I was sitting at my desk this morning with my teddy bear's head in my lap, my chin resting on his ear (he's a five-foot bear, so his head is big – really big), trying to figure out what to say. I'm kinda emotionally drained, and nothing came to mind. So I thought, "Why don't I talk about silence?" Oh the irony. When we sit silently with ourselves, we can hear our inner voices, be they filled with joy, anxiety, anger, peace, sadness, or anything else. And by listening to what comes out of our own silence without judgment, we validate and support ourselves. And when with sit in silence with someone else, we validate whatever they are experiencing and sharing with us through that silence.
So often we'll talk to someone and they'll share something heavy. The weight of that burden drops into the space between us, and so many times we try and sweep it away with a comment like, "Oh, everything will be all right," or "You're tough, you'll be okay," or, worse, "I had something like that happen too…" But what if we just sat there in silence, looking at our friend and sharing the burden, with nothing more than an acknowledgment of the pain. We'd lessen our friend's burden just by sharing the moment. Silence: it may not be golden (or white, like a Sprinter Van), but it's powerful. Use it wisely. Let it exist in your world.

Thank you for using this forecast!
Click on my photo to support it with a donation.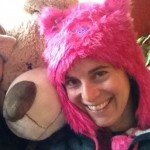 Thank you for using this forecast. Does it save you time, gas money, or help you find more wind, powder, or just plain fun stuff to do? Please make a donation to keep it going! Use it here for free or get on the mailing list for wind for the summer and Mt. Hood snow in the winter. Just click on my photo to donate. The email isn't $99/year. Not $50/year. No, just $12.34 or more gets you on the list for 12 months, and sometimes there are cool prizes. Donate via PayPal/CC by clicking on my happy photo below. Don't PayPal? You can send a check to Temira @ PO Box 841 in Hood River. Thank you for your support, and thank you for trusting my forecast. You guys mean the world to me.
---
Mt. Hood Snow Forecast – 5000′

4a-8a
8a-12p
12p-4p
4p-8p
8p-4a
Today
Tomorrow
The day after
Mt. Hood Snow – snow at 5000', wind at treeline
I'm wondering if it mightn't be a good idea for the ski resorts to set up huge Slip n' Slides down the beginner slopes for the next couple of days. There's certainly going to be enough rain for this to be a reasonable proposition. Cosmic Slip n' Slide at Skibowl. I like this idea. Anyway, today will start out cloudy or partly cloudy with a few showers on Mt. Hood. Steady rain moves in around 1pm, turning to a steady downpour by 7pm, with a total of 2.5-3.8" of rain overnight. The snow level will be at 9000′. Wind will be SW 35 early, SW 45 mid-afternoon and WSW 35 overnight.
Wednesday starts out rainy before sunrise, with sunbreaks during the morning, cloudy sky in the afternoon, and heavy rain after 4pm. The snow level will be 8000′-10,000′ in the morning, 7500′ in the afternoon and 6500′ overnight. Total rainfall between 4pm Wednesday and 4am Thursday will be 1.5-2.3". Wind will be SSW 35 for much of the day, becoming WSW 30 overnight.
The real fun happens on Thursday, but models still aren't completely agreeing on details. The general idea is that a strong low pressure system will track north through western Oregon, with high snow levels before it passes and much lower snow levels after it passes. Very strong wind and light rain showers will be characteristics of Thursday. As of right now, models show the snow level fluctuating between 7000′ and 10000′ during the day before falling to 4000′ overnight. About .5" rain is predicted to fall before the snow level drops. Wind will peak in the 60-70mph range out of the SSW.
Friday looks cooler and showery, with the snow level around 4000-5000′. At this point, it looks like we'll get .3" or so water value on Friday, for 3-4" of snow. Saturday looks dry. Another warm, wet system clips the Northwest late on Sunday or early on Monday.

Gorge Wind
I'm not sure how many days in a row I've said that it's nuking at Rooster, but it's nuking at Rooster again, with iWind/iKite reporting 49mph there and 12 at Steven's Locks. Expect the wind to fade quickly today, becoming light W or just light and variable (LTV) this afternoon. Tomorrow starts LTV, and then a passing front kicks the wind up to gusty W 15-18 near Hood River and gusty W 30-40 from Doug's(?) eastward to Arlington. This is not a good setup for the Maryhill stretch of river. You'll likely have better luck at other beaches, especially the far east beaches. At this point, it looks like we'll see light wind on Thursday.

Gorge Weather
When I woke up this morning, it was raining and the cars were making wet-road splashy sounds as they drove by. Expect a showery morning with heavy rain after 1pm. Temps will be in the upper 30's this morning and the low 50's (hell yeah!) this afternoon. Rainbow chances are 94%.
Tomorrow starts off with a few showers, becoming dry and partly cloudy with either sunbreaks or high clouds through 4pm or so. Downpouring rain starts around 4pm, just in time for me to drive the I-84 back from Vancouver. Lovely. I have great timing. Anyway, temps will be in the mid 40's tomorrow morning and low 50's in the afternoon. Rainbow chances are 72%.
Thursday looks rainy to start, becoming high overcast by sunrise with just a chance of a few showers. Temps will be in the low 40's early and the low 50's in the afternoon. Rainbow chances are 28%. Friday looks cooler with a few showers and Saturday looks dry. At this point, models show another warm/wet weather system late Sunday or early Monday.

White Sprinter Van of the Day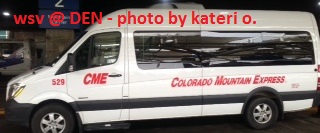 Road and Mountain Biking
It seems to have rained overnight. I would tell you how much, but I don't know how to look up that number anywhere but Hood River Weather, and that website was down this morning. But I can tell you that more rain means even muddier trails, so your only option today is likely to be Syncline. Or maybe Nestor Peak, if the road isn't too sloppy or icy. Maybe Viggers will go check it out for me today?


The Clymb: free membership. Cheap gear.
Temira approves. Click to join.
Upcoming Events
Today is Tuesday, and that means you can play pickup touch rugby at the Hood River Marina at 5:30. You can go for a trail run in the dark with your headlamp and the Tri Club people at 6:15pm in Post Canyon. After you do those things, you can eat $12 Prime Rib at Cebu from 5pm to 9pm. If you want to sport vicariously tonight, head to Columbia Center for the Arts for Tom Camero's talk on cycling across the USA. $5. If you need something to do tomorrow night, the HRVHS Nordic ski team is showing the movie Unlimited at 2nd Wind at 7pm. Good raffle prizes. Good cause. $5. Coming up on Saturday at 10am, Oregon State Parks and Ben K. have a work party on the Mitchell Ridge to fix a few trouble spots on the berms. Meet at Seven Streams Staging Area with shovels, 5 gallon buckets, and other trailbuilding tools.
Have an awesome day today!
Temira