Random Morning Thoughts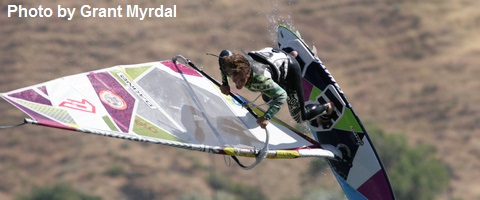 I wanted to write a missive this morning about the "dark and gloomy" sky and the "oppressive air" and the lack of sun and the dumb clouds blocking our view of the Perseid meteor shower tonight, but then I realized that would be depressing, and that I'd better come up with something nice to say. But it seems I woke up on the wrong side of the bed. And if you wake up on the wrong side of the bed, and you can't say anything nice, maybe it's better to say nothing at all!

Thank you for using this forecast! Please donate to support it!
Thank you to everyone for using this forecast. Does it save you time, gas money, or help you find more wind, powder, or just plain fun stuff to do? Please consider making a donation to keep it going! Use it here for free or make a donation and get on the mailing list for wind for the summer and Mt. Hood snow in the winter. It's not $99/year. Not $50/year. No, just $12.34 or more gets you on the list for 12 months. Do it via PayPal/CC by clicking on my happy photo below. Don't PayPal? You can send a check to Temira @ PO Box 841 in Hood River. Thank you for your support, and thank you for trusting my forecast. You guys mean the world to me.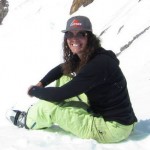 ---
Gorge Wind
Today's wind forecast is a bit tricky, because it relies on the passing of an upper level low this afternoon, and that low's passage could be the trigger for instability, thunder, and maybe-maybe-not wind. So, one step at a time. The 6am gradient was .05 (pdx-dls), and that will give us 8-11 this morning, picking up to 12-15 by noon. Then we'll see this low move through.
Models say 30-40 between 1pm and 5pm, but I just think that's unlikely given the atmospheric instability. I'm not even sure I want to throw a number out there. Let's say it'll be in the 20's or more, and that you will want to drive as soon as you see wind, because it's going to move quickly from Stevenson to Arlington and it's only going to blow for a couple of hours at each beach. And that's assuming the low's passage doesn't trigger a bunch of lightning, keeping us off the water. Was that even helpful at all? I believe this is a "who the F knows?" forecast…
Another low pressure system moves through tomorrow afternoon, for a similar sort of maybe-maybe-not setup. Expect 10-13 early from Swell to Arlington. The wind will slowly pick up to 17-20 by early afternoon from Stevenson to The Dalles. Then another low moves through, giving us gusty mid to upper twenties for a period in the mid to late afternoon, probably strongest from Hood River to Rufus.
Thursday sees yet another transiting weather system, a low pressure trough, rather than a closed low, not that it matters all that much. Anyway, expect 13-16 though much of the Gorge in the morning with 17-21 in the afternoon.

Today's Gorge Wind – these are ranges for the average speed, not a predicted wind range. =)

Your favorite beach
Dawn
Patrol
9am-
11:30a
11:30a-
3pm
3pm-
dusk
Rooster's Rocks
watch
the
Perseids
naked
Steven's Locks
light
8-11
10-13
WTFK
Hatchery/White Salmon Sandbar (minus a few for Hood River)
light
8-11
12-15+
WTFK
Doug's, etc.
light
8-11
12-15+
WTFK
Rufus, etc.
light
8-11
12-15+
WTFK
Roosevelt, etc.
light
8-11
12-15+
WTFK
Temira's sail: 35-40: 2.9 / 30-35: 3.2 / 26-30: 3.5
23-26: 4.0 / 20-23: 4.5 less than 20: something bigger!
Tonia's kite: 35-40: 4m / 30-35: 4-6m / 26-30: 5-7m
23-26: 7-9m / 20-23: 8-10 / 15-20: 10-12 / 10-15: 13-15.
Advertising Worth Reading
Camp 1805 Distillery on the Hood River Waterfront

Here's a sad story: In 1805, Lewis and Clark were camping in Gorge. Unfortunately they'd run out of whiskey upriver, and hadn't had a drop in months. Well, that won't happen again. The Gorge has a distillery now: Camp 1805, on the waterfront. Camp 1805 makes Whiskey, Rum and Vodka on site in a handmade copper still. Enjoy handcrafted cocktails in a laid back setting (no minors please) and watch the whiskey and rum flow from the still. Bottle sales on site too. Food coming soon. Let no flask go unfilled, let no life go timidly by. Camp 1805.
Gorge Weather
As already mentioned, it's a dark and gloomy morning in the Gorge, with convective clouds from atmospheric instability combining with clouds from a weather system that moved through overnight. The clouds kept the temps in the low 70's last night, and they kept some humidity in too. With this many clouds early, expect temps to (thankfully, after yesterday's 104 reading, one degree below the record) only make it into the mid 80's today.
There's a decent chance of thunderstorms, sprinkles and rainbows this afternoon. We're also at Haines 6 fire weather today, so don't be throwing any roaches or cigarette butts out the window today. If you want to drive around hanging your butt out the window, that's probably okay because it won't start any wildfires. Erin Mason and Neal Holste and Josh Beckner might not like it if you do that, but I bet they'll laugh as they pull you over.
The extensive cloud cover is truly a real bummer, because tonight is the Perseid meteor shower, and if we have all these clouds, we won't be able to see the shooting stars.
Expect another possible round of thunder, showers, and rainbows tomorrow morning. Temps will be in the mid 60's early and mid 70's (yes, really) in the afternoon with decreasing clouds in the afternoon. Thursday looks partly cloudy, becoming sunny, with temps in the upper 50's early and mid 70's in the afternoon.

White Sprinter Van of the Day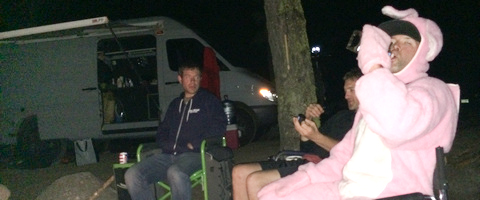 Road and Mountain Biking
All trails except Hospital Hill and Whoopdee are open. Those two are closed due to extreme fire danger. Highway 30 has reopened between Mosier and The Dalles.


The Clymb: free membership. Cheap gear.
Temira approves. Click to join.
River Levels / Cheezburger update
The John Day Dam is reading 117-158kcfs. The Dalles Dam is putting out 122kcfs. The White Salmon is around 2.2′. If you plan on running the White Salmon yourself, remember that there is a riverwide log about 150 yards below Cave Wave. The Columbia River is 72 degrees.
Events – email me if I've missed any outdoor-related events
Keep your camera handy over the next 48 to 72 hours, because all these low pressure systems are going to give us a chance of thunderstorms and a good chance of colorful sunrises and sunsets. If you have a really nice camera, drag it outside for the Perseid meteor shower tonight, assuming the clouds clear. Best chance of meteors is after midnight. Look northeast.
There are a few other events going on tonight. There's triathlon practice at 6:15 at Mayer Park in Rowena – be ready to go at 6pm if you're a beginner. Pickup touch rugby happens at the Hood River Marina at 5:30 tonight and there's a downriver kayaking race on the White Salmon, leaving Husum at 6:30. Also tonight, there's outdoor music at the Ruins, free and all-ages if you're there by 7. 21+ and $3 if you get there after 7pm.
Coming up Saturday, there's a work party on the new Seven Streams descending trail known as the Kleeway. If you're a Seven Streams user, bikers, hikers or equestrians, meet at Family Man at 8:30 Saturday morning.
Have an awesome day today!
Temira