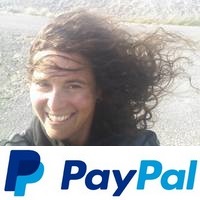 Click on the image above to make a donation. Or, try it out! Get the email version free through the end of June – try it out! Click here.

Thank you for using this forecast. I offer it freely so you can have more fun and plan your life. It does take significant time and energy to produce. If you find yourself using it often, or if you feel your life is enhanced by this information, please make a donation. Click right here to donate. I count on your support to pay my bills, and am deeply grateful to you for choosing to help support me. You can get this forecast via email by donation. The email subscription isn't $99/year. Not $50/year. Donating $12.34 or more gets you on the list for 12 months. Don't PayPal? Send a check to Temira @ PO Box 841 in Hood River. Thank you for your support and thank you for trusting my forecast.
Today's Gorge Wind – these are ranges for the average speed, not a predicted wind range. =)

Your favorite beach
Dawn
Patrol
9am-
11:30a
11:30a-
3pm
3pm-
dusk
Rooster Rock
e 15-20
e 20-25
E 5-10
calm
Steven's Locks
E 5-10
E 20-25
E 5-10
W 10-13
Hatchery/Wunderbar
calm
calm
calm
10-13
Doug's, Lyle, Rowena
calm
calm
calm
5-10
Rufus, etc.
calm
calm
calm
light
Roosevelt, etc.
calm
calm
calm
light
Gorge Wind Forecast
The wind will be all over the place today, with easterlies in the morning and westerlies in the afternoon. Models aren't being cooperative for the latter half of the week and weekend – run to run consistency sucks.
For Tuesday, the easterlies max out at 20-25 from Rooster to Stevenson an d 10-15 Home Valley to Viento mid-morning before going calm around noon. Late in the day, west wind picks up to 10-13 from Stevenson to Mosier. River temps is 59. Flow is 317kcfs.
Wednesday starts out cloudy and perhaps showery near Hood River, shifting the wind east. We'll have 7-10 in the west and 13-16 east of Mosier to start the day. Building offshore high pressure and an exiting cold front give us 8-13 from Stevenson to Mosier in the afternoon with gusty 24-27 Lyle eastward. Thursday currently looks to max out at 22-26 from Stevenson to The Dalles, and Friday's looking like 13-16. I can't really give you a weekend forecast because models are bouncing around too much.
BONUS: Jones today: 24-27. Wednesday: 7-10. Thursday: 5-8. Sauvie's today: 5-10. Wednesday: 8-12. Thursday: 8-12. Coast (north/central/south). Tuesday: X/NW5/25-30, W swell 5′ at 10 seconds. Wednesday: W5/W5/25-30, W 5′ @ 11. Thursday: 5-10/15-20/30+, W 6′ @ 10.

Random Morning Thoughts
The random morning thoughts are currently on vacation!

Mt. Hood Mountain Weather Forecast
Tuesday will be sunny with maybe some high clouds later. Free air freezing level (FAF) 12,000. Wind: SW 10 building to SW 25-30 in the afternoon and overnight. Wednesday: Clear early, then drizzly. Total precip: 1/10"-1/4" rain. Snow level 13,000′ in the morning, 6000′ in the afternoon, 4000′ after midnight with just a few flurries possible before the sky clears. Wind SW 30 early, W 30 in the afternoon, NW 20 overnight. Thursday looks low-cloudy with clear sky above. FAF: 4000′ early, 10,000′ in the afternoon. Wind: NW 20 slowly falling to light and variable after midnight.

Gorge Weather Forecast
Clear sky for Tuesday with a high clouds later. Temps mid 40's early and low 80's in the afternoon. Calm wind through mid-afternoon then light westerlies. NO rainbows. Wednesday looks mostly cloudy with sprinkles or even short periods of drizzle. Temps will be in the low 50's early and upper 60's in the afternoon. Moderate westerlies. 99% chance of rainbows. Thursday starts off cloudy and turns partly cloudy or clear. Temps will be in the upper 40's early and low 70's later. Moderate afternoon westerlies. 1% chance of rainbows. Long-range forecast now takes us into the 80's for the weekend and 90's next week.
For weather specifically directed at travel through the Gorge, please visit Temira's Awesome Travel Advisory Service on Facebook.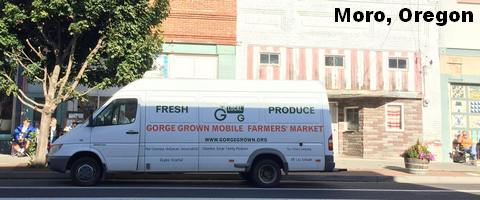 Click here for the White Sprinter Van map of the world!!!
Road and Mountain Biking
Get up there and get the dirt before it dries out. We should see a refresher on the mountain trails and the westernmost trails on Wednesday morning. there's a work party on Borderline on Saturday.

Upcoming Events
Today's events start with sunrise moving meditation at 6:15 at Trinity Natural Medicine followed by another free movement meditation class there at noon. There's another round of meditation with the Pacific Hermitage monks at Yoga Samadhi tonight at 6:30. HAVEN in The Dalles has free yoga tonight at 5:30, and there's a women's' self defense class at First Light at 6:30.
Looking ahead to this weekend, it's looking like 80-90 degrees for all the events. Trailkeepers has work parties on Saturday and Sunday at Wygant Peak, which I recently learned is open to mountain bikes. The 12 hours of Post Canyon race and the Matt Klee Lap are Saturday afternoon. Arlington has the windsurf, kite and standup Paddle A-Town Throwdown, and. The Gorge ride and White Salmon Backyard Half are also Saturday. Hood River County just added a work party on Borderline on Saturday.

Click here for the full events calendar.
Have an awesome day today!
Temira