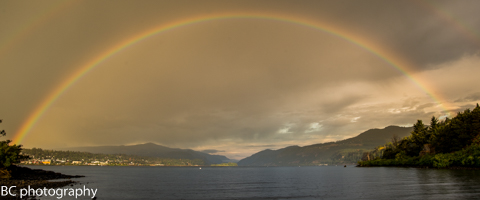 There's some fascinating stuff happening in the Mt. Hood forecast this week, but before we get to that, some exciting news: Skibowl is opening tomorrow with limited lifts, and they'll be opening Upper Bowl on Thursday! Not only will you have access to some fantastic terrain, you'll be able to fill your belly with the best nachos on Mt. Hood. Oh happy day, Skibowl. Congrats, and welcome back! Continued after the chart.
Mt. Hood Snow Forecast – 5000′

4a-8a
8a-12p
12p-4p
4p-8p
8p-4a
Today
500′–>2000′
Tomorrow
2000′–>0′
The next day
0′–>7500′
Mt. Hood Snow Forecast, continued…

The weather this morning on Mt. Hood is lovely, just lovely: clear and cold with light wind. We'll see the free air freezing level around 500′ this morning and 2500′ this afternoon when some light precip will move in. Clouds start drifting in around noon, and flurries start around 7pm. We'll see .2-.3" water value (WV) overnight, for 2-3" of new snow. Wind today will be light early, picking up to NW 20 by late this morning and holding through tomorrow morning.
Tomorrow starts off with the snow level around 2000′, dropping to the surface by midnight. We'll see light snowfall in the morning, perhaps .3-.4" WV and 3-4" of new. There may be a break in the weather early in the evening before the next system hits around 10pm. We'll see .3-.6" WV from that system by 4am Thursday, giving us 3-5" of additional snow. Wind tomorrow will be W 25 early, fading to light and variable in the afternoon and becoming S 15 after midnight.
---

Donate and keep the forecasts coming
See below for details.
---
Thursday… whoa… The snow level Thursday morning starts at the surface. As a warm and wet system pushes over the top of the cold air by early afternoon, we'll see temps warm above freezing between 4000′ and 7500′ in the afternoon. That leaves us with a snow level of 7500′ on Mt. Hood between noon and midnight – after midnight the snow level will drop to 6500′. If the models are correct, we'll see 3-5" WV (yes, three to five INCHES) between 4am Thursday and 4am Friday. It's looking like 1.5-2" WV of that will fall as snow, for 12-18" of heavy, dense new snow. After that, we'll get 2-3" of rain. In an interesting twist, Skibowl, due to lower elevation and a location in the cold pool, may see snow for a longer period than MHM and T-Line. Not for the entirety of the system, mind you, but for longer. Wind on Thursday will be SW 20-30 for much of the day, rising to SW 60 late in the evening.
The snow level on Friday starts out at 6500′ and drops to 4500′ by 7am and 3000′ in the afternoon. We'll see .5" of rain or mixed precip before 7am, followed by .4" WV that falls as snow in the afternoon, for 3-5" of new. Wind on Friday will be WSW 55 early, fading to SW 20 in the afternoon. It's looking like we'll see light flurries mixed with sunbreaks on Saturday followed by a more powerful system, likely snow, but possibly a little mixed, on Sunday.

Support your forecaster, Temira!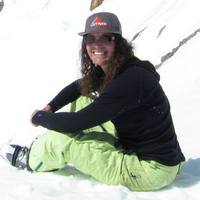 Thank you for using this forecast. Does it save you time, gas money, or help you have more fun in your life? Make a donation! Get your forecast here for free or donate and get on the mailing list for year-round wind forecasts and ski season snow forecasts. Just click on my photo to donate via PayPal or credit card. The email isn't $99/year. Not $50/year. No, just $12.34 or more gets you on the list for 12 months, and sometimes there are cool prizes. Don't PayPal? Send a check to Temira @ PO Box 841 in Hood River. Thank you for your support, and thank you for trusting my forecast.
---
Gorge Wind Forecast
Today is starting off with west wind through the whole Gorge at 10-13. As weak high pressure builds into the PNW, we'll see the wind pick up to 18-21 from Stevenson to Rufus through early afternoon. After that, the wind will go bye-bye. Tomorrow starts with W 10-13, fades to light and variable midday, and in an ominous, foreshadowing sign, switches to E 13-16 late in the afternoon. By Thursday morning, we'll have east wind at 40mph. The easterlies will stick around all day and all night Thursday, finally fading on Friday morning to light and variable conditions (please, oh please!)

Random Morning Thoughts
I had an interesting experience yesterday that has me thinking about what happens when we bring mistakes to the attention of others. Mistakes, perhaps is too strong a word. I think the phrase I'm looking for is "situations that were handled clumsily" or "opportunities for learning better behaviors".
There was a situation I didn't handle well last week. No, neither I nor anyone else is anywhere near perfect (don't forget that one – it's important!) My clumsy behavior was brought to my attention in a gentle but very direct way. My reaction surprised me – rather than being hurt and humiliated, I was deeply grateful for the feedback. That left me reflecting on the power of gentle confrontation.
When we approach a conflicted situation with another person from a place of love and support, the other person will feel this. They will understand, on a gut level (hello, limbic system) that we want the best for them. They'll know that despite any anger or upset we may feel, we're committed to supporting them and keeping the relationship going. In addition, when we bring someone's faults to their attention in a gentle way, we show them that we care deeply about their well being.
It's scary to approach someone and say, essentially, "You f'ed up." that fear can lead to unskillful works and actions. But if you approach those situations from a place of love, creating a safe relationship space before you confront, holding an attitude of curiosity and respect rather than a desire to force change, you're likely to be well received. And you're likely to deepen your relationship with that person. Be gentle. Be loving. Give the other person space to have a reaction, and be gentle and loving around that reaction. Both you and the other party are likely to be surprised by how well things work out. Have an awesome day!
Disclaimer required by my grad school program: I am not your therapist. I am your weather forecaster. Take everything I say with a grain of salt, and consult with your actual therapist about your mental health issues.

Gorge Weather Forecast
Let's start with this: I'm posting a winter storm warning for the Gorge from midnight Wednesday through 4am Friday. I'm also posting a blizzard warning for the Western Gorge from midnight Wednesday through midnight Thursday. Travel through the Gorge will be extremely hazardous during this period, and I recommend you make other plans. Stay with a friend. Call in sick from work. Get a hotel. Oh, I am so thankful I'm on winter break right now and don't have to go to Portland!
Now that we have that out of the way, it's a beautiful start to the day in the beautiful place called the Gorge. Expect a partly cloudy morning and cloudy afternoon with showers after 7pm. Temps today will be in the upper 30's early (unless you're on the Heights, where's it's sub-freezing) and the low 40's this afternoon. Moderate west wind. No rainbows.
Tomorrow starts off mostly cloudy with light rain showers. We'll see a break in the precip late afternoon, and then heavier precip moves in after 10pm. Temps tomorrow morning start in the low 30's, climb into the low 40's, and drop just below freezing after midnight. There's where the trouble will likely begin. Expect rain after 10pm, switching to snow by Thursday morning… (insert ominous music). Light west wind early, light east wind late, 78% chance of rainbows.
If everything happens as the models suggest, temps Thursday will be in the upper 20's to low 30's all day long. With very heavy precipitation forecast between 4am and 4pm and just-heavy precip between 4pm Thursday and 4am Friday, we're likely in for a wild ride. As of right now, I'm going to say 8-12" of snow followed by .5"-1" sleet and/or freezing rain. Combine that with big east gradients, and we're looking at a blizzard warning for I-84 and SR-14. As always, there's a slight chance the sub-freezing temps won't materialize, but all the models are pointing to a Big Mess on Thursday. Plan accordingly.
Models suggest we'll go above freezing sometime early Friday, leaving us with a Big Sloppy Slushy Mess as more rain falls on top of whatever snow and ice we receive on Thursday. Nice. Very nice.

Road and Mountain Biking
Better get your butt on your bike today or tomorrow, because it's all over for a while after that if you don't have a fat bike.

Upcoming Events
Coming up this evening, there's pickup touch rugby at 5pm at the ball fields next to Jackson Park. There's free yoga at the Mosier Community Center at 7pm. There's meditation at Yoga Samadhi at 6:30, there's Zumba at the Parkdale Community Center, and there's $12 prime rib at Cebu. Tomorrow night at 5:30, there's ping pong at the Hood River Armory. At 6pm, there's Aikido at Trinity Natural Medicine in Hood River. At 6:15, 2nd Wind will be showing vintage ski movies, just in time for you to go skiing in the Gorge. The movie showing is a benefit for the HRVHS XC team.
Have an awesome day today!
Temira

The Clymb: free membership. Cheap gear.
Temira approves. Click to join.