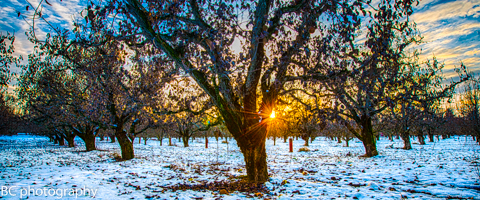 It is snowing on Mt. Hood this morning, and that's always a nice way to start off a snow forecast. Expect continued snowfall today with the snow level at 3500′ early and 2500′ in the afternoon. We'll see around .4" water value (WV) during the day for 3-4" of new, followed by another .1-.2" WV tonight for another inch or two of snow. The wind today will be W 35 early and W 30 in the afternoon. It's worth mentioning that there's a pretty good chance of thunderstorms this afternoon, which means we could see lightning and also some periods of very heavy snowfall. Continued after the chart…
Mt. Hood Snow Forecast – 5000′

4a-8a
8a-12p
12p-4p
4p-8p
8p-4a
Today
3000'–>2500'
Tomorrow
1500'–>3000'
The day after
1500'–>4000'
Tomorrow morning sees continued flurries interspersed with sunbreaks, and tomorrow afternoon sees a little disturbance swing through for heavier snowfall. The snow level will be at 1500′ early and 3000′ in the afternoon. We'll see little to no accumulation during the day and .2-.3" WV overnight, for 2-3" of new by Thursday morning. Wind Wednesday will be WNW 25 early and WNW 15 in the afternoon.
Thursday starts off clear. High clouds move in during the afternoon. The free air freezing level will be 1500′ early and 4000′ in the afternoon with NW wind at 20mph early and W wind at 10mph in the afternoon. The forecast through the weekend calls for cool weather and continued light snowfall.

Donate and keep the forecast going!

contribute to Temira's grad school, bike repair and coffee fund)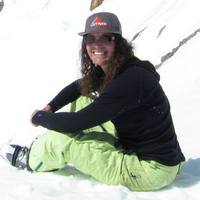 Thank you for using this forecast. Does it save you time, gas money, or help you have more fun in your life? Make a donation! Get your forecast here for free or donate and get on the mailing list for year-round wind forecasts and ski season snow forecasts. Just click on my photo to donate via PayPal or credit card. The email isn't $99/year. Not $50/year. No, just $12.34 or more gets you on the list for 12 months, and sometimes there are cool prizes. Don't PayPal? Send a check to Temira @ PO Box 841 in Hood River. Thank you for your support, and thank you for trusting my forecast.
---
Gorge Wind
You can thank me for today's wind, because I have to be in Portland for much of the day today. Early morning gradients were already .12 (pdx-dls) and .08 (dls-psc). The wind wasn't strong early, but we're waiting on a couple of features to move. Then the wind will kick in! As a cold front heads east and high pressure builds off the coast, the gradients will climb. One thing to keep in mind today is the unstable atmosphere and possibility of thunderstorms after noon. That will make the wind gustier and more up-and-down than it would be on an equivalent summer day.
Anyway, expect the wind to build to 28-32+ from Mosier to Arlington by noon today with gusty 20-24 from Steven's Locks to Hood River. The strongest, steadiest wind will be from noon to 4pm, most likely at Arlington, but almost certainly at the Rowena and Maryhill stretches of river too. With the Columbia at 169kcfs, Maryhill will not be blown out today.
Tomorrow starts with W 10-13 through the entire Gorge. We'll see the wind pick up to gusty 21-24 from Swell to Mosier in the afternoon with 24-28 at the Rowena and Maryhill sections of the Columbia Playground. Arlington will be less, with 15-18 likely.
Thursday starts off light and cold with the wind picking up to W 15-18 in the afternoon. At this point, it looks like we'll see gusty 25-29 on Friday afternoon.

Random Morning Thoughts
Sorry about the lack of forecast yesterday. I had a super busy weekend without much sleep, and by the time I woke up yesterday, my models had disappeared for their mid-morning nap. Anyway, you'll have a forecast today, just in time for fresh snow and nuking west wind. Figures that I have to be in Portland today!
As for the random morning thoughts… they're about awareness, yet again. I was noticing over the weekend how upset I get when people tell me to write down deeply personal information and hand it over. Actually, I've noticed this many times over the years. On Sunday, I realized why: at one point in my life, a coerced diary was used against me.
My point is this: if you are in a situation and notice you're having a reaction that's not commensurate with the situation (for example, me getting anxious when someone asks me to fill out paperwork at the doctor's office), stop and take a breath. Ask yourself if you've had this overwhelming reaction in other similar situations. See if you can go back in time along the string of similar situations and find the first instance. It might not stop your reaction, but it will at least give you some understanding, relief, and sense of control.
Dang. Our minds are funny things, aren't they?

Gorge Weather Forecast
Sounds like it's raining outside this morning. We'll see rain this morning, fading to showers this afternoon and sprinkles tonight. There's a solid chance of thuderstorms after 2pm today. Temps will be in the low 50's early and the mid 50's this afternoon. Nuking west wind. 99% chance of rainbows.
Tomorrow looks partly cloudy with a few sprinkles possible in the morning and steadier showers likely after 5pm. Temps will be down near 40 in the morning and in the mid 50's in the afternoon. Moderate to strong west wind. 63% chance of rainbows.
Thursday looks mostly sunny to start with high clouds in the afternoon. With clear sky to start the day and light wind, there's a very good chance of frost on Thursday morning in the Hood River Valley. This is bad news with all the trees in bloom, so cross your fingers for no frost. Anyway, temps will be in the mid 30's at river level with upper 50's in the afternoon. Light to moderate west wind. No rainbows.

White Sprinter Van of the Day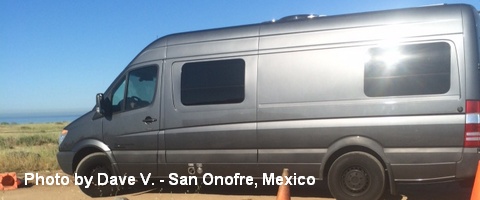 Road and Mountain Biking
I have several trail reports for you today, but with the snow level dropping down to 3000′ this afternoon, some of these trails may see snow accumulation. Knebal and 8 Mile have been cleared of trees. They are open for the season. Sioxon and Huffman are open and cleared. However, due to high water, the creek crossing is a bit sketchy right now. Lewis River is in epic shape. In road news, as of last weekend, Lolo Pass, Vista Ridge and the 44 Road were once again snow-free. I do not have a report from the Trout Lake area.
Post is too muddy to ride right now, and Whoopdee is closed through either Wednesday or Thursday while SDS builds timber harvest roads out of the north side of the trail. Whoopdee will be closed at times during the next few months for timber harvesting. I will try and keep you updated.


The Clymb: free membership. Cheap gear.
Temira approves. Click to join.
Upcoming Events
Today is Tuesday. There's community yoga at 8am at Flow Yoga in Hood River. There's pickup touch rugby at 5pm at the May Street ballfields. There's a trail fun at 6:15pm at Post Canyon. If you're hungry tonight, there's $12 Prime Rib at Cebu. Coming up tomorrow, Wednesday, there's ping pong at the Hood River armory at 5:30pm (most likely) and there's Aikido at Trinity in Hood River at 5:30pm.
Have an awesome day today!
Temira