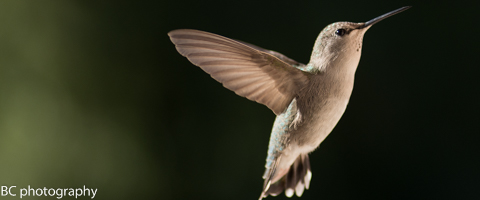 Well, we didn't get 8" of snow last night. We only received 3" so far, but we should get a few more today. I just looked at the Meadows website, and there's nothing on there about whether you can hike or not while they are closed this week. However, a couple minutes ago I got an email from them telling me that people are allowed to hike. However, there is no patrol, there have been no avalanche reduction operations, and there are lots of unmarked obstacles and hazards. Continued after the chart…
Mt. Hood Snow Forecast – 5000′

4a-8a
8a-12p
12p-4p
4p-8p
8p-4a
Today
1500'–>2500'
Tomorrow
1000'–>5000'
The day after
7000'–10,000'
As for the forecast, we'll have continued orographic (terrain-enhanced) snowfall today with the snow level at 1500′ early and 2500′ in the afternoon. We'll see .1-.3" water value (WV) during the day, for 1-3" of new snow. We may see another .1-.2" WV this evening in showers induced by atmospheric instability, but I think that's unlikely. Wind today will be NW 30 and W 30 after noon.
Tomorrow looks partly cloudy or sunny. The free air freezing level will be 1000-1500′ early and 5000′ in the afternoon. Wind tomorrow will be NW 20 early and NW 10 in the afternoon. Thursday looks sunny and warm with the FAF at 7000′ early and 10,000′ in the afternoon.

Donate and keep the forecast going!
(contribute to Temira's grad school, bike repair and coffee fund)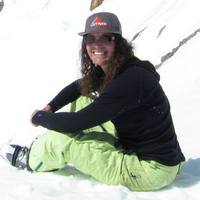 Thank you for using this forecast. Does it save you time, gas money, or help you have more fun in your life? Make a donation! Get your forecast here for free or donate and get on the mailing list for year-round wind forecasts and ski season snow forecasts. Just click on my photo to donate via PayPal or credit card. The email isn't $99/year. Not $50/year. No, just $12.34 or more gets you on the list for 12 months, and sometimes there are cool prizes. Don't PayPal? Send a check to Temira @ PO Box 841 in Hood River. Thank you for your support, and thank you for trusting my forecast.
---
Gorge Wind
It's absolutely nuking this morning at Maryhill, with the iWind/iKite sensor reading 32mph when I got up. That's driven by a .21 (pdx-dls) gradient with just another .01 or .02 further east. I actually had to go and double-check that off NOAA readings, because that seemed so unlikely. But it's right. Anyway, we have a trough of low pressure moving east and strong high pressure off the coast.
With the cloud line just past Hood River, that'll put today's strongest and steadiest wind from Mosier to Maryhill. Arlington's a bit far east for this setup, but you'll still find 25-29 there by noon. You can expect 28-32 from M to M until 5pm or so, when the wind will start dropping. In the western Gorge, we'll see gusty 12-15 this morning with a pretty good chance of gusty 21-25 this afternoon from Swell to Hood River as the clouds burn off. River water temp is 48 degrees, and the flow is 203,000 cfs, quite low for this time of year, and a good level for Maryhill.
Tomorrow brings leftover west wind at 15-18 from Steven's Locks to The Dalles pretty much all day. Thursday starts off light and variable and jumps to brief, gusty 21-24 in the afternoon near Hood River.

Random Morning Thoughts
Flakiness drives me crazy. It shows such a lack of respect for the person being flaked on. Worse, it undermines trust. I try really hard not to flake on people. Being utterly human, I did something really flaky yesterday. I emailed my bodyworker and said, "Um, it's supposed to be nuking tomorrow, and I'd like to make it my first day of the season. Can you switch me to Wednesday?" I feel guilty for doing this, and I'm going to leverage that guilt into getting me out on the water despite the chill in the air. Normally I don't like guilt, because it's an emotion related to things we've done and can't change, but in this case, I'm using it as a motivator. I'll use it on you: Look, you read this forecast so you'd know if it was windy. Get out the water today and make that subscription fee worth it!

Gorge Weather Forecast
It's partly cloudy outside my window this morning and quite pretty. We'll see a partly cloudy day with a few showers in the morning and increasing sunshine and decreasing showers in the afternoon. Temps will be in the low 40's early and the mid 50's in the afternoon. Strong west wind. 76% chance of rainbows.
Tomorrow will have a few clouds early and full-on sunshine in the afternoon. Temps will be in the mid 30's early and the upper 50's in the afternoon. There is a chance of frost tomorrow morning, probably not at river level where lingering west wind will keep the air warmer, but definitely in the upper valleys. Light west wind. No rainbows.
Thursday through Saturday will be sunny and warm, for the most part, with temps in the upper 30's early and low 70's. No rainbows in that three-day period.

White Sprinter Van of the Day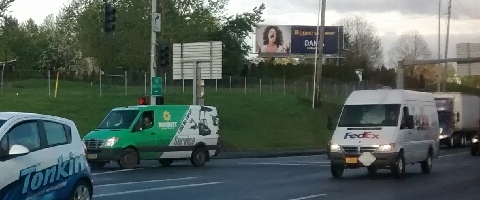 Road and Mountain Biking
It rained yesterday, and from that, we can infer that Post Canyon is too muddy to ride without damaging the trails. But don't you worry. The tack alert has been issued for the weekend, when it'll be sunny and 70. Just wait a couple day, okay? In other news, the snow level is around 2000′ this morning, and that means you will be cold, wet, and riding through snow if you attempt the 44 Road Trails or anything else at those elevations. Syncline will be fine. Nestor might have a trace of new at the top. It's going to be way too windy for Columbia Hills today.


The Clymb: free membership. Cheap gear.
Temira approves. Click to join.
Upcoming Events
Coming up this evening, there's community yoga at Flow at 8am. There's pickup touch rugby at the Hood River Marina fields at 5pm, and there's at trail run at 6:15pm in Post Canyon. If you're hungry after that, there's $12 Prime Rib at Cebu.
Tomorrow night is the women's mountain bike ride, the Post and Pinot, leaving Dirty Fingers at 5:30 or the bottom of Post Canyon Road around 6pm. There's ping pong at the armory at 5pm. Coming up this weekend, there's an Earth Day weeding party at the Hood River Waterfront Park on Saturday at 9am. Sunday is the Cherry of a Ride in The Dalles, benefiting St. Mary's School.
Have an awesome day today!
Temira