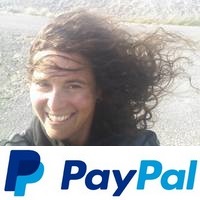 Thank you for using this forecast. I offer it freely so you can have more fun and plan your life. It does take significant time and energy to produce. If you find yourself using it often, or if you feel your life is more awesome because of my work, please make a donation. You can get this forecast via email by donation. The email subscription isn't $99/year. Not $50/year. Donating $12.34 or more gets you on the list for 12 months. Thank you for your support and thank you for trusting my forecast.
Click here to donate using a credit card.
Click here to donate via PayPal.
Venmo: @theGorgeismyGym
Snail Mail: PO Box 841, Hood River, Oregon 97031
Get the email version free through the end of September – try it out! Click here.

Today's Gorge Wind – these are ranges for the average speed, not a predicted wind range. =)

Your favorite beach
Dawn
Patrol
9am-
11:30a
11:30a-
3pm
3pm-
dusk
Rooster Rock
rain
falls
on buns
and balls
Steven's Locks
LTW
5-9
11-14
11-14
Swell-Hood River
LTW
5-9
11-14
11-14
Doug's, Lyle, Rowena
LTW
5-9
11-14
15-18
Rufus, etc.
LTW
5-9
11-14
15-18?
Roosevelt & Arlington
LTW
LTW
5-8
5-8
Gorge Wind Forecast


With the arrival of fall weather and inconsistent wind, it's now time for… inconsistent forecast. By that, I mean that this forecaster will be taking occasional days off. If there's something worthy in the forecast – strong wind, significant changes to the prior day's forecast, plan-changing weather – there will be a forecast. So… this week… low pressure over the region keeps winds in the most-light range for the next few days. With all the "activity" in the forecast, predictions will change a lot from day to day. That said, the wind most likely won't rise above the teens for the next 6 days or so, with the possible exception of Friday afternoon.
For today, Tuesday, early gradients of .02 and .03 don't budge much until the afternoon. But before that… I almost forgot… repairs on the locks are resulting in extremely low water levels at least to The Dalles. Be extra-aware of shallow areas and potential exposed obstacles. Back to the wind: light and variable this morning. 11-14 from Stevenson to Doug's by noon with 5-8 to the east. 15-18 from Moiser to Rufus (maybe – maybe just to Avery) after 2pm with 11-14 to the west and 5-8 to the east. River flow is 66,300cfs and temp is 70 degrees.
Wednesday starts with west 8-11 everywhere and picks up to 11-14 from Viento to The Dalles after 2pm. Thursday starts light and variable (perfect for fishing!) and ends with gusty 14-17 from Mosier to Rufus as a front approaches in the afternoon. Questionable timing this far out makes it impossible to specify a time. Looks like that front swings through sometime Friday leaving clouds and gusty light westerlies in the west with gusty 22-25 east of Mosier in the afternoon.
COAST, JONES, SAUVIE'S: Coast (north/central/south, wind N unless otherwise specified – swell forecast courtesy of National Weather Service). Tuesday: LTW/LTW/LTV, W swell 6′ at 9 seconds. Wednesday: LTW/LTW/N15-20, W 5′ @ 9. Thursday: SW5-10/LTV/N20-25, W 5′ @ 9. Jones Tuesday: 8-11. Wednesday: nope. Thursday: 10-13. Sauvie's Tuesday-Thursday: nope.

Hood River Weather Forecast
Partly Nothing clouds this morning give way to partly cloudy sky with scattered sprinkles. Temps will be in the mid 50's early and near 70 later (open windows all day). Light westerlies. 52% chance of rainbows. Wednesday starts with Nothing clouds and turns clear. Temps will be in the mid 50's early and mid 70's later. Light westerlies. No rainbows. Thursday starts with Nothing, turns clear, and picks up high clouds later. A few sprinkles may fall overnight. Temps will be in the mid 50's early and near 80 later. Light westerlies early, moderate late. No rainbows.

Looking for a complete Columbia Gorge forecast? Looking for more humor in your weather? Obscenities? You're looking for my TATAS: Temira's Awesome Travel Advisory Service on Facebook.

Road and Mountain Biking
Upper 8 Track in Post Canyon is now closed due to logging. Chipseal is good to go between Mosier and Rowena crest and also on Kingsley Road, if you'd like to suffer. Riorden Hill Road will remain closed from the end of the pavement to Family Man weekdays through September 13th. That means associated trails are also closed weekdays for that time period (Family Man, Middle School, Float On). As for Kreps/SDS lands… they have remained open all summer, for the first time in a long time!
All other trails are open. Apparently Boulder Lakes is quite overgrown. Whoopdee is closed for logging, but Ronnoc trail and the climb out are open. Red Hill Road is supposedly closed for logging. Ride at your own risk. If you're riding Underwood, please do not park at the trailhead as per request by SDS. Continue past the trailhead 0.5 miles or so to the new parking area. The cows are off Hospital Hill, which means your dog can come along.

Upcoming Events
There are two free events every Tuesday morning at 6am – there's Zen Meditation at Trinity Natural Medicine, and there's a community jog at Kaino's Coffee in The Dalles, where jogging earns you a free cup of coffee. There's more meditation at 5:15 at Yoga Samadhi in White Salmon, and there's yet another round at 6:30. At 5:30 Tuesday evenings, there's a women's track and fitness camp at 5:30 at Columbia High School – that's by donation. Triathlon practice is at Mayer park at 6, and there's free youth yoga at HAVEN at 6pm.
If you can spend time on the trails this week, do it, because the recent rains have knocked down the dust. If you want to give back to trails, there's a work party on the 170 and 180 meeting at Binn's Hill Staging Area at 9am on Saturday morning. This work party is intended to extend the 170 (Dirt Surfer) to Kingsley Staging Area. The Special Olympics paper shred day is Saturday at Hood River Rite Aid from 10-2. There's "Sketchbook Saturdays" a teen drawing meetup, at Dog River Coffee every Saturday from 2 to 4.

White Sprinter Van of the Week!


Click here for the White Sprinter Van map of the world!!!

Random Morning Thoughts: on vacation.
Click here for the full events calendar.
Have an awesome day today!
Temira