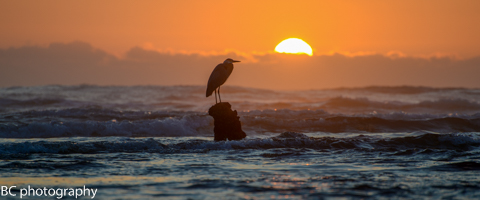 Random Morning Thoughts
When I wrote the Meadows report yesterday, I referenced the MLK quote, "I have decided to stick with love. Hate is too great a burden to bear." That was on my mind yesterday, and is on my mind again this morning as I see the quote all over Facebook. Hate and love are both powerful emotions. When we hate, our muscles tense, our thinking grows rigid, and we lose our ability to analyze options for action. Hate doesn't feel very good, although it might feel powerful. It is, after all, protecting us from something (fear, a sense of helplessness, hopelessness). Hate is dehumanizing. It keeps us from seeing that the person we hate is a person too, with feelings, hopes, and community. When we hate, we think of others as objects, rather than people. That is dangerous, because our morals don't kick in for objects, and we're prone to do hurtful things we'll regret later.
When we love, our bodies relax. We look past minor imperfections. We may not think more clearly, but we are more open to considering options. When we love, we see people as people, not as unthinking, unfeeling objects. We work together, not against each other.
Next time you find yourself filled with hatred, see if you can stop for a moment and find something to love about the person you hate. And if you can't generate love, find compassion. Does the person have a family who cares about what happens to them? Do they have pretty eyes? Does the object of your have a posture indicating sadness? Do they share any struggles with you? If you can find a way to love or at least understand, you have a way to let go of at least some of the hate. You'll feel more relaxed, you'll have more ability to think clearly, and you won't do stupid stuff you'll regret later. Much love from me to all of you. Have a lovely day.

Thank you for using this forecast!
Click on my photo to support it with a donation.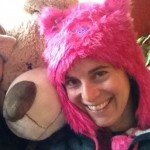 Thank you for using this forecast. Does it save you time, gas money, or help you find more wind, powder, or just plain fun stuff to do? Please make a donation to keep it going! Use it here for free or get on the mailing list for wind for the summer and Mt. Hood snow in the winter. Just click on my photo to donate. The email isn't $99/year. Not $50/year. No, just $12.34 or more gets you on the list for 12 months, and sometimes there are cool prizes. Donate via PayPal/CC by clicking on my happy photo below. Don't PayPal? You can send a check to Temira @ PO Box 841 in Hood River. Thank you for your support, and thank you for trusting my forecast. You guys mean the world to me.
---
Mt. Hood Snow Forecast – 5000′

4a-8a
8a-12p
12p-4p
4p-8p
8p-4a
Today
Tomorrow
The day after
Mt. Hood Snow
Today looks like a stellar day for some groom and park riding on Mt. Hood. It will be sunny all day with the free air freezing level (FAF) around 2000′. The wind will be light and variable (LTV) all day.
Wednesday starts out clear with the FAF at the surface and temps just below freezing at 5000′. As an inversion develops, we'll see 5000′ temps climb into the mid 30's. By the afternoon, we may see a few high clouds. Wind will be LTV in the morning and SW 10 in the afternoon.
Thursday starts off cloudy, and then some light precip moves in mid-morning and continues through the rest of the day. The snow level will be 8000′ early in the morning, dropping to 6000-6500′ middady and rising to 7000′ overnight. Looks like .1" water value (WV), so not much moisture at all. Wind Thursday will be SW 15 early and W 25 in the afternoon.
Friday sees a slightly stronger showery system move in. Saturday may see showers in the morning, but we'll likely have clear sky and warm temps in the afternoon. Sunday, if the models are correct, will be very, very interesting: sunshine and temps near 60 at 5000′. Yes, really. That's bikini and boardshort weather for sure.

Gorge Wind
It is NOT nuking in the Gorge this morning, with a .04 gradient driving easterlies in the low double digits. We'll see the east wind pick up to 25-30 at Rooster this afternoon. Tomorrow brings east wind at 40-50 all day at Rooster. Expect easterlies at 25-30 at Rooster Thursday morning, backing off to light east wind in the afternoon.

Uniquely Portland ReRack is a great resource for all your car rack needs. ReRack buy, sells and trades all Yakima and Thule parts. Free advice and basic installation is always part of the deal. Right now ReRack is having a truckload sale on new Yakima Rocketbox Pro models get a great deal on a new box while they last. All Rocketbox Pro models feature double sided opening, quick mounting hardware and a lifetime warranty. Rocketbox Pro 12 now just $199! Rocketbox Pro 11 now just $279 great for skis. Rocketbox Pro 14 just $299 great for snowboards
Gorge Weather
I just went outside to check the weather, and as I was standing there, my feet got cold. I thought about going inside for shoes, but that seemed silly, as I was just checking the cloud cover. It's cloudy. And it's low. That can only mean one thing: Nothing. Expect Nothing this morning with partly cloudy sky this afternoon. Temps will be in the mid 30's early and the mid 40's this afternoon.
Tomorrow starts with Nothing and ends with some high clouds. Temps will be in the mid 30's early and the low 40's in the afternoon. Thursday starts off cloudy with temps in the mid 30's and finishes off with sprinkles and temps in the mid 40's. This is not an ideal rainbow setup – it's a warm front, and those tend to leave us with no sunshine. So let's call it an 11% chance of rainbows on Thursday. Looks like we'll see more showers and a better chance of rainbows on Friday. The weekend looks dry, and depending on what happens with the inversion, possibly warm. Definitely warm if you head up to 5000′.

White Sprinter Van of the Day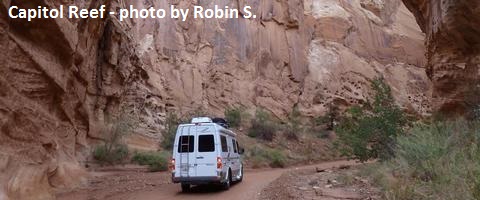 Road and Mountain Biking
Yesterday was such a lovely day. That can mean only one thing: Syncline must have dried out a bit. I bet Nestor is okay too. Post, no. Whoopdee, no. Columbia Hills, probably ok. Roads, good, especially with the light wind today.


The Clymb: free membership. Cheap gear.
Temira approves. Click to join.
Upcoming Events
Today is Tuesday. There's pickup touch rugby at the May Street ballfields at 5:30. There's $12 Prime Rib at Cebu 5-9pm. There's two-for-Tuesday at 6th Street tonight. Also tonight, the Tri Club runs Post Canyon with headlamps at 6:15pm.
Coming up tomorrow night, there's ping pong at 5:30 at the HR armory, Aikido at Trinity Natural Medicine's studio on Belmont at 5:30, and there's Kayak Polo at the Hood River pool at 8pm. Friday morning at 7am is Sunshine and Rainbow's 4.5 mile 10 Speed Coffee run, where your exercise will earn you coffee and a donut.
Have an awesome day today!
Temira