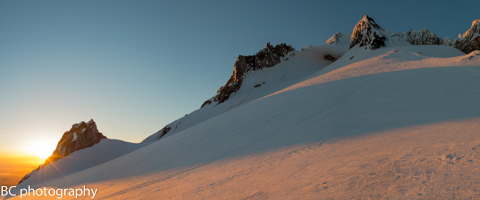 Random Morning Thoughts
I just finished up a 22 day stretch of 4am workdays. I thought I was doing all right. I thought I was just a bit tired. I went to bed last night, didn't set an alarm, and woke up 10 hours later. Holy sleep cycle, Batman. I guess I was more tired than I thought. Looking out my window at the Nothing, I'd like to go back to bed to sleep for another 10 hours!

Thank you for using this forecast!
Click on my photo to support it with a donation.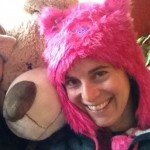 Thank you for using this forecast. Does it save you time, gas money, or help you find more wind, powder, or just plain fun stuff to do? Please make a donation to keep it going! Use it here for free or get on the mailing list for wind for the summer and Mt. Hood snow in the winter. Just click on my photo to donate. The email isn't $99/year. Not $50/year. No, just $12.34 or more gets you on the list for 12 months, and sometimes there are cool prizes. Donate via PayPal/CC by clicking on my happy photo below. Don't PayPal? You can send a check to Temira @ PO Box 841 in Hood River. Thank you for your support, and thank you for trusting my forecast. You guys mean the world to me.
---
Mt. Hood Snow Forecast – 5000′

4a-8a
8a-12p
12p-4p
4p-8p
8p-4a
Today
Tomorrow
The day after
Mt. Hood Snow
I'm looking out my office window at dark, gloomy clouds, which makes it really hard to believe that it's 100% sunny on Mt. Hood. But it is, oh yes it is, and if you can escape the gloom into the sun, I'd highly recommend it. It'll be sunny all day on the mountain, with the free air freezing level (FAF) around 1000′ this morning and 10,000′ this afternoon, with 5000′ temps rising to the upper 30's. Light wind.
Tomorrow starts out 100% sunny again. A few high clouds move in during the afternoon. The FAF will be 10,000′ for much of the day, dropping to 9000′ in the afternoon with light wind early and SW 20 in the afternoon.
Thursday starts off cloudy. As of this morning, models say the snow level will be 7500′ early, dropping to 6500′ in the afternoon. Light sprinkles start around 1pm, and steadier rain moves in around 10pm Expect around 1" of rain Thursday night into Friday morning. Wind will be SW 25 early, rising steadily to SW 40 by 4pm and SW 45-50 overnight.
At this point, it looks like the snow level will drop to around 5500-6000′ on Friday morning. Depending on what time that happens and how much moisture is left, we may or may not get 0-6" of snow on Friday morning. In other words, making a prediction at this point is just plain silly, and we'll have to wait a bit to see what the models say as we get closer!
The general picture in the long range forecast is for rain on Saturday and snow on Sunday and Monday.

Gorge Wind
It's not nuking in the Gorge this morning, but it will be later on. iKite/iWind is reporting 37mph at Rooster and 16mph at Stevenson with a E .11 gradient. The wind will build to 35-45 this afternoon, possibly 40-50. Tomorrow starts with 40-50 and drops to 30-40 in the afternoon. Thursday starts with E 25-30 and fades to light and variable in the afternoon. We'll have west wind at 19-22 on Friday.

2-4-1 Pasta Nights at Riverside / Cebu
Riverside is celebrating 7 years with Chef Mark DeResta! Many remember fondly Mark's old Abruzzo specialties. For Mark's 7-Year Itch at Riverside, he's running a Winter Special: Buy 1 Pasta, Get 2nd Pasta FREE! Valid Sunday – Thursday, 4 pm till closing with 18 of Mark's specialty pasta dishes (gluten-free options too). Available in Riverside and Cebu with Riverside's dinner menu. $5 Kids Menu offered in Riverside. (Not valid with any other offers or on to go orders.) 541-386-4410 for reservations.
Gorge Weather
The Nothing is ruling the Gorge again this morning, with low clouds blocking our view of the sun. I double-checked this by looking at the Timberline webcams, and yep, it's sunny as could be up there. Perhaps we need to invent a cloud tunneler, a machine that could punch holes in the clouds and allow the sun to shine through?
Anyway, expect Nothing all day today with temps in the upper 30's to the low 40's. Expect Nothing for much of the day tomorrow with the Nothing likely breaking in the afternoon, allowing us to see the high clouds that will move in. Temps tomorrow will be right around freezing early and in the upper 30's in the afternoon. No rainbows.
Thursday starts out cloudy with temps right around freezing with temps warming to the low 40's in the afternoon. There might be just enough moisture in the air for the upper valleys and hills to receive a little freezing rain or mist during the morning, but the air is probably going to be too dry at river level. We'll see sprinkles starting around 1pm, with heavy rain overnight. No rainbows.
Friday looks rainy at first and then showery, with a 99% chance of rainbows.

White Sprinter Van of the Day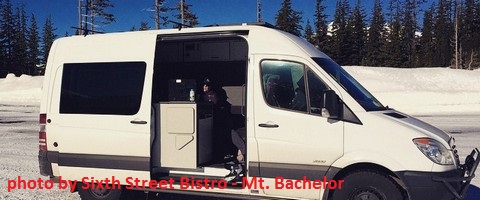 Road and Mountain Biking
I went jogging in Post yesterday afternoon, and it was way too muddy to ride. So please don't, or your local trails organization will have to spend their time repairing trails, rather than building new trails. Speaking of building and trailwork, you may have noticed some work happening on the first section of trail heading up Post Canyon Road? That's private land there, and the (nice) landowners are doing some fire mitigation work and some trail repairs. If you see them in the woods, wave, say hi, and thank them for letting us recreate on their land.


The Clymb: free membership. Cheap gear.
Temira approves. Click to join.
Upcoming Events
Tonight is Tuesday. There are four food events happening tonight: The Solstice Pizza Battle at Springhouse starting at 5:30pm, $12 Prime Rib at Cebu, Two-for-Tuesday at 6th Street, and 2-4-1 pastas at Riverside (see above for your chance to win free pasta).
If you'd like to burn off some calories prior to this, there is pickup touch rugby at the May Street ballfields starting at 5:30, and there's a headlamp trail run at Post Canyon at 6:15pm.
Also tonight, there's an open meeting on the proposal to make Punchbowl Falls a county park (Temira says a big "yes" to this one). That's at 6pm at 601 State Street. The HRATS have a BOD meeting on Thursday at 5:30pm at the Hood River Fire Station.
Have an awesome day today!
Temira