The best snow forecast for Mt. Hood. The best wind forecast for the Gorge.
Support it with a contribution!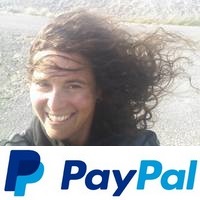 Thank you for using this forecast. Writing it takes 60-120 minutes a day; I can only keep it going with your generous financial support. Make a contribution or subscribe and get it in your inbox with bonus material. What's that cost? Not $99 a year. Nope. Not $49. Contribute $19.99 or more, and you're on the list for a year. People are added to this list on Thursday and Sunday. Thanks for your patience! Click below to contribute and keep the forecast going for everyone, nearly every day.
Credit card payments use this button
Click here to use your PayPal
Venmo: @theGorgeismyGym
Snail Mail: Temira Lital, PO Box 841, Hood River, Oregon 97031
(note: I am not a non-profit entity. The only way to accept credit cards with a user-defined amount is to use the 'donate' button. Thanks for understanding!)

Auto-renewing subscription. New! Awesome!
The Forecast
Mt. Hood Snow Forecast – 5000′

4a-8a
8a-12p
12p-4p
4p-8p
8p-4a
Tuesday
3000′->1500′
Wednesday
1500′->10000′
Thursday
10000′->9000′
Mt. Hood Weather Forecast
It's been snowing on Mt. Hood most of the night, and steady snowfall will continue today. If you're into earning turns on shallow snowpacks, this afternoon is your best shot. Temps warm up on Wednesday afternoon and stay above freezing (minus possible periods of radiational cooling during the nights) all the way through (at least) December 1st. Generally I don't forecast that far out – models aren't accurate at long range – but the signals are very clear from all the models that it's going to get warm and stay warm. Sadly, it seems unlikely that the full slate of ski resorts will be open any time soon.
Let's look at Tuesday. It's a very snowy morning, and will stay pretty darn snowy today. Orographic assistance pulls all the possible snow out of this current cold front. The snow level will be 3000′ this morning, 2500′ this afternoon, and the freezing level will fall to 1500′ under clear sky tonight. Depending on when we start the timer, 0.4" to 0.8" water equivalent (WE) is forecast today; the heaviest snowfall will be early, and will give us 5-9" of high-quality snow. Another 0.1" WE falls tonight, for an inch of powder. Wind will be WNW 35-40 in the morning, WNW 30-35 in the afternoon, and NW 15-20 overnight. That NW component is great for getting as much snow as possible out of a weather system – the only thing better would be a true NW wind.
Wednesday starts out clear. High clouds move in during the afternoon and deepen overnight. The free air freezing level (FAF) will be 1500′ early (850mb temps at -3C), 7000′ in the afternoon (+4C), and 10,000′ overnight (+6C). NO precip. Wind will be NW 15-20 in the morning, SW 5-15 in the afternoon, and WSW 15-25 overnight.
The next system spends Thanksgiving up in Washington, well to the north of us. Slopeside looks cloudy in the morning, clear midday, cloudy in the evening, and drizzly overnight. The FAF will be 10,000′ most of the day. When the precip arrives, the snow level will be 9000′. Models don't agree on precip amounts, but it doesn't look torrential; as of this morning we're looking at 0.1" rain Thursday night and another 0.5" or so on Friday. Wind on Thanksgiving will be WSW 15-25 in the morning, SW 15-30 in the afternoon, and W 45 overnight.
Looking long-range, we see a lot of model spread in terms of precipitation. While there's model spread of about 5C in the 850mb (5000′-ish) forecast, all the spread is above 0C until December 1st, meaning all the precip is going to fall as rain. After that, things look generally cooler, but there's so much noise in the models that it's impossible to give an exact prediction. In the meantime… enjoy the above-normal temps in the lowlands.
Gorge Wind Forecast
Today (it's Tuesday) looks like your best bet for westerlies in the next several days. As we've seen with the last few rounds, the wind will be gusty, up-and-down, and will likely underperform the forecast despite strong offshore high pressure. That said, you could get on the river today! Easterlies are forecast the next couple of days.
Light and variable wind starts off Tuesday. As a cold front swings through and high pressure builds offshore (1028mb), westerlies pick up. By mid-morning, you'll find gusty 22-27 from Mosier to Threemile with drizzle and gusty 10-15 west of Mosier. Models suggest the drizzle will stick around all day in the west, so drive east for better results. And get a move on it – After 1pm, the wind will fade to 17-21. River flow is 101kcfs, river temp is 50F, and high temp forecast is 48F.
High pressure settles in on Wednesday. Head to Stevenson or Rooster Rock for easterlies at 15-20mph. Models do suggest easterlies will pick up to 5-10 from Hood River eastward. Overnight, the wind builds to 30-35mph, but it'll fades overnight. High temp: 45F. Thanksgiving morning starts with E 20-25 at Rooster and E 15-20 at Stevenson. The wind fades, and then it switches. After 4pm, we'll have light westerlies. High temp: 45F.
Coast, Jones, Coast
Done until spring, unless there's an obvious Coast or Sauvie's or Jones day.
Hood River Weather Forecast
Moderate rain this morning transitions to showers midday and light rain this afternoon. Scattered hail is possible this afternoon. Temps will be in the mid 30's early and upper 40's later. Moderate to strong westerlies. 99.99% chance of rainbows and 98% chance of doubles. Wednesday starts with the Nothing cloud and a good shot at frost and freezing fog. Models suggest it will burn off, but that's a definitely "maybe". Temps will be in the low-mid 30's early and mid 40's in the afternoon. Calm wind early. Light easterlies later. No rainbows. Thursday will be partial Nothing early, sunny midday, and cloudy with rain after midnight. Temps will be in the mid 30's early and mid 40's later. Easterlies in the morning. Light westerlies in the evening. No rainbows.
Looking for a complete Columbia Gorge forecast? Looking for more humor in your weather? Obscenities? You're looking for my TATAS: Temira's Awesome Travel Advisory Service on Facebook.
Cycling
FREEZE-THAW ALERT: if you notice that temps were below freezing last night and will be above freezing today, don't ride any trail that's not under a tree canopy. If you do so, you WILL do significant damage. DON'T DO IT! Plentiful rain recently means most tree-covered trails are muddy. Please don't ride them either. If you do, you'll be doing significant and possibly permanent damage. No really, please don't. There are lots of gravel roads and lots of pavement you can ride instead. Enjoy!
Local Events
Please send me information about outdoor or fitness-related events. You probably know about something I don't!
Sprinter Van of the Week!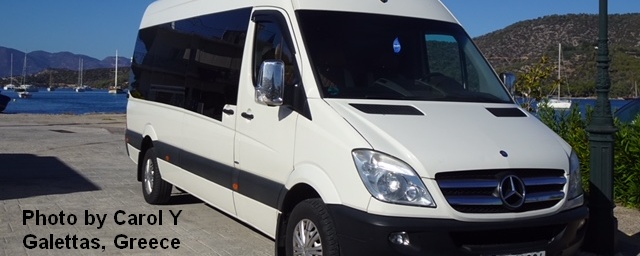 Click here for the Sprinter Van map of the world!!! Have an awesome day!