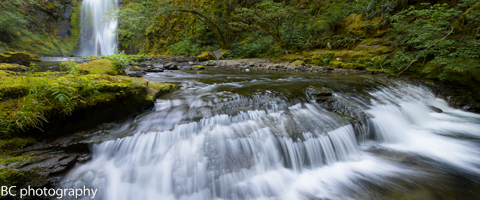 This morning's model run backed way off from yesterday's run, taking away our strong winds and replacing them with moderate wind. This, likely, has to do with a pesky cold front that's hanging around the Oregon coast, destabilizing the atmosphere a bit and allowing the winds to go places other than the surface of the Columbia. That said, we'll still see wind over the next few days. Today starts off with a west gradient of .06 (pdx-dls) and wind in the 10-15 range near Hood River. We may see the wind drop off mid-morning before picking up to 13-16 from Stevenson to Mosier early in the afternoon. By mid-afternoon, we'll see gusty 22-25 from Stevenson to Maryhill. It's likely the wind will be quite up and down near Swell, forcing you to other places for the best conditions. Continued after the chart…
Today's Gorge Wind – these are ranges for the average speed, not a predicted wind range. =)

Your favorite beach
Dawn
Patrol
9am-
11:30a
11:30a-
3pm
3pm-
dusk
Rooster Rock
Get
sunscreen.
Get
tan!
Steven's Locks
LTW
LTW
W 13-16
W 23-26
Hatchery/White Salmon Sandbar (minus a few for Hood River)
13-16
10-13
13-16
20-23
Doug's, Lyle, Rowena
5-10
5-10
13-16
23-26
Rufus, etc.
LTW
LTW
13-16
23-26
Roosevelt, etc.
LTW
LTW
5-10
10-13
Gorge wind forecast, continued…

Wednesday starts off with west 12-15 from Hood River to Mosier. By early afternoon, the wind will pick up to gusty 22-25 from Mosier to Maryhill, with western Gorge cloudiness likely knocking the wind down a few notches, to 12-15, from Stevenson to Mosier. The far eastern Gorge is currently not registered to participate in tomorrow's wind.
---

Donate and keep the forecasts coming
See below for details.
---
Thursday looks a little steadier as this pesky weather system starts to go away. Expect W 12-15 near Hood River early, 21-24 by noon, and 23-26 from Stevenson to Maryhill in the afternoon.
Jones n' Sauvie's beta test forecast… Jones today, 22-25. Tomorrow: 22-25. Thursday: 22-25. Sauvie's today: 13-16. Tomorrow: 13-16+. Thursday: 10-13.
Coast (north/central/south). Today: 15-20/20-25/20-25, W swell 6′ @ 12 seconds. Tomorrow: 25-30/25-30/30-40, W 6 @ 10. Thursday: 20-25/25-30/30-40, NW 5 @ 8.

Support your forecaster, Temira!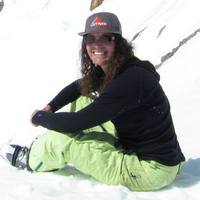 Thank you for using this forecast. Does it save you time, gas money, or help you have more fun in your life? Make a donation! Get your forecast here for free or donate and get on the mailing list for year-round wind forecasts and ski season snow forecasts. Just click on my photo to donate via PayPal or credit card. The email isn't $99/year. Not $50/year. No, just $12.34 or more gets you on the list for 12 months, and sometimes there are cool prizes. Don't PayPal? Send a check to Temira @ PO Box 841 in Hood River. Thank you for your support, and thank you for trusting my forecast.
---
Mt. Hood Snow Forecast
It's going to be a week of spring skiing up on Mt. Hood, and these high overcast skies will make it less likely that the snow surface will refreeze overnight. You can expect high clouds today with light rain overnight. The snow level will be 10,000′, and we'll see approximately .1" of rain tonight. Wind will be S 15 early and light and variable later in the day. Wednesday looks high overcast for much of the day with rain overnight. The snow level will be 10,000′, and we'll see .3-.4" rain overnight. Wind will be SSW 10-15 early and SW 5-10 in the evening. Thursday will probably start off with some sprinkles and turn partly cloudy. The snow level will be 9000′ early and 10,000′ in the afternoon. Light wind.

Random Morning Thoughts
No time for this today. Too much homework and too few hours. Have an awesome day!

Disclaimer required by my grad school program: I am not your therapist. I am your weather forecaster. Take everything I say with a grain of salt, and consult with your actual therapist about your mental health issues.

Gorge Weather Forecast
There's some high overcast stuff going on out there this morning along with a few lingering convective debris clouds. This, likely, is how things will remain all day today. Tonight, however, we may see some sprinkles. Just a few, but some sprinkles, nonetheless. Temps today will be in the low 60's early and the mid 70's in the afternoon. Moderate westerlies. 3% chance of rainbows. Wednesday may see a few sprinkles in the morning, mostly cloudy sky during the day, and some light rain after 7pm. Temps will be in the low 50's early and the upper 60's in the afternoon. Moderate westerlies, 11% chance of rainbows. Thursday looks partly cloudy. Temps will be near 50 early and in the mid 60's in the afternoon. Moderate westerlies. No rainbows.
For weather specifically directed at travel through the Gorge, please visit Temira's Awesome Travel Advisory Service on Facebook.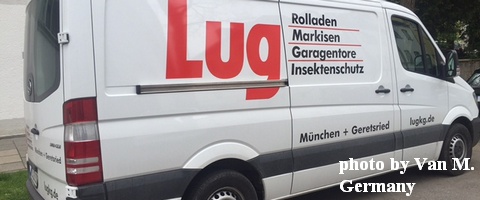 Road and Mountain Biking
The wind forecast has backed off a notch or two for the next couple of days, and that means there will be periods of lighter wind for your road biking please. Mid-morning today looks like light westerlies, and so do Wednesday and Thursday mornings. On the trails, it's a bit dry, but we may get some rain on Wednesday night. For the complete list of current trail conditions, visit the mountain biking page on the TheGorgeismyGym.

Upcoming Events
Today's events all happen this evening. There a free yoga class at Flow at 4:30, pickleball at 5:15 at May Street Elementary, pickup touch rugby at 5:30 at the Hood River marina, and community Zumba at the Parkdale Community Center at 6:30.
Later this week, we have the delta aquarids meteor shower peaking Thursday and Friday with no moon to interfere. The Angela Coe Rainy Day run and walk is Saturday in Cascade Locks, Hood River Valley High School hosts a Tracktown Youth meet on Saturday, and there's a car wash for our local women's mountain bike team, the Dirty Harlots, at Dirty Fingers Saturday.
Have an awesome day today!
Temira

The Clymb: free membership.
Cheap gear.
Temira approves. Click to join.