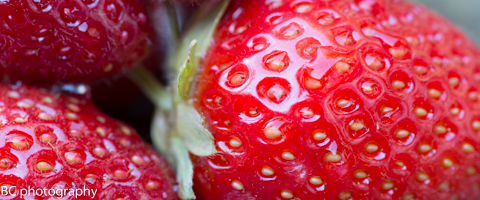 Random Morning Thoughts
I haven't been sleeping all that well lately. I get to sleep just fine, curled up with my monkey and my teddy bear and my furry purple blanket, and then I wake up at midnight or 2:30am or 4am. And I'm awake from then on. It's a little frustrating, because the earlier I wake up, the earlier I want to go to bed the following evening. And going to bed at 5:30pm seems a little silly. Heck, Kaze doesn't even open until 5:30pm, and I want my Mabo Ramen. Anyway, I was getting a bit mad at the part of me that's waking up so early until I realized how peaceful it is in the middle of the night. I guess some part of me really wants to be awake in those peaceful hours. So I'm embracing it: The sky is dark, I keep the overhead lights off, and that enables me to focus on my work in a way I can't focus when there's daylight. I wish I didn't need any sleep so I could work and write and think between midnight and sunrise all the time. It's a peaceful time of day. Try it sometime. And if you're lonely in those dark hours, shoot me a text. I'll be awake.

Thank you for using this forecast!
Click on my photo to support it with a donation.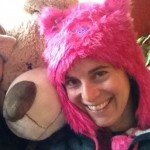 Thank you for using this forecast. Does it save you time, gas money, or help you find more wind, powder, or just plain fun stuff to do? Please make a donation to keep it going! Use it here for free or get on the mailing list for wind for the summer and Mt. Hood snow in the winter. Just click on my photo to donate. The email isn't $99/year. Not $50/year. No, just $12.34 or more gets you on the list for 12 months, and sometimes there are cool prizes. Donate via PayPal/CC by clicking on my happy photo below. Don't PayPal? You can send a check to Temira @ PO Box 841 in Hood River. Thank you for your support, and thank you for trusting my forecast. You guys mean the world to me.
---
Mt. Hood Snow Forecast – 5000′

4a-8a
8a-12p
12p-4p
4p-8p
8p-4a
Today
Tomorrow
The day after
Mt. Hood Snow – snow at 5000', wind at treeline
Looks like we'll see a sunny day on Mt. Hood today with some high clouds in the afternoon and a chance for just a few sprinkles overnight. The free air freezing level (FAF) will be at the surface early, with temps rising a couple degrees above freezing between 5000′ and 9000′ later today. Wind will be light and variable.
Tomorrow starts off cloudy or high overcast with a few sprinkles or wet snow flurries possible during the day, followed by showers overnight. The snow level will be around 8000′ in the morning, dropping to around 5000′ briefly midday before rising to 7000′ in the afternoon. At most, we'll see .1" water value (WV) of sprinkles during the day, followed by .2" WV sprinkles overnight. Wind will be S 10 early and SW 20 in the afternoon.
At this point, Thursday looks rainy. The snow level will be 7500′ early and 6500′ in the afternoon with .6-1.0" WV falling between 4am and 4pm. Another .2" WV falls overnight, possibly leaving a trace of new snow on Friday morning. Wind on Thursday will be SW 25 all day.
Friday looks mostly dry. A stronger system is forecast to come out of the south and hit Mt. Hood with another shot of 34-38 degree rain in the wee hours of Saturday.

Gorge Wind
Once again, it is nuking in the Gorge. I don't keep good track of the windiness of winter, but this seems like a very windy winter so far. Expect east wind at 45-55+ at Rooster all day today. Tomorrow starts with 45-55 at Rooster, dropping to 30-40 in the afternoon. Thursday morning starts with easterlies at 26-30 at Rooster, falling to E 15-18 in the afternoon.

Gorge Weather
I just went outside to check the weather, and it was cold out there. And there was no frost, but there was cloud cover. There was no frost because it's 29 degrees and the dewpoint is 23. At some point above us, the temp and dewpoint match, and that's why there are clouds. In case you were wondering…
Anyway, we'll see the inversion cloud today, likely burning off at some point for a sunny day. Temps will be in the upper 20's early and the low 30's in the afternoon. Clouds move in tonight. No rainbows. The following 48 hours look … interesting…
Wednesday starts off with a combo of Nothing cloud and high clouds. Temps will be in the mid 20's early and the mid 30's in the afternoon. There's a slight chance of a few sprinkles early, but those are unlikely to manifest. A better chance of showers arrives early evening, and some sort of light precip will be falling by 10pm (GFS) or midnight (ECMWF). With the precip hitting in the cold hours of night, a strong east gradient through the Gorge, warm air aloft, and sub-freezing temps predicted for Wednesday night, there's a good chance we'll wake up to a trace of freezing rain on the roads on Thursday. No rainbows Wednesday.
Thursday morning looks very interesting, with temps predicted to be in the upper 20's in the morning with significant precipitation starting between 1am and 4am. Temps are forecast to rise to the low 40's in the afternoon (betcha we don't make it out of the 30's). Anyway, it's touch-and-go at river level for freezing rain, but it's very likely the upper valleys, where cold air is slow to dissipate will see significant ice. With temps predicted to warm above freezing in the afternoon, and all-day rain predicted, rainbow chances stand at 68%.

White Sprinter Van of the Day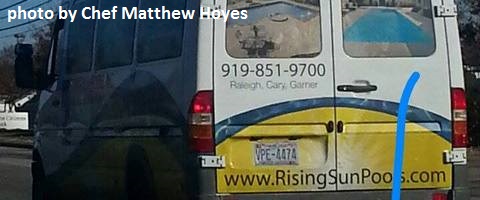 Road and Mountain Biking
It's cold enough outside this morning, sub-freezing, to be exact, that if you ride the mountain bike trails early, they'll still be frozen and awesome. If you ride the road, you will be like the trails: frozen. But I'm sure Marcroft is out there riding still. He's an animal.


The Clymb: free membership. Cheap gear.
Temira approves. Click to join.
Upcoming Events
It's Tuesday night, and you can play pickup touch rugby at the Hood River Marina at 5:30, you can go running with the Tri Club in Post Canyon at 6:15, and you can eat $12 Prime Rib at Cebu from 5pm-9pm. Coming up tomorrow morning, the HR Running Club has a stair/hill/interval workout meeting at 2nd and State at 7am. 45 minutes. Tomorrow night is mellower: you can watch 'This SUP Movie' at the Skylight Theater and you can play ping pong at the Hood River Armory at 5:30. On Thursday night the ski movie "Days of our Youth" plays at Skylight.
Have an awesome day today!
Temira