Random Morning Thoughts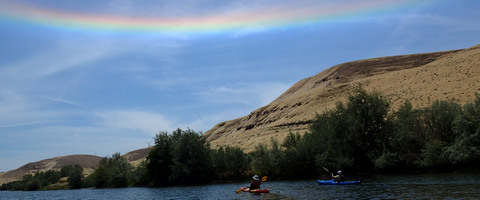 Because I can't think of anything interesting to say today, I'm going to summarize Oregon's laws regarding bicycles on the roads, because I was passed by a pickup pulling a trailer in Odell a couple of days ago while I was in the middle of the lane clearly signaling a left turn. And yesterday a (very kind) gentleman passed a bike going uphill on a blind corner, double-yellow line, while I was coming down the other lane, which could have been very bad, but luckily I don't go fast down 16% grade hills because I'm scared of breaking spokes and hitting gravel.
So, here are the laws, from Swanson, Thomas, Coon and Newton in Portland: Bicyclists may occupy an entire lane or ride two abreast as long as they are not "impeding the normal flow of traffic". Cyclists riding at less than the normal speed of traffic must ride as far to the right as possible except 1) when passing 2) when making a left turn 3) when necessary to avoid hazards and 4) when the road is too narrow for a bike and another vehicle to travel safely side-by-side. When a vehicle is passing a bike at faster than 35mph, the vehicle must leave enough room to miss the cyclist if he/she fell over into the traffic lane. At lower speeds, vehicles must leave a "safe distance".
These are Oregon laws (ORS 814.***), not suggestions. Knowledge is power.

Thank you for using this forecast!
Please donate to support it!
Thank you to everyone for using this forecast. Does it save you time, gas money, or help you find more wind, powder, or just plain fun stuff to do? Please consider making a donation to keep it going! Use it here for free or make a donation and get on the mailing list for wind for the summer and Mt. Hood snow in the winter. It's not $99/year. Not $50/year. No, just $12.34 or more gets you on the list for 12 months. Do it via PayPal/CC by clicking on my happy photo below. Don't PayPal? You can send a check to Temira @ PO Box 841 in Hood River. Thank you for your support, and thank you for trusting my forecast. You guys mean the world to me.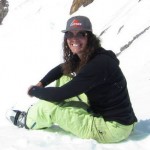 ---
Gorge Wind
First thing in wind news today is the Gorge Windsurfing Awards. Nominate people for "most stoked", "biggest air (the Dale Cook award)", "most selfless", "grom of the year", and "Gorge windsurfer of the year". You can submit your nominations here.
Second thing: If you picked up Mark Frost's black Oakley's at the Cross-Channel Swim yesterday, please let me know and I will get them back to him.
It's a partly cloudy start this morning with a big wall of marine clouds sitting west of Hood River and gradients at .07 (pdx-dls) and .02 (dls-psc). With the clouds pushing past Hood River, it's going to be gusty this morning at Swell. Your best wind early will be a little further east, at Mosier. Anyway, expect 14-17 this morning, picking up to 17-21 by midday, filling in at Swell if the clouds burn back, and being windiest from Hood River to The Dalles if the clouds don't move.
The big picture changes this afternoon as a front moves in, bringing high clouds and bigger gradients. Expect the wind to back off west of Mosier and pick up to gusty 26-30 east of Mosier, probably steadiest, and definitely strongest, at Avery, Maryhill, and Roosevelt. We may see periods of 30-35 this afternoon, so bring your small gear, just in case.
Tomorrow starts off with another big marine push, and then we'll see high pressure build in during the afternoon. Expect 15-18 east of Hood River early, with the wind dying in the desert and picking up to 21-24 in the afternoon from Stevenson to Doug's.
Thursday sees strong high pressure build across the PNW and a heat low building along the coast. That will turn the wind offshore. Expect easterlies at 13-16.
Out on the coast today, expect this (north/central/south): light/light/30+, NW 5@9. Tomorrow: light/15-20/30+, NW 9@9. Thursday: 15-20/25-30/25-35, NW 5@9.

Today's Gorge Wind – these are ranges for the average speed, not a predicted wind range. =)

Your favorite beach
Dawn
Patrol
9am-
11:30a
11:30a-
3pm
3pm-
dusk
Rooster's Rocks
wrong
day
for
this
sport.
Steven's Locks
light
8-11
8-11
light
Hatchery/White Salmon Sandbar (minus a few for Hood River)
14-17
17-21
24-28
10-13
Doug's, Lyle, Rowena
8-11
15-18
24-28
20-23
Rufus, etc.
8-11
15-18
26-30+
26-30
Roosevelt, etc.
8-11
15-18
26-30+
26-30
Temira's sail: 35-40: 2.9 / 30-35: 3.2 / 26-30: 3.5
23-26: 4.0 / 20-23: 4.5 less than 20: something bigger!
Tonia's kite: 35-40: 4m / 30-35: 4-6m / 26-30: 5-7m
23-26: 7-9m / 20-23: 8-10 / 15-20: 10-12 / 10-15: 13-15.
Advertising Worth Reading
Stoked Roasters on the Hood River Waterfront

WAKE UP RIGHT. STOKED ROASTERS is all about premium coffee to kick start your day in a positive way. Our roasts are packed with good vibes by awesome people who love to be outside as much as you. So go ahead and send it…we got your back. Meet the day and be STOKED! #stokedroasters #getstoked
Gorge Weather
There's a heck of a marine push this morning, with the clouds making inroads past Hood River. Those clouds will burn off a bit, and then a front will move in this afternoon bringing more clouds of a different variety and a chance of sprinkles. Rainbow chances today in Hood River are 7%. Temps will be in the low 60's early and mid 70's in the afternoon.
Tomorrow starts with another wall of marine clouds, but those will burn off in the afternoon. Expect temps in the mid 50's early and mid 70's in the afternoon. Thursday looks sunny with temps in the low 50's early and low 80's in the afternoon.

White Sprinter Van of the Day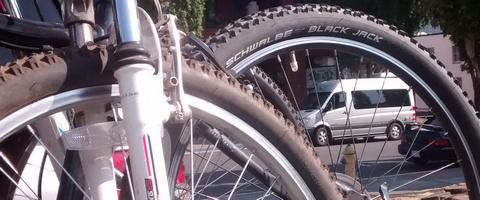 Road and Mountain Biking
No news to report in dirt land. No news to report in pavement land. If you would like to pick up an Ellen Dittebrandt memorial t-shirt to support finishing the missing section of the Historic Columbia River Highway Trail, you can do so here.


The Clymb: free membership. Cheap gear.
Temira approves. Click to join.
River Levels / Cheezburger update
The John Day Dam is reading 72-97kcfs. The Dalles Dam is putting out 101kcfs. The White Salmon is at 1.8′. If you plan on running the White Salmon yourself, remember that there is a riverwide log about 150 yards below Cave Wave. The Columbia River is 72 degrees. Cheezburger – he's been so quiet lately. Must be because he has a nice girlfriend.

Events – email me if I've missed any outdoor-related events
If you want to play this evening, there's pickup touch rugby at the Hood River Marina at 5:30. Mayer Park hosts triathlon practice with the Hood River Tri Club at 6:15. There's also a downriver whitewater kayak race on the Whtie Salmon, leaving Husum at 6:30.
And if you just want to chill out tonight, there's outdoor music at the Ruins at Springhouse, free if you get there by 7pm.
If you're around this weekend, Cascade Locks is hosting Pacific Crest Trail days, with all sorts of gear demos and other fun stuff on Friday, Saturday and Sunday. On Sunday, Skibowl is hosting the 4 Hours of Downhill Mountain Biking Race and Hood River has the Rural Rampage bike race, benefitting the Midldle School and High School. The Hood River Waterfront Park is finally done, and there's a party to celebrate that at the Park on Sunday Evening, so start planning your picnic now.
Have an awesome day today!
Temira