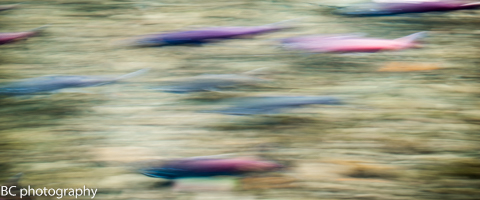 The Mt. Hood forecast, for maybe the first time this year, is starting to look very, very interesting. My fingers are crossed that the predictions offered up by the current model run hold true. If they do, the last weekend of ski season at Meadows will likely have the biggest dump of the year. Continued after the chart…
Mt. Hood Snow Forecast – 5000′

4a-8a
8a-12p
12p-4p
4p-8p
8p-4a
Today
4000'–>6000'
Tomorrow
6000'–>5000'
The day after
5500'-6000'
But let's start with today. Expect light snow flurries all day today, followed by the potential for heavier snow or mixed precipitation tonight, depending on where the heaviest bands of moisture track. The snow level will be 4000′ this morning and 6000′ after 5pm. We'll see trace amounts of light snowfall during the day today, followed by .3-.6" water value (WV) tonight. With the snow level forecast to be around 6000′, it's likely we'll see mixed precip tonight, for 1" of new snow at best. Wind today will be SE 30 this morning, fading to light and variable (LTV) this afternoon.
Tomorrow starts off with (most likely) light mixed precip or (less likely) light snowfall and a few sunbreaks, becoming just-plain-cloudy in the afternoon. The snow level will be 6000′ early, falling to 5000′ by noon and holding right there for the rest of the day. No accumulation. Wind will be WNW 5-10 early, picking up to NW 15 by noon and NW 20 in the evening.
Thursday looks partly cloudy. The free air freezing level will be 5500-6000′. Wind will be LTV.
Things get interesting Friday night, when models show a series of strong, cold, and wet systems hitting Mt. Hood. At this point, models predict 2" water value with the snow level at 5000′ or less. So, as of right now, the weekend holds the potential for 1-2 feet of new snow. If this happens, it will be the biggest snowstorm of the season, right at the end of the season.

Donate and keep the forecast going!
(contribute to Temira's grad school, bike repair and coffee fund)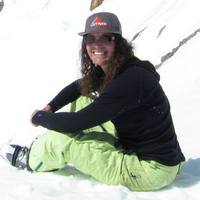 Thank you for using this forecast. Does it save you time, gas money, or help you have more fun in your life? Make a donation! Get your forecast here for free or donate and get on the mailing list for year-round wind forecasts and ski season snow forecasts. Just click on my photo to donate via PayPal or credit card. The email isn't $99/year. Not $50/year. No, just $12.34 or more gets you on the list for 12 months, and sometimes there are cool prizes. Don't PayPal? Send a check to Temira @ PO Box 841 in Hood River. Thank you for your support, and thank you for trusting my forecast.
---
Gorge Wind
We haven't seen much east wind lately, but there's some out there this morning. Rooster's in the mid 20's and Steven's Locks is in the upper teens. You'll have time to sneak in a session today before the wind fades, I'm pretty sure. If you don't mind occasional raindrops, you'll find easterlies all day, slowly fading to 13-16 this afternoon.
As an upper low moves from the Pacific Ocean into California tonight (hopefully bringing them some rain), we'll see the Gorge wind turn from east to west. Expect W 11-14 through much of the Gorge to start the day, followed by afternoon westerlies at 19-23 from Mosier to Doug's. Models suggest beaches further west and further east will have lighter wind, perhaps 10-13 or less. Expect westerlies at 5-10 or less on Thursday.

Random Morning Thoughts
A friend of mine sent me an email last night letting me know that the "Post n' not-penis" bike ride was on. I chuckled. Body parts and the words that name them are still giggle-inducing for me, even though I'm older than 6. We emailed back and forth a bit this morning, making each other laugh. And this reminded me of something a gal named Darla once said to me: "If you're not old enough to act immature and not be embarrassed about it, you need to grow up."
In other words, if you're feeling shame and feeling self-conscious about harmless silliness, you need to take a look at what's going on within your mind. It's okay to be silly. It's healthy to be silly. Laughter is good for you, and so are giggles, even if they're induced by saying the word "penis". Have a good day!

Gorge Weather Forecast
It's cloudy outside my house this morning, and the cloudy conditions will continue all day long, with a chance of some sprinkles tonight, maybe even a very slight chance of a few sprinkles during the day. Temps will be in the upper 40's early and the low 60's in the afternoon. Light E wind. 2% chance of rainbows. Tomorrow looks cloudy with a few sprinkles possible and some sunbreaks in the afternoon. Temps will be in the low 40's early and the low 60's in the afternoon. Light W wind, 9% chance of rainbows. Thursday looks partly cloudy with plenty of sun. Temps will be in the low 40's early and mid 60's in the afternoon. Light wind. No rainbows. Starting Friday afternoon, we'll see 48 hours of cool, wet weather.

White Sprinter Van of the Day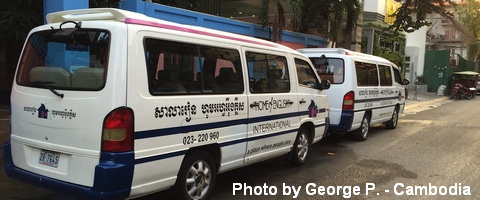 Road and Mountain Biking
It seems like our trails are in pretty good shape right now. If you'd like to ride the higher elevation trails (or roads) I'm going to suggest you do it now, right now, because we're looking at the possibility for lots of snow down to 4000′ or less this weekend. Also, I got an email from Ocean Frog saying that the Post and Pint and Post and Pinot mountain bike rides have started for the year at Dirty Fingers. As for road riding, today looks nice – light east wind. Tomorrow brings moderate westerlies. Thursday looks very nice: light wind, partly cloudy sky, and temps in the 60's.


The Clymb: free membership. Cheap gear.
Temira approves. Click to join.
Upcoming Events
Coming up today, there's community yoga at Flow at 8am. There's pickup touch rugby at the May Street ball fields at 5pm, and there's a trail run at Post Canyon at 6:15pm. If you want to meditate with a group of nice folks and some Theravada Buddist monks, you can do so at Yoga Samadhi at 6:30pm. Following all that, you can eat Prime Rib at Cebu for $12 from 5pm-9pm. Looking ahead to tomorrow, there's the women's Post n' Pinot mountain bike ride at Dirty Fingers at 5:30. There's Aikido at Trinity at 5:30. There's ping pong at the Armory at 5:30. Friday night at Dirty Fingers, starting at 5pm is the Fungasma fundraiser for our women's mountain bike racing team, the Dirty Harlots.
Coming up Saturday, it's the Team Sophie breast cancer fundraiser run. Meet at 10 Speed at 9am for a 4 mile jog to benefit this lovely lady. Saturday is also the Hard Pressed Cider Festival in Hood River and the Ski to Defeat ALS fundraiser at Mt. Hood Meadows. Coming up Sunday, Big Winds has a free standup paddle demo at the Waterfront Park from 1pm to 4pm, and there's a "Know your soil" workshop at Grow Organic from 1pm to 3pm.
Have an awesome day today!
Temira