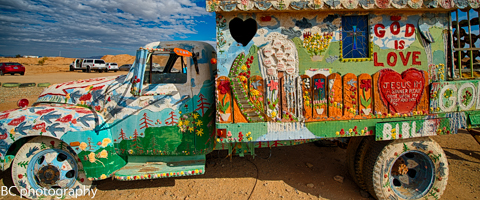 As we sit under the influence of an upper level low the next few days, the wind will be up-and-down, variable, and difficult to predict. Wandering rain bands and areas of atmospheric instability are contributing to the messy forecasting situation. That said, we are starting off with moderate west gradients this morning .05 (pdx-dls) and .04 (dls-psc) with wind in the upper single digits to low teens. Continued after the chart.
Today's Gorge Wind – these are ranges for the average speed, not a predicted wind range. =)

Your favorite beach
Dawn
Patrol
9am-
11:30a
11:30a-
3pm
3pm-
dusk
Rooster's Rocks
wet
sand
no
tan
Steven's Locks
LTV
LTV
5-10
5-10
Hatchery/White Salmon Sandbar (minus a few for Hood River)
5-10
5-10
10-13
10-13
Doug's, Lyle, Rowena
10-13
10-13
15-18
21-24?
Rufus, etc.
13-16
13-16
15-18
21-24?
Roosevelt, etc.
13-16
13-16
13-16
13-16
Gorge Wind forecast, continued…
Expect gusty and unreliable W 13-16 this morning east of Mosier. Models suggest we'll see a bump to 21-24 this afternoon from Rowena to Celilo, but I'm not sure I'm buying it given the cloud coverage and forecast for continued rain. Keep an eye on the radar image and satellite to see if it clears up out there, a good sign for better wind. Otherwise, make other plans today.
We'll still be under the influence of that pesky low pressure system tomorrow, setting us up for another not-so-windy day. Expect up-and-down 10-13 through the whole Gorge for much of the day tomorrow. Thursday looks light and variable to start with 10-13 in the afternoon. Thursday's wind will be focused from Stevenson to The Dalles.
If models are correct about Friday and Saturday, we'll be temporarily in a setup more conducive to Gorge wind: offshore high pressure, inland low pressure and sunshine. Models currently predict 28-32 on Friday. Given the long-range pattern of cooler, wetter weather, this could change. So let's just keep an eye on Friday and see what the models say over the next 48 hours.

Thank you for using this forecast. Support it by subscribing!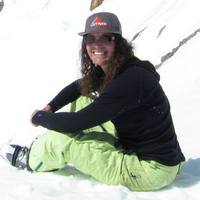 Thank you for using this forecast. Does it save you time, gas money, or help you have more fun in your life? Make a donation! Get your forecast here for free or donate and get on the mailing list for year-round wind forecasts and ski season snow forecasts. Just click on my photo to donate via PayPal or credit card. The email isn't $99/year. Not $50/year. No, just $12.34 or more gets you on the list for 12 months, and sometimes there are cool prizes. Don't PayPal? Send a check to Temira @ PO Box 841 in Hood River. Thank you for your support, and thank you for trusting my forecast.
---
Mt. Hood Snow Forecast
Nothing to say here today.

Random Morning Thoughts
A friend of mine just asked his wife for a divorce, and another friend of mine just broke off her engagement. I am so amazed by the courage of my friends. It takes bravery to say, "This isn't working and I can find the relationship I deserve." It takes a lot of strength to jump from the safety of a relationship to the chaos of the dating pool. My friends are incredible.
This generalizes to the rest of our lives, of course. Walking away from one thing to try another, whether it's a relationship, work, a friendship, the place you live, or anything else, is difficult. Choosing something new means letting go of something old, perhaps something dear to the heart. There is often grief in choices, even in small choices like this one: chocolate or vanilla ice cream?
But, change brings growth, change fosters increased strength and resiliency. Change creates new opportunities. So, I applaud my friends in their courage, and I stand with you in your attempts to create change for the better in your world.

Gorge Weather Forecast
We've been sitting under a steady band of rain for the last 12 or 18 hours, and this is a rare and amazing thing for this time of year. So far this May, we've had .99" of rain, more than double the monthly average. And according to , Cliff Mass, we're locked in this weather setup for a while.
Expect steady rain this morning and showers this afternoon. Temps will be in the upper 40's early and the upper 50's in the afternoon. Light to moderate wind. 23% chance of rainbows. Showers continue tomorrow, decreasing in the afternoon. Temps will be in the low 50's early and the low 60's in the afternoon. Light wind. 82% chance of rainbows. Thursday will likely start off partly cloudy. The less cloudy it is and the warmer it gets, the better chance for thunder and lightning in the afternoon. Light wind. 49% chance of rainbows.

White Sprinter Van of the Day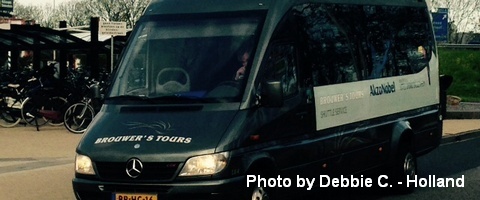 Road and Mountain Biking
Well… that's a lot of rain for May. And that means Post has about a 99% chance of being too muddy to ride today. Whoopdee might be okay, having started off less wet, and Syncline will be okay, most likely. But then again, it's raining, and not many of you are going for a ride. Something else to keep in mind: there's fresh snow at 5000′. Not a lot, but the higher you go in elevation today, the chillier and snowier you're going to be. Speaking of high elevation trails, 450 is open with three trees down, High Prairie is open. Gunsight is NOT OPEN. In road biking news, it's wet. Sounds like a gravel bike kind of day today…


The Clymb: free membership. Cheap gear.
Temira approves. Click to join.

I love road biking, and if you're reading this, you do too. The Mt. Adams Country Bike Tour is the best. You'll ride beautiful, remote, quiet, traffic-free roads. And you'll do it with support, a nice touch for 50+ mile loops through the woods or farm country. Combine the loops to make a century route that gets most of the climbing done early. Get signed up before the 1st of June, and it's only $55. There's also a short 11-mile Family Fun Ride. All proceeds support the Trout Lake schools, grange, and fire department. Click the headline above to go to the website and register.
Upcoming Events
Tonight's events include pickup touch rugby at the Hood River Marina at 5pm. There's community yoga at the Mosier Senior Center at 7pm, and there's triathlon practice, with a 500 yard swim, 2 mile run, and 7 mile bike ride, at Mayer Park in Rowena at 6pm. Tonight at 6:30, you can meditate with the monks from Pacific Hermitage at Yoga Samadhi in White Salmon.
The Hood River County Recreational Trails Committee meets tomorrow at 5 at the OSU Extension office, and if you'd rather ride than sit in a meeting, tomorrow's the women's Post n' Pinot ride and Thursday's the race-pace Post n' Pint ride. Both rides leave Dirty Fingers at 5:30.
This Saturday is crazy busy. There's the Color Dash 5k in The Dalles, there's the Gorge Cup windsurfing race at the Event Site, the Gotta Regatta cardboard boat race is at Horsethief Lake, it's Riverfest in Maupin, the Mt. Adams Equestrian Endurance Race takes place in Trout Lake, there's the Stevenson to Carson Ridge Run, and there's a free youth fishing clinic at Middle Fork Pond in Parkdale. Windance has a swap meet on Sunday morning.
And finally, if you are interested in raising goats, the Goat Academy takes place in Goldendale on Saturday.
Have an awesome day today!
Temira