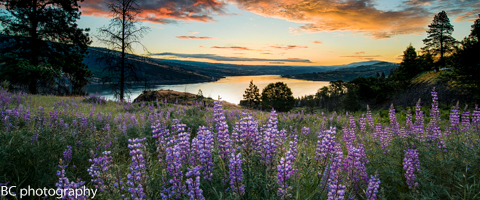 Today is your day for fresh snow on Mt. Hood. We'll see flurries early with rapidly clearing sky and rapidly decreasing wind today, with sun by afternoon. No more snow accumulation. The freezing level will be around 4500′ all day. Wind will be NW 30 early, falling to light and variable by noon. Continued below the chart…
Mt. Hood Snow Forecast – 5000′

4a-8a
8a-12p
12p-4p
4p-8p
8p-4a
Today
6500-5500'
Tomorrow
5000–>4000'
The day after
10,000'+
Tomorrow looks warm. The free air freezing level (FAF) will be 10,000′ early, rising to 12,000′ in the afternoon. It will be clear in the morning with high clouds possible in the afternoon. Temps at 5000′ will rise to 50 degrees. Wind will be SW 15 mph all day. Ditto for Thursday and Friday with slight changes to wind direction and less clouds both days.

Thank you for using this forecast!
Click on my photo to support it with a donation.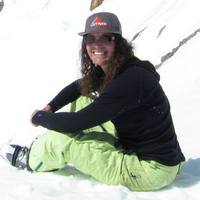 Thank you for using this forecast. Does it save you time, gas money, or help you find more wind, powder, or just plain fun stuff to do? Please make a donation to keep it going! Use it here for free or get on the mailing list for wind for the summer and Mt. Hood snow in the winter. Just click on my photo to donate. The email isn't $99/year. Not $50/year. No, just $12.34 or more gets you on the list for 12 months, and sometimes there are cool prizes. Donate via PayPal/CC by clicking on my happy photo below. Don't PayPal? You can send a check to Temira @ PO Box 841 in Hood River. Thank you for your support, and thank you for trusting my forecast. You guys mean the world to me.
---
Gorge Wind
There's a bit of west gradient this morning, enough that we should see westerlies at 12-15 through the whole Gorge this morning, fading to 5-10 or less this afternoon. Tomorrow looks like east 35-45. Expect light and variable wind on Thursday and E 30-40 on Friday. Looking way ahead, high pressure builds off the coast on Saturday for the potential for W 23-26, strongest near Hood River with N 20-25 at the central coast and N 30-35 at the south coast. Hmmm….

Random Morning Thoughts
I do a lot of baking. I've been baking since I was about 5 years old, so it comes naturally to me. I do a lot of cooking too – I was a line cook for 10 years (hence the pottymouth), and I enjoy good food. Of all the things I can cook, and all the things I can bake, there's one that generates more excitement than any other: homemade marshmallows.
I'm serious.
People freak out when they learn you can make your own marshmallows. They are super easy and super fun to make, and they're a great project for you and your kids. Or just for you. Here's just one recipe. I like to substitute honey for part of the corn syrup. More delicious that way. The best part about making your own marshmallows is that you get to eat warm marshmallow fluff halfway through. Yum.
And yes, I just ate a couple marshmallows that I made two days ago. That's what inspired this. Enjoy.

Gorge Weather Forecast
It's a partly cloudy morning in the Gorge with just a few sprinkles. Temps will be in the low 50's all day today with increasing sunshine. Tomorrow will start with the Nothing, but it will probably break up in the afternoon. Temps will be in the low 40's early and the mid 50's in the afternoon. As of right now, Thursday looks partly cloudy, becoming sunny, with temps in the low 40's early and the UPPER 50's (sorry, kinda excited here) in the afternoon. Repeat that weather on Friday and Saturday.

White Sprinter Van of the Day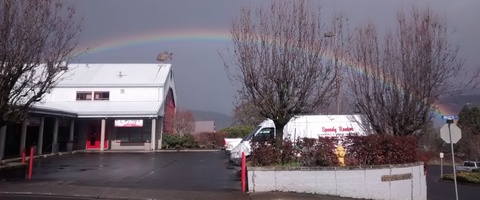 Road and Mountain Biking
After yesterday's soaking, every mountain bike trail in the Gorge is going to be muddy. But it's warm out, and that means that the roads will dry out later. Combine 50+ degrees with a forecast for decreasing wind, and you have a nice day for a road ride. At this point, Thursday looks insane for road biking: forecast high of 57 degrees, warmer up higher, and light and variable wind. You look too sick to go to work on Thursday. Oh yeah, before I forget, Nick H. rode Lost Lake road two days ago, and it was clear of snow to the campground.
Syncline should also be fantastic. Speaking of Syncline, the flowers are out, and so are the ticks. Lots and lots of ticks. Speaking of flowers, the best place for those is Columbia Hills. Anyone been out there to see if the flowers are going off yet?


The Clymb: free membership. Cheap gear.
Temira approves. Click to join.
Upcoming Events
Tonight is Tummy Tuesday with $12 prime rib at Cebu, Two-Fer-Tuesday at 6th Street, and 241 pastas at Riverside. Coming up tomorrow night, there's pickup rugby at 5pm at the May Street ball fields, community yoga at 5pm at the Mosier Senior Center, and the tri club's headlamp trail run in Post at 6:15pm. Tomorrow night is ping pong at the Hood River armory at 5:30, Aikido at Trinity Natural Medicine at 5:30 and kayak polo at the Hood River pool at 8pm.
Have an awesome day today!
Temira