The best snow forecast for Mt. Hood. The best wind forecast for the Gorge.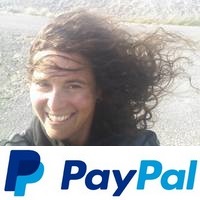 Thank you for using this forecast. Like it? Find it useful? Support it (and me!) by sending some cash my way. What's it cost to support me and get the email version? Not $99 a year. Nope. Not $49. Just $19.99 or more gets you a year. People are added to this list on Thursday and Sunday. My day job is crisis mental health, and I don't have time on other days. Thanks for your patience! Click below to contribute. Thank you!!
| | |
| --- | --- |
| | |
| | Auto-renewing subscription. Easy. Awesome. Set and forget! |
Thank you for contributing and keeping this forecast going! Not ready to subscribe?
No problem – please share this forecast with all your friends too! I appreciate your support!
The Forecast
Mt. Hood Snow Forecast – 5000′

4a-8a
8a-12p
12p-4p
4p-8p
8p-4a
Tuesday
2500′->3500′
Wednesday
3500->4500′->1500′
Thursday
1500′->2000′->1500′
Mt. Hood Snow Forecast
We've got a couple of sunny days to suffer through (kidding about the suffering!) before we plunge back into an extended period of winter. Starting Friday, significant snowfall is forecast for Mt. Hood. If you're looking for storm skiing and powder riding, Friday's your best bet. Saturday's got some sun in the forecast. Add in all the snow that'll fall the two days prior, and you have a recipe for a very, very busy day on Mt. Hood.
Let's look at Tuesday. We've got a forecast of sun all day. The free air freezing level will be 2500′ in the morning, 4000′ in the afternoon, and back to 3500′ overnight. Wind: E or ENE 10-15 for the 24 hour period. Wednesday will be sunny during the day and snowy overnight. The snow level will be 3500′ in the morning, 4500′ in the afternoon, and it'll fall to 1500-2000′ overnight. About 0.2-0.3" water equivalent (WE) is forecast overnight for 2-3" new snow. Wind: E 10 in the morning, WNW 25 in the afternoon, and W 25-30 overnight.
Thursday will be mostly cloudy to start with snow from mid-morning on. The weather turns stormy in the evening. The snow level will be 1500-2000′ in the morning, 1500" in the evening, and 0-1000′ overnight. About 0.4" WE is predicted during the day. Call that 4-6" of powder. Overnight, another 0.5" is forecast. Orographic assistance nudges that upwards to 5-7" powder. Wind: W 30 in the morning, SW 15-25 early afternoon, and W 35-40 in the evening.
Heavy snow continues all day Friday with stormy conditions and a very low snow level. Given instability, we're probably going to see periods of graupel mixed in with the falling powder. The snow level will be 0-1000′ all day long falling to 0′ under clear sky after midnight. about 0.7" WE is forecast during the day for 7-9" of pow-pow. Overnight: another 0.4" WE. Wind will be W 35-40 in the morning. The current forecast is for WNW 40 in the afternoon. That could affect lifts. The wind drops to NW 20 overnight.
Flurries and sunbreaks are forecast for Saturday. With tons of snow falling in the two days before, we have a recipe for full parking lots at all the resorts and snow parks on Saturday. Make plans now to take a bus, carpool, or hitchhike. Sunday's forecast is for light snowfall, but that's a long ways out and could change. Speaking of a long ways out, models keep the weather cool for the next couple of weeks. Good. Keep shredding, everyone!
FORECAST SPONSORED BY / AWESOME COMPANIES TO SUPPORT
Gorge Wind Forecast
Easterlies today are followed by several days of cold westerlies. Tuesday starts with very light east wind or light/variable wind all through the Gorge. By mid-morning, easterlies pick up to 15-20 at Stevenson and 20-25 at Rooster. Afternoon wind drops to 10-15 at Stevenson and 15-20 at Rooster. River flow readings are 80-84 kcfs this morning, river temp is 42F, and high temp forecast is 57F. Wednesday starts with easterlies at 5-15 in the usual east wind zones. The wind goes calm for a couple hours mid-morning. Afternoon wind switches directions; you'll have gusty westerlies at 15-18 from Stevenson to The Dalles. Rain starts around 5pm. High temp: 61F.
Head east Thursday afternoon for a shot at stronger westerlies. The morning starts with rain and light/variable wind to The Dalles with gusty 17-20 east of The Dalles. As a front swings through in the afternoon and offshore high pressure builds, there will be a few hours of gusty 25-29+ from Stevenson (rainy – actually rain all the way to Biggs) to Arlington. High temp: 50F. Friday looks like 21-24 in the far eastern desert – it'll be raining in the western Gorge on and off all day.
Jones, Sauvie Island, Coast – Done for the Season
Hood River Weather Forecast
Partly cloudy sky sticks around all day. Temps will be in the low 30's early and upper 50's later. Easterlies. No rainbows. Wednesday will be partly cloudy, then cloudy, then rainy in the evening. Temps start in the upper 30's and rise to 60ish. Calm wind early. Light westerlies later. 11% chance of rainbows. Thursday will be showery all day with hail, graupel, and snain all possible. Temps will be near 40 in the morning and 50 in the afternoon. Moderate westerlies. 99% chance of rainbows. Ditto on Friday with a higher chance of those semi-frozen or frozen precip types and cooler temps.
Looking for a complete Columbia Gorge forecast? Looking for more humor in your weather? Obscenities? You're looking for my TATAS: Temira's Awesome Travel Advisory Service on Facebook.
Local-ish Events

Please let me know of outdoor-related local-ish events. If you don't tell me, I don't know!
The Meadows Strava Nordic race started 3/17. April 2nd is an end-of-season party at Meadows Nordic. April 15th at 10am is the "Run with the Wild 5k" fun run to support the Wildland Firefighter Foundation.
Regular weekly events: NK Studios in Bingen has a donation-based yoga class at 7:30am every Tuesday. Ferment's Tuesday night 4-mile walk/run is at 6pm. There's meditation with monks at 5:15pm (an hour) and 6:30pm (30 minutes plus a talk) at Yoga Samadhi in White Salmon. At 7:15am on Wednesdays, there's a run from the White Salmon Bakery. At 7am on Friday morning, there's a run from Pine Street Bakery. On Fridays at 2:30pm, there's a free meditation and stretching class at Yoga Samadhi. On Saturday at 9am, there's a by-donation outdoor group fitness on the 2rd floor deck about Ferment Brewing. There's a weekly group paddle to the Event Site on Sunday at 11 am followed by a free pint at the fire pit at Ferment. That's the "Paddle n' Pint". Also: Wednesday Paddle Sprints at the Event Site at Noon.
Cycling
Many of the trails will be muddy with the exception of Syncline. Please avoid the muddy trails (Hospital Hill, Whoopdee, Post) – if you ride them, you'll do major damage and ruin the next person's ride.. You might be able to ride the Deschutes or Klickitat trails or Syncline, but you'll be most successful on gravel. If it was below freezing the night before your ride, don't ride trails that are exposed to the open air. Those trails will have freeze-thaw conditions, and you'll do major damage. Consider gravel riding! If you're parking at Post Canyon, you will need a parking pass. Those can be purchased at many local shops or online.
Sprinter Van of the Week!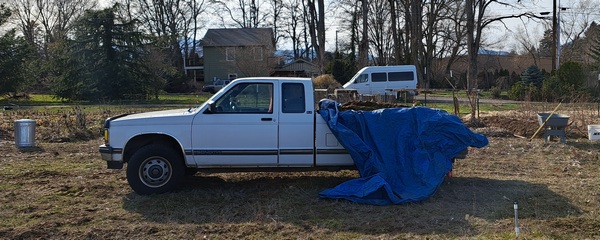 Click here for the Sprinter Van map of the world!!!
Have an awesome day!