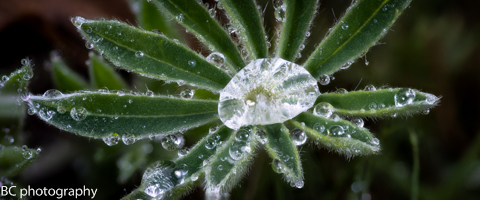 The temps on Mt. Hood at 6am were lower than the model forecasts by a few degrees, but everything is pointing toward a warmup today. The snow level will be around 5000′ this morning, rising to 6000′ by 10am and 7000′ this afternoon, dropping to 5500′-6000′ on Wednesday morning. We'll see .6" water value (WV) between the time the precip hits (before 7am) until 4pm. That may start as snow, but will quickly switch to rain. We'll see another .8" WV between 4pm today and 4am tomorrow, and that's gonna fall as rain with maybe a few snowflakes at the end. Wind today will be SW 20 early, rising to SW 40 in the afternoon and evening. Continued after the chart.
Mt. Hood Snow Forecast – 5000′

4a-8a
8a-12p
12p-4p
4p-8p
8p-4a
Today
5000′->7000′
Tomorrow
6000′->2000′
The next day
2000′
Mt. Hood Snow Forecast, continued…

Tomorrow, Wednesday, starts off with mixed precip and switches to snow midday, or perhaps in the afternoon. The snow level will be 5500′-6000′ early in the morning, dropping to 5000′-5500′ around 10am and falling to 4000′ by noon and 2000′ in the evening. We'll see .4" WV between 4am and 4pm, most of which will fall before noon, for 1-3" of new snow. We'll see flurries in the evening and clear sky overnight. Wind tomorrow will be SW 20 early, SW 35 midday, WNW 40 in the afternoon and W 35 overnight.
---

Donate and keep the forecasts coming
See below for details.
---
Thursday looks clear to start, cloudy by mid-morning, with snow falling after noon through Friday morning. The snow level Thursday will be 2000′ all day. We'll receive .4" WV between noon and 4pm, for 3-5" of new snow. We'll get another .6" WV between 4pm Thursday and 4am Friday for 5-7" of new snow. Wind Thrusday will be W 25 in the morning, turning to S 15 midday and SW 30 in the afternoon and evening.
The long rain forecast suggests clear sky during the day Friday, snow switching to rain Friday night with rain likely Saturday. Another round of precip is forecast for Sunday morning with the snow level at 5000-5500′.

Support your forecaster, Temira!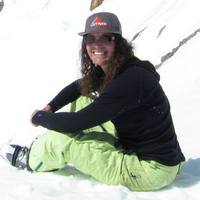 Thank you for using this forecast. Does it save you time, gas money, or help you have more fun in your life? Make a donation! Get your forecast here for free or donate and get on the mailing list for year-round wind forecasts and ski season snow forecasts. Just click on my photo to donate via PayPal or credit card. The email isn't $99/year. Not $50/year. No, just $12.34 or more gets you on the list for 12 months, and sometimes there are cool prizes. Don't PayPal? Send a check to Temira @ PO Box 841 in Hood River. Thank you for your support, and thank you for trusting my forecast.
---
Gorge Wind Forecast
East wind at 40-50 at Rooster all day today. East wind at 20-30 at Rooster tomorrow morning and west wind at 20-23, maybe a bit more, from Stevenson to Biggs tomorrow afternoon. Light and variable wind Thursday morning and east wind at 30 at Rooster Thursday afternoon.

Random Morning Thoughts
I'm sitting here contemplating what to write this morning, and I'm finding myself a lot more interested in the slider I'm cooking than in personal reflection. Plus, I'm really tired. Given this combination, I think I'll take a day off from thinking randomly. You have an awesome day. =)
Disclaimer required by my grad school program: I am not your therapist. I am your weather forecaster. Take everything I say with a grain of salt, and consult with your actual therapist about your mental health issues.

Gorge Weather Forecast
It's just plain cloudy out there as I write this forecast, but there's precip headed our way, and once it starts, it ain't gonna stop for a good while. Temps today will be in the mid 30's early and the upper 30's in the afternoon. There are exceptions: the upper valleys are showing temps right around 30 at 6am, and that's going to lead to freezing rain for much of the day. Down at river level, expect pretty steady rain between 10am today and 10am tomorrow. East wind. 43% chance of rainbows.
Tomorrow starts out rainy and quickly turns showery with sunbreaks in the afternoon. Temps will be in the upper 30's early and the low 40's in the afternoon. East wind early, west wind in the afternoon (finally!). 98% chance of rainbows.
Thursday starts off partly cloudy or Nothing and becomes cloudy and showery in the afternoon. Temps will be in the low to mid 30's early (icy roads above 500′, possibly to river level) and the low 40's in the afternoon. Light and variable wind early, east wind in the afternoon.
For weather specifically directed at travel through the Gorge, please visit Temira's Awesome Travel Advisory Service on Facebook.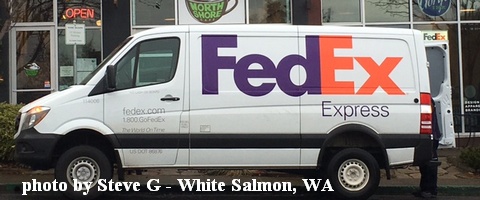 Road and Mountain Biking
The trail reports just aren't conducive to riding. If you ride Syncline, you'll cause all sorts of damage due to freeze-thaw and muddy conditions. If you go anywhere else, you'll find snow. I don't know what to tell you other than to suggest road biking or gravel grinding, or perhaps heading to Portland where the roads aren't icy!

Upcoming Events
Today in the Gorge, there's Zumba at 6:30 at the Parkdale Community Center, there's pickup touch rugby at 5pm at the ballfields next to Jackson Park, there's meditation at Yoga Samadhi at 6:30, and there's $12 Prime Rib at Cebu. There's another round of community meditation tomorrow at 8:15am at Flow Yoga. There's a community yoga class (Hatha style) at the Heartgate in Odell tomorrow at 7:30am.
Mark your calendars for the 18th, Rotary Ski Night at Mt. Hood Meadows. Cheap night skiing, and the proceeds benefit the Hood River Rotary Club.
Have an awesome day today!
Temira

The Clymb: free membership.
Cheap gear.
Temira approves. Click to join.