Random Morning Thoughts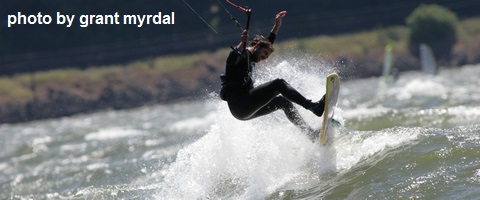 My friend Megan has informed me that there's a stomach virus going around town (like I didn't know this already), and it lasts 5-7 days. Today is day 4 for me, and I am sinking into the depths of despair from too much time on the couch, not enough calories, and too much loss. Being sick sucks. There's no getting around it. Losing friends sucks. There's no getting around that either.
I woke up at 2:30 this morning and couldn't get back to sleep, for many reasons. Luckily, I have a friend who doesn't sleep, and so she and I ended up hanging out at Mike's Ice Cream until the lights came on at Bette's.
Having to write all these eulogies this summer has really got me thinking about friendship. I know I appreciate and love my friends. But I don't really take the time to think about exactly what it is I love and appreciate about them until they are gone. At that point, I'm forced to think long and hard about what exactly that person meant to me so I can mourn the loss. So, I'm making a pact with myself to be more aware of what people mean to me. I'm not going to eulogize them while they are alive, at least not here, but I'm going to know what I would say in remembrance and really, truly appreciate those qualities I love.
So anyway, I love my friend Nikkita for being awake at 3am when I texted her. I'll spare you the details of all the reasons I love her, but I'm thinking about them. I encourage you to do the same with your friends, because I suspect we'll all have deeper friendships if we stop to analyze them just a little bit.

Thank you for using this forecast!
Please donate to support it!
Thank you to everyone for using this forecast. Does it save you time, gas money, or help you find more wind, powder, or just plain fun stuff to do? Please consider making a donation to keep it going! Use it here for free or make a donation and get on the mailing list for wind for the summer and Mt. Hood snow in the winter. It's not $99/year. Not $50/year. No, just $12.34 or more gets you on the list for 12 months. Do it via PayPal/CC by clicking on my happy photo below. Don't PayPal? You can send a check to Temira @ PO Box 841 in Hood River. Thank you for your support, and thank you for trusting my forecast. You guys mean the world to me.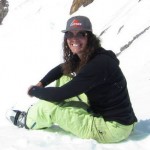 ---
Gorge Wind
Today, yet again, is a light wind day here in the Gorge. Expect glassy to light conditions for much of the day, with westerlies picking up to 10-13 late in the day from Steven's Locks to Mosier. Tomorrow, Wednesday, starts with westerlies at 8-13 near Hood River, picking up to 15-18 by noon from Stevenson to Mosier, and picking up to 17-21 from Cascade Locks to Doug's Beach in the afternoon.
As a weather system swings by to the north on Thursday, expect stronger, but likely gusty, west wind. We'll start the day with 17-21 from Swell to Doug's and see the wind pick up to 24-27 by early afternoon from Swell to Doug's, maybe Rufus too.
Out on the coast today, we'll see (north/central/south) 10-15/15-20/20ish, N 5'@8. Tomorrow: 15-20/20-25/25-30, NW 4'@10. Thursday: 5-10/15-20/25-30, W 3'@8.

Today's Gorge Wind – these are ranges for the average speed, not a predicted wind range. =)

Your favorite beach
Dawn
Patrol
9am-
11:30a
11:30a-
3pm
3pm-
dusk
Rooster's Rocks
light
wind
light
on the
coverage
Steven's Locks
light
light
5-10
10-13
Hatchery/White Salmon Sandbar (minus a few for Hood River)
light
light
5-10
10-13
Hatchery/White Salmon Sandbar (minus a few for Hood River)
light
light
5-10
5-10
Rufus, etc.
light
light
light
light
Roosevelt, etc.
light
light
light
light
Temira's sail: 35-40: 2.9 / 30-35: 3.2 / 26-30: 3.5
23-26: 4.0 / 20-23: 4.5 less than 20: something bigger!
Tonia's kite: 35-40: 4m / 30-35: 4-6m / 26-30: 5-7m
23-26: 7-9m / 20-23: 8-10 / 15-20: 10-12 / 10-15: 13-15.
Advertising Worth Reading
Hood River Adventures: fishing tours, mountain bike shuttles, brewery and winery tours

Hood River Adventures is a local company owned by Drew Scharns, master guide specializing in fishing tours, mountain bike shuttles, and well as brewery and winery tours. Biologists predict this is going to be the biggest salmon run since 1938. Get some of it: Spend a day with Drew on the Columbia fishing for salmon, steelhead, and sturgeon or try fly fishing on the Klickitat. Feeling active? Head to the trails for shuttle laps with end-of-day car retrieval. Want to taste the local libations? Take a brewery or winery tour with HRA: no more arguments over who's going to be the designated driver – that's Drew's job! (541)4zero0-1216 hoodriveradventures.com
Gorge Weather
Today looks like another sunny day with temps in the mid 50's early and low 90's this afternoon. Expect sunshine tomorrow with temps in the low 60's early and upper 80's in the afternoon. We'll see more clouds on Thursday, but still plenty of sun, as a weather system passes to the north. Expect temps in the low 60's early and mid 80's in the afternoon.

White Sprinter Van of the Day- this one's also for Ellen. Photo by TK.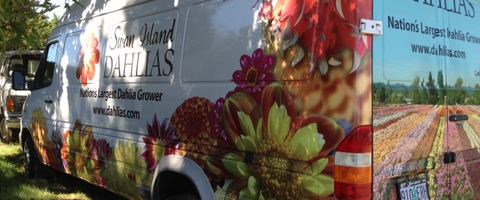 Road and Mountain Biking
Still not much to share about the trails. It's dusty out there. One sad bit of news: There is logging happening on Three Corner Rock Trail off the Washougal River Road. If you do the ride, you'll hit logging about 6 miles in, meaning the ride is pretty much screwed. So. Goodbye Three Corner Rock.


The Clymb: free membership. Cheap gear.
Temira approves. Click to join.
River Levels / Cheezburger update
The John Day Dam is reading 99-114kcfs. The Dalles Dam is putting out 123kcfs. The White Salmon is just below 2′. If you plan on running the White Salmon yourself, remember that there is a riverwide log about 150 yards below Cave Wave. The Columbia River is 72 degrees. I don't have any Cheezburger news today.

Events – email me if I've missed any outdoor-related events
It's Tuesday, and that means you can play some pickup touch rugby at the Hood River Marina at 5:30. You can join a bunch of whitewater kayakers for a downriver race on the White Salmon, starting form Husum at 6:30. Join the Hood River Triathlon Club for their weekly practice at Mayer Park at 6:15. And if you want to catch some music tonight, there's outdoor music at the Ruins at Springhouse, and it's free if you're there before 7.
Coming up tomorrow, there's a lot going on: The Kayak Shed has a weekly shop paddle on the White Salmon at 5:30, there's free Tai Chi at Wilson Park at 5:30, and kid-friendly mountain biking at Family Man in Post Canyon at 5:30. There's sailboat racing at the Hood River Marina, a track workout in Stevenson at 6pm with the Columbia Gorge Running Club, intervals with the Hood River Running Club at 6:30pm at Shortt Supply, and the women's Post n' Pinot mountain bike ride at Dirty Fingers.
This weekend is Labor Day weekend, and there's surprisingly little going on. There is Barlow Trail Days at Wamic both days, the Bunker to Bonneville 50k run on Saturday, the Windance customer appreciation party on Saturday night from 6-9, and a CGWA swap meet and Northwave sponsored BBQ on Sunday at Luhr Jensen.
Have an awesome day today!
Temira